If you're just starting out with home recording, and feeling stressed-out about choosing the right DAW software….
You've come to the absolute perfect place.
Because in the next few minutes, here's just a tiny sample of the awesome stuff you're about to discover:
Is free DAW software a viable option for anyone truly serious about their music? (The answer will surprise you. )
The DAW software that's simultaneously the most loved and most hated of all-time. And the #1 reason why you should (or shouldn't) use it!
The newest boot-strapping "underdog" software that's quickly stealing market-share from the richest companies in the music industry.
PLUS… the top 3 DAW's designed specifically for DJ's and electronic musicians. (Don't use these if that's not YOU)
Best Part: Just a few minutes from now, I guarantee you'll know enough about this topic to choose your ideal "forever software" — No doubts. No regrets.
Ready? Here we go…
Free vs Paid DAW Software…Both Viable Options?
There was a time years ago, when free DAW software just wasn't worth the hassle.
Simply because it wasn't a viable solution to any problem, at least not in the long run.
These days though, while still nowhere near what the pros would use, there are several full-featured free DAWs and usable "Lite" versions of many industry standards.
For over 20 years now, the leading open source DAW that has become almost a household name, is of course: Audacity. Which you can get here.
The only arguable competitor of Audacity is BandLabs Cakewalk, which many say is the most full-featured free DAW on the market today.
The problem is…it's only for Windows. So if you're a Mac user, refer back to option #1.
Up next…
Limited vs. Full Versions of DAW Software
In between totally free DAW's like the ones we just covered…
And totally paid versions, like the ones we're about to cover…
Limited or "lite" version of a full-featured premium DAW can be a great way to get your feet wet with one particular software, or home recording in general…
Without investing too much on advanced features that you likely won't be using anyway, at least not for another few years.
Typical limitations on these lite versions include:
Time Limitations

– you can only use it for X number of days

Track Limitations

– you can only record and mix 4/8/16 tracks
Playback Limitations – your recording stops playing after x minutes, after which you need to press play again
For example, with Pro Tools First, the Lite version of the industry standard Pro Tools DAW, you're limited to a max of 16 tracks. Which isn't nearly enough for a pro using 10 tracks on just the drum kit alone.
For beginners though, 16 tracks can be more than enough when you're debating between the lite and full version of any of the DAW's we're about to cover.
Up next…
The Top Paid DAW Software Options
Poll 100 studios on which DAW they prefer…and you'll hear a pretty wide range of opinions (often quite passionate).
But listen to enough expert opinions, and the same few names appear over and over. Because they are the ones that have developed a strong reputation in the industry over many years.
And since each of these DAW's has been used on countless hit recordings, they're all perfectly capable of professional results.
So here's the list:
The Long-Time Industry Standard in DAW Software
Even among musicians who have never stepped foot in a recording studio…
And even among folks who aren't really involved with music at all…
Avid Pro Tools has been a household name for many decades now.
And here's why:
Back in the early 90's, Digidesign (Avid's former name) began sending free test copies of Pro Tools to big recording studios.
And they obviously liked what they saw, because ever since then, it's what pretty much all of them have used to some extent or another.
So it's not necessarily because Pro Tools has something special that other DAW's don't. It's just because that's what everyone has come to use.
And for this reason (among others), it's not entirely surprising to hear that it has more haters than any DAW on this list.
However…I'd argue that as a beginner, unless you see a specific legitimate reason to opt for something OTHER than the industry standard…Pro Tools is still your best bet.
Currently, there are 4 versions of Pro Tools available:
Unless "free" is a must-have for you…I'd recommend starting at the intermediate Pro Tools version.
Up next…
The Common Alternative to the Industry Standard DAW
Back in 2002, a small company known as Emagic built the first version of Logic…
Which must have looked promising to Apple, because they bought it soon afterward.
And it turned out to be a great investment, because ever since then Logic has continued to build its name alongside Avid Pro Tools as a top industry-standard DAW.
No surprise, it is the only DAW on this list NOT compatible with Windows. And while PC users might complain, Mac users can rejoice. And here's why:
By keeping it a Mac-only platform, Logic users are assured that virtually any audio interface compatible with Mac OSX will work with Logic as well. Since Apple doesn't make their own audio interfaces (unlike Avid), it's in their best interest to assure maximum compatibility with all 3rd party interfaces.
And since these days Macs are so damn popular with musicians…audio interface makers know that OSX compatibility is a MUST. Ultimately this means TONS of options for the end users.
For the latest version of Logic Pro X, you need to visit the App Store and purchase the digital download.
Up next…
A Favorite DAW Software Among Beginner Home Studios
Long-known in the recording industry for making quality hardware at affordable prices…
Presonus eventually decided to branch off into DAW software as well.
And so…with the help of several former developers from Steinberg Cubase, Presonus released the first version of Studio One back in 2009.
Since then, it has quickly risen to become a serious competitor of other top DAW's.
Currently it comes in 3 versions:
Studio One ARTIST – (Thomann) which is ideal for independent musicians
Studio One PRO – (Thomann) which is ideal for pro studios or if you need mixing and mastering features
Studio One SPHERE – (Thomann) which is the same as pro, but subscription based
Bedroom producers find this DAW particularly appealing, because it comes included free with many of Presonus' most popular audio interfaces.
Here are ones that include Studio One Artist:
And finally, it's worth mentioning that Presonus also recently launched their crossgrade program which lets you buy Studio One at a discounted price if you're willing to switch from another DAW. More information here.
Up next…
The DAW Software Famous Through Word-of-Mouth
Back in 2004, the developers from Cockos Incorporated began the process of building Reaper (Rapid Environment for Audio Prototyping and Efficient Recording).
With their unique bootstrapping business model, they quickly positioned themselves as the top alternative to the mainstream DAW companies.
With no advertising budget, Reaper was able to build its popularity almost entirely through word-of-mouth from enthusiastic users who loved in the product.
Which is insanely impressive when you realize they're competing with industry giants like Avid and Apple.
The first big selling point of Reaper is its extremely frequent update releases, which add improvements based on the feedback of users.
The second selling point is its price structure. As of now, there is only one version of Reaper, which can be downloaded for free, and offers full unrestricted use with no time limit.
Their only request, is that after 60 days of using their software…you purchase either a private or commercial use license.
And yes…I said "request". Their entire business model is based on the honor system of their customers. Yet somehow, Reaper is still far cheaper than virtually any other DAW on this list.
To download the free trial, or purchase a license, click here.
Up next…
The Oldest DAW Software Company on the List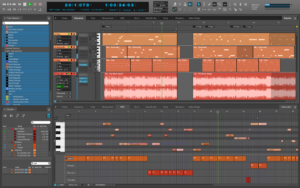 One of the oldest DAW's in existence, the first version of Digital Performer appeared way back in 1990.
Originally it was meant as the front-end of a Digidesign system that would later become Pro Tools.
Earlier MIDI-only versions of the software even existed as far back as 1984.
Throughout that time, Digital Performer was known famously as the Mac-only option. Which is a big deal, since back then, and even more so today, the large majority of audio professionals love Apple.
Still, for that reason, they probably missed out on a lot of potential users. With recent releases though, they've made themselves cross-compatible with Windows as well.
While it's definitely an all-around versatile DAW, it seems that this platform has become the go-to choice for people who work with video and frequently use its scoring integration features.
Check it out:
Up next…
The Other Classic Old-Timer on the List
Originally released by Steinberg back in 1989, Cubase was at the time, was MIDI only.
Not long afterward in 1992, they released TWO major advancements to the software, adding BOTH support for audio, and Windows compatibility.
From that point forward, they continued to refine their DAW software's technology, contributing several major advancements to the music industry along the way.
Their greatest claim to fame was their introduction of VST plugins in 1996, and VST instruments in 1999, both of which became industry standard formats ever since.
And even today, Cubase has managed to somehow remain just as relevant as they have been for the past several decades.
Here are the current versions:
Up next…
A Top DAW Among Electronic Musicians
Formerly known as Fruity Loops…
Image-Line officially changed the name of their classic software to FL Studio sometime during the early 2000's…
After a run-in with Kelloggs, who thought people may confuse it with their breakfast cereal.
An absolute favorite choice among Hip-Hop artists, EDM musicians and DJ's…this software caters specifically to the electronic musician.
However, it does NOT have audio recording, so it's definitely not for everyone.
Oddly enough, one reason FL Studio became so popular was because it used to be so easy to hack. So many users did that, and ultimately became fans, purchasing the full license later on.
One of the coolest things about FL Studio is…it's the only DAW on the list offering FREE lifetime updates.
Purchase either the Producer or Signature bundle and you'll never have to give them money…ever again.
Here are the current versions:
Up next…
The DAW with a Suite of Virtual Instruments
In addition to being a solid stand-alone DAW…Reason offers one HUGE feature that the others don't.
It contains an entire suite of virtual instruments that can be used in combination with other DAW's.
This is especially useful to electronic musicians, because it allows them to easily collaborate with producers working on virtually any other platform.
If you prefer the look and feel of real analog gear…its visual interface mimics the design of an actual studio rack, even allowing rear access for cable patching.
Recently they've joined the trend of subscription-based services with Reason+. This could be ideal if you want to test it out, because it allows you to cancel anytime.
And if you're not a big fan of all the different beginner/intermediate/pro versions…well apparently neither is Reason. Because as of now, they offer one version, and one version only.
Here are the links:
Up next…
The DAW Originally Designed for Live Performing
Compared to the other DAW software on the list, Ableton Live is unique in the fact that it was originally designed as an instrument for live performances.
And while it has since evolved into a complete recording package, seamless live performing is still one of its primary goals.
This fact is clearly demonstrated first, with a visual interface that fits entirely on a single laptop screen.
And second, by the MANY 3rd party hardware controllers designed specifically for the software.
The most popular ones include:
So if electronic music and live performing are your thing, Ableton Live is likely the obvious choice.
Here are the links to each version:
Up next…
The Next Generation in DAW Software for Electronic Music
As an interesting side project from former Ableton developers, Bitwig is still relatively unknown compared to the others on this list.
Version 1 was released only back in 2014, making it one of the youngest DAWs around.
Yet many of its users agree that it's the next generation of DAW software.
Interestingly enough, a huge percentage of its user base is formerly-frustrated Ableton users.
Which actually makes sense when you think about it, considering the developers themselves probably left Ableton for the same reasons.
Producers that use it essentially all praise it for the same reasons:
Dual sequencer – it allows for using both the clip launcher and the classic arranger together, for a greatly simplified workflow.
Modulation – it's the only DAW so far to offer a complete modulator. This is possibly the biggest reason Bitwig users swear by it.
Automation – automation in Bitwig is directly connected to your tracks, making it much simpler to use compared to most alternatives.
So if you use Ableton, but are considering a change, Bitwig is definitely worth a try.
Here are the links to both the full version and the cheaper 16 track-limit one:
---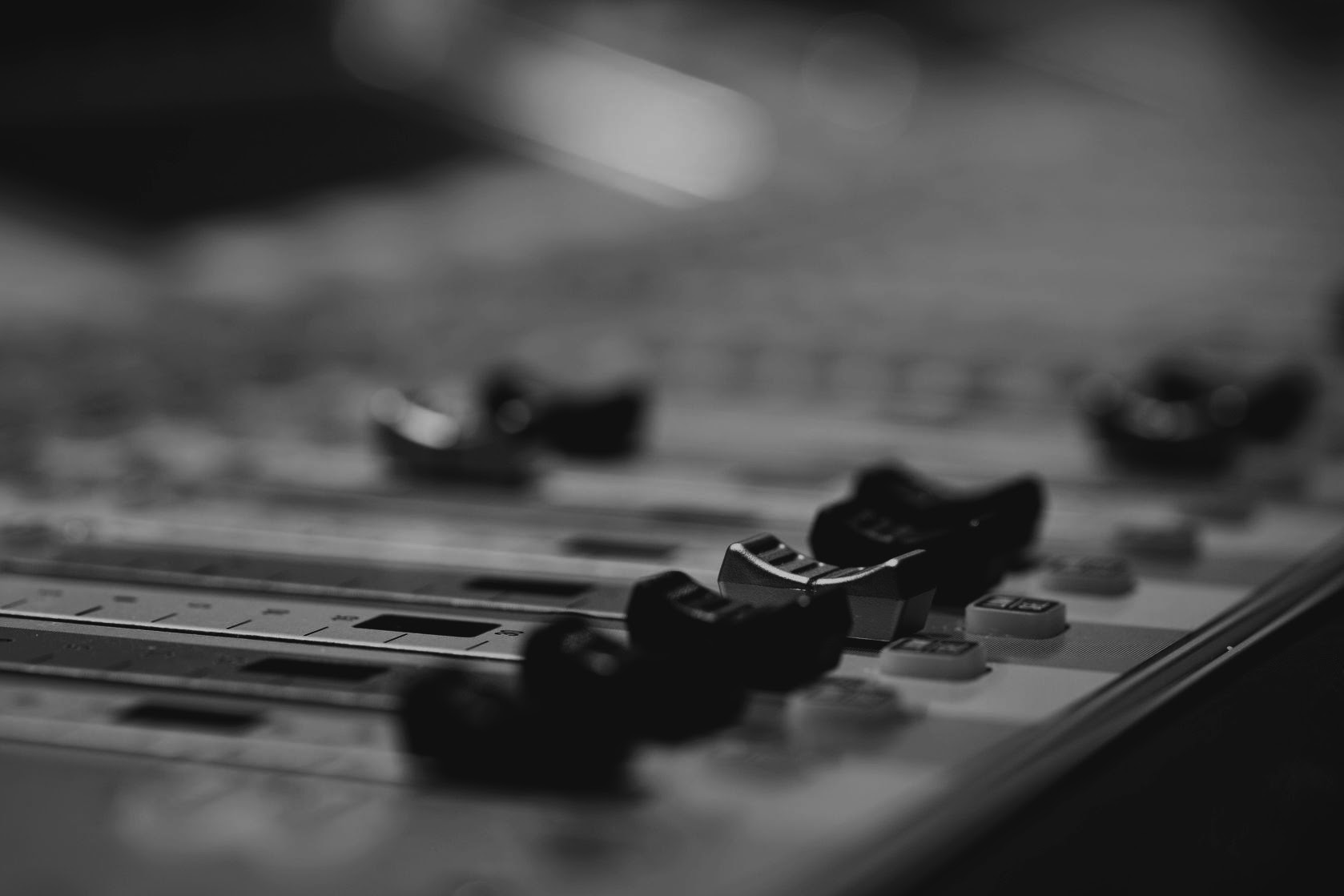 Home Recording Secrets:
The Complete 5-Chapter Blueprint to Building the Studio of Your Dreams – Faster, Cheaper, and Easier Than You Think