It's one of the first topics that savvy new home recording studio owners MUST master: knowing your Studio Microphones.
And for today's post, you're about to get a true "7-minute masterclass" on this essential (yet fascinating) topic.
Here's just a few examples of the fun stuff in store for you:
How Many Mics Does A Recording Studio Really Need? Pro Studios Could Have 100 or More, But Do You Need That Many?
Pro Studios Think USB Mics Are For Amateurs! — But Does That Mean You Should Avoid Them?
The Seven Little-Known Differences Between Dynamic and Condenser Mics (Not One Musician in a Thousand Knows All 7 — But YOU Will)
PLUS… How to Build a Sick Microphone Collection That Will Leave Your Bandmates Drooling With Jealousy –For Thousands Less Than You'd Ever Imagine
BEST PART: By the end of this post, just a few minutes from now, you'll know more about this subject than many sound engineers, and never ever again have to worry about needlessly wasting money on your next mic investment.
Ready? Here we go…
First up…
Why Do Recording Studios Need So Many Microphones?
Musicians are often surprised to discover how many microphones most recording studios actually have.
Some pro studios could easily have a hundred or more. Advanced home studios typically have several dozen.
And even the simplest home studios should ideally have at least 5-10.
The reason they have so many is that each category of mic has its own specific purposes. And even the models within each category still often have signature sounds and features that work better in certain situations.
So for the remainder of this post, you're going to learn about each of these categories.
Up next…
USB Microphones vs XLR Microphones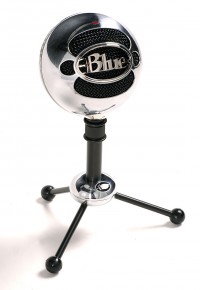 Traditionally, all recording studio microphones used to use analog XLR connectors.
Nowadays, that's still true for intermediate-pro level studios, but it's increasingly common to see USB mics used in home studios as well.
While they were mostly a novelty just a few years ago, today they're more popular than ever.
Compared to XLR mics which also require a preamp and an interface to connect with your computer…
USB mics can be connected straight from the mic to your laptop in a single cable.
This ease-of-use makes them ideal for anyone looking to dabble in home recording without investing in a "real" studio.
Classic Example:
If this sounds like what you're looking for now, here's a post to help you find what you need:
For everyone else wanting to do things the "right" way, let continue.
Condenser Mics vs Dynamic Mics: How They Compare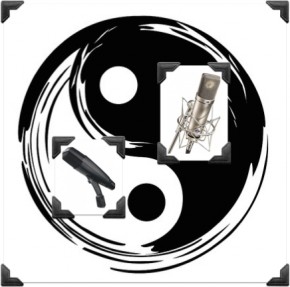 Virtually all studio microphones fit into 1 of 2 categories:
Condenser Microphones
Dynamic Microphones
Many beginners incorrectly assume that condenser mics are somehow better than dynamic mics.
But the truth is, they just have different uses.
For instance:
A cliche example of the condenser mic that we've all seen, is the pop star recording vocals in the studio.
An equivalent cliche of the dynamic mic, is the politician or police officer up on the podium, giving a press conference.
So what exactly determines which type of mic is better for a given job?
Well it all comes down 7 key factors:
The 7 Key Differences to Know
Affordability – the very best condenser typically cost several thousand dollars. The very best dynamics mics on the other hand, max out at around $500.
Durability – condenser mics are quite fragile and can be easily damaged. Dynamic mics however, can be dropped on the ground and likely be fine. This is one reason why dynamic mics are usually better-suited for on-stage use.
Diaphragm Durability – the lighter diaphragms in condenser mics are more fragile. At higher Sound Pressure Levels (SPL), they can potentially be damaged. This is why the stronger diaphragms of dynamic mics are better for loud instruments like drums.
Resistance to Moisture – Dynamic mics are also great for on-stage use because they're highly resistant to environmental changes such as humidity. Condenser mics on the other hand, are far more sensitive to weather.
Gain before Feedback – A dynamic mics allow for higher gain before feedback, which is ideal in live environments where its common to have many mics on many sounds in close proximity.
Sensitivity – the lighter diaphragrams of condenser mics can achieve higher gain, record softer sounds, and capture more high frequency detail than dynamic mics.
External Power – heavier dynamic mic diaphragms generate enough voltage on their own without the need for external power. This why they're known as passive. Condenser mics, which are active, require phantom power to amplify the weak voltage of their lighter diaphragm.
Up next…
When To Use Condenser Mics (and When To Use Dynamic Instead)
Condenser mics are typically best-suited for high-frequency-rich sounds like vocals, acoustic guitar, pianos, and cymbals.
Classic Example:
To see our full list of the best condenser mics on the market, check out this post:
Dynamic mics on the other hand are generally better for drums, percussion, and guitar cabinets. And can also be equally as useful on vocals as well, particularly in live settings.
Classic Example:
To see our full list of the best dynamic mics on the market, check out this post:
Up next…
Large vs Small Diaphragm Condensers
While everyone is familiar with the LARGE diaphragm condenser mics commonly used to record vocals…
You might be surprised to learn that there are SMALL diaphragm condenser mics as well.
Commonly known as a pencil microphone, these mics specialize in capturing the absolute greatest level of detail in the highest frequency ranges.
They do so by using a diaphragm that is even smaller and lighter than the ones used on large diaphragm condenser mics.
This makes them ideally suited for capturing the shimmer of metallic instruments, like cymbals and steel strings.
Classic Example:
To see our full list of the of both large and small condenser mics, check out this post:
Up next…
Ribbon Mics: The Third Type of Studio Microphone
Besides condenser and dynamic mics, there's actually one more little-known category of studio microphones known as ribbon microphones.
They're rare enough that anyone outside of an intermediate-pro level recording studio has never used one. And probably never even seen one.
Compared to dynamic/condenser mics which use a diaphragm to capture sound, ribbon mics instead use a thin aluminum ribbon. Hence their name.
Notable features of this mic category include:
Durability comparable to dynamic mics
High-frequency sensitivity comparable to condenser mics
Figure-8 polar pattern, useful for stereo recording
But more so than any of its specs, the main reason that engineers use ribbon mics is simply because they love the sound of them.
Classic Example:
To see our full list of ribbon mic recommendations, check out this post:
Up next…
Microphone Polar Patterns: What You Need to Know
Every studio microphone uses a specific type of polar pattern to capture sound.
Simply put, this is the area of space around the mic where it is most sensitive.
The 3 standard microphone polar patterns are:
Cardioid – one direction
Figure-8 – opposiing directions
Omni – all directions
And there are many hybrid variations of these 3 as well. For example, there's hypercardioid, which is just like cardioid, but narrower.
And every single type of mic, depending on its design and primary purpose, is highly likely to use one of these patterns over the others.
Here are some examples:
Ribbon mics, which we just covered, almost always use a figure-8 pattern.
Large diaphragm condensers for vocals, almost always use a cardioid pattern.
Room mics will typically use an omni pattern to cover the entire space equally.
And so, to learn the full scope of this subject, here's another post for you:
Up next…
What Exactly Are Multi-Pattern Studio Mics?
While the vast majority of studio microphones feature only a single polar pattern…
There's a special tool known as multi-pattern mics, which are switchable to anywhere between 2-9 different patterns.
This essentially gives you the functionality of many different microphones in just one body.
Normally seen in the form of a large diaphragm condenser, they feature a unique dual-capsule design, and are especially useful for stereo recording.
Classic Example:
While NOT a high priority for beginners…the sooner you get familiar with multi-pattern mics, microphone polar patterns, and stereo recording, the quicker your recordings will improve.
Up next…
Which Studio Microphones are Best for Recording Vocals?
When people search for studio microphones, the single most common reason (by far) is to find a mic suitable to record vocals at home.
Whether it be for music, Youtube, podcasting, broadcasting, film, or whatever…vocals are what people record 95% of the time.
So what's the best microphone for vocals? Well the answer is actually a bit more complicated than you'd think.
Standard advice tells you to buy a large diaphragm condenser mic, with a cardioid polar pattern.
Classic Example:
And that's good advice…sometimes. But not always.
For example:
Condenser mics usually sound worse than dynamic mics in rooms without acoustic treatment
Dynamic mics are often preferrable for certain types of vocals, like heavy metal/rock.
Dynamic mics are also the standard choice for all types of broadcasting.
So to help you find the right mic for your purposes, I suggest you check out the following post:
Up next…
Which Studio Mics are Best for Recording Bands?
Right alongside vocals, there are 4 other musical instruments commonly recorded in the studio:
Acoustic Guitar
Electric Guitar
Bass
Drums
And it just so happens I have a separate post that covers the top mics for each one of these.
Acoustic Guitar:
Electric Guitar:
Drums:
Bass Instruments:
Up next…
5 Other Kinds of Studio Microphones to Know
At this point, we've covered pretty much every type of studio microphone commonly used for both recording and live performances.
However, just for the sake of knowing what's what…there are 5 other categories that I figure will be worth mentioning.
So to wrap up this post, we'll quickly go through them now.
First up…
Kick Drum Mics vs Regular Dynamic Mics
While your average dynamic mic does okay on kick drums and bass cabinets…
To really capture that low end…most engineers prefer a specific kind of mic designed for just that purpose.
Commonly known as either a bass mic, or kick drum mic…
These mics feature a unique frequency response characterized by:
a low end boost
a small scoop in the mids
and a presence boost around 4k
On kick drums, they're great at capturing both the low end thump, as well as the attack of the beater.
They also work well on bass cabs, and just about any other low frequency instrument imaginable.
Classic Example:
Up next…
Boundary Mics: A Specialty Tool for the Studio
While mostly unheard of to amateur musicians and home studios…
To many professionals, boundary mics (aka PZM mics) are essential tools in their recording arsenal.
Rather than using a mic stand, boundary mics mount against a flat surface in the room, such as the floor or wall.
While other mics suffer from comb filtering, (when direct and reflected sound combines out-of-phase)…
Boundary mics are immune…because up against a wall, the two automatically align.
OUTSIDE the studio, they're used in:
Conference rooms

– by laying it on the table

Theatre performances

– by laying it on the stage
INSIDE the studio, they're used as:
Room mics – by mounting it on the wall
Kick drum mics – by laying it within the shell
Once you already own a solid mic collection, I highly recommend checking them out.
Classic Example:
Up next…
Shotgun Mics: The Standard Tool for Video
While not commonly used in the recording studio, Shotguns mics are mostly used for film purposes, including:
movies
television
news reporting
wildlife documentation
The most unique feature of these mics is their ability to isolate sound sources in noisy environments.
They do so with a hypercardioid polar pattern, which is the same as the standard cardioid (directional) polar pattern…only focused in tighter at a much narrower angle.
The key to this design is the long interference tube, featuring a series of slots designed to reject off-axis noise. The longer the tube, the narrower the pickup angle.
And while advanced sound engineers might use them in the studio occasionally, most of us never will. But at least now, you know what they are.
Classic Example:
Up next…
Wireless Mics: The Standard Tools for the Stage
Compared to wired studio microphones…
The main trade-off with wireless mics is that you get greater mobility, in exchange for a compromise in sound quality.
So in the recording studio, where everything is stationary, there's really no need to sacrifice sound quality.
However on-stage, where singers and speakers require freedom of movement to various degrees, the trade-off is often worth it.
To learn about wireless mics and see our list of recommendations, check out this post:
Up next…
Handheld Field Recorders: A Tool for Mobile Studios
While definitely not ideal for a traditional studio…these days, as recording becomes more and more mobile…
Field recorders are becoming an increasingly popular tool to both engineers and musicians to use for live recordings, and impromptu jam sessions.
Due to this popular demand, the capability of these recorders has gotten way better in just the past few years.
The microphones especially, have even begun to rival the quality of their studio equivalents.
Classic Example:
To see our entire list of recommendations, check out this post:
---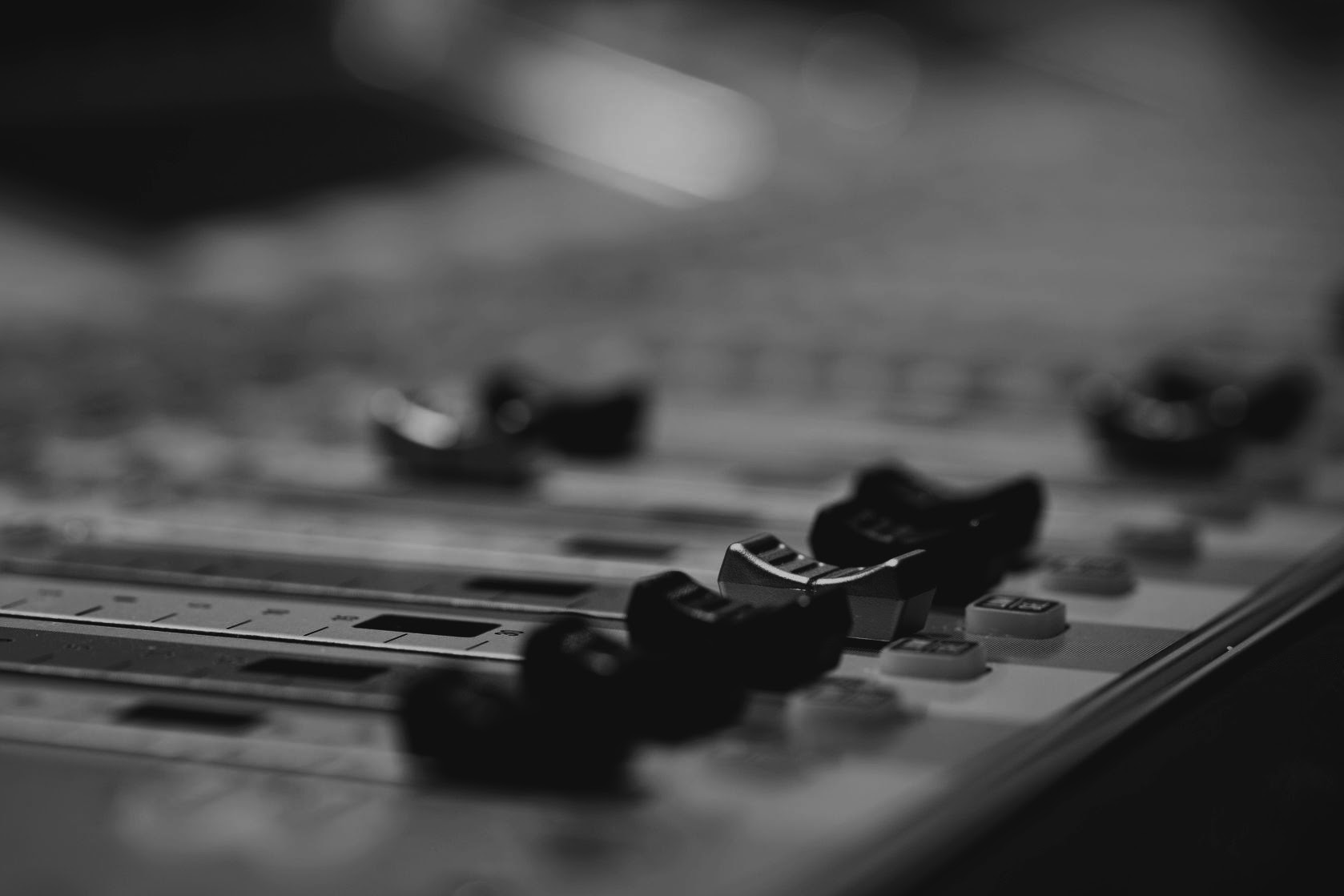 Home Recording Secrets:
The Complete 5-Chapter Blueprint to Building the Studio of Your Dreams – Faster, Cheaper, and Easier Than You Think