If you're shopping for power conditioners for your rig or studio, but aren't quite sure what you're looking for…
Or how to tell the difference between one and the next…you've come to the right place.
Because in this ultimate guide, I'm going to reveal the 7 best power conditioners currently on the market to show you exactly how they compare.
So here's what we're about to cover:
The Ideal Power Conditioner for a DESKTOP STUDIOS
Traditionally, power conditioners are housed in single space rack units, like the ones we'll cover later in this post.
However, 90% of home studios aren't yet at the point of using racks. So in this case, a "power strip" format like the Furman SS-6B would work much better.
Compared to traditional power strips which only offer standard protection from power surges…
The SS-6B also features electromagnetic and radio frequency (EMI and RFI) noise reduction, to maintain a clean audio signal. For recording equipment of any kind, this feature is far more important.
Additionally, the SS-6B features an extra long 15′ cord which should be enough to cover virtually any corner of a normal-sized room.
For a small studios, the 6 outlets are just enough to power all the gear on your desk.
And finally, it's made by the most trusted name in power conditioning: Furman. Who as you'll, see makes up the majority of this list.
Check it out:
Furman SS-6B Power Strip – (Amazon)
Up next…
A SUPER-ADVANCED Power Strip for Desktop Studios
While the Furman SS-6B is a great default choice for anyone reading this list…
The Monster PowerCenter PRO 1000 adds a few more layers of protection, for anyone willing to pay for it.
Just like any decent power conditioner, it offers:
surge protection
noise filtering
But it also adds Monster's patented Clean Power Stage 2 Technology, which features 3 separate power banks for different kinds of gear:
Analog
Digital
High-Current
Each of these channels isolate and filter noise independently of each other, much like they do in high-end power conditioners that cost far more.
Another great feature is the advanced performance monitoring, featuring:
Dual LED bars to monitor available voltage and current draw
audible and visual alarms to alert you when problems occur
Check it out:
Monster PowerCenter PRO 1000 – (Amazon)
Up next…
The BEST-SELLING Budget Power Conditioner for Racks
The truth is, most folks in search of their first power conditioner only want a cheap and effective way to distribute power to their rack.
And the Furman M-8×2 does exactly that. But its also does much more.
In addition to providing the standard 9 outlets, and 15 amps of power it also offers the following 2 levels of protection:
Surge protection – to guard against lightning strikes and other voltage spikes
Noise filtration – to keep your audio clean and quiet
Among budget models under $100, it's easily the top-selling and highest-reviewed option of them all. So its the obvious choice.
Up next…
The Ideal Power Conditioner for Most RIGS and STUDIOS
While the last Furman power conditioner we covered was an excellent choice, the Furman PL-Plus DMC offers a few massive upgrades that are well worth the cost for the average musician.
First and most importantly, there's the added power protection, featuring Furman's 3 latest technologies:
Series Multi-Stage Protection (SMP) – which blocks voltage spikes without self-sacrifice, cutting down on service repairs
Linear Filtering Technology (LiFT) noise filtration – which provides a cleaner, quieter power source.
Extreme voltage shutdown (EVS) – which engages at a much lower voltage than typical surge protectors.
Next there's the lighting options, which live rigs require in darker venues. The PL Plus-DMC offers 3 lights in total:
two in the front
a BNC gooseneck connector in the back.
And finally, it features a large digital voltage display that lets you know exactly how far off you are from 120V at ALL times.
For most musicians and studios, it's the perfect compromise between price and features. Check it out:
Up next…
A HIGH-END Power Conditioner that Regulates Voltage
If you haven't noticed already, Furman power conditioners occupy virtually every spot on this list…simply because they're THAT good.
Towards the high-end of their lineup is the Furman M-8X-AR, which is surprisingly popular, despite its price. And here's why:
In bars and clubs especially, where power is often poor and unreliable…voltages can vary greatly from 120V.
While this won't destroy your gear right away, the performance of your gear will suffer, and it's lifespan will shorten significantly.
And while cheaper power conditioners may warn you about voltage fluctuations, they don't actually fix the problem.
To solve it, you need a power conditioner that regulates voltage as well (often refered to as power regulator).
With the M-8X-AR, any voltage variations between 97-141V will never result in more than a +/- 5V fluctuation from 120V.
Pretty impressive huh? Check it out:
Up next…
The ULTIMATE Solution in Power Conditioners
At the very high-end of consumer power conditioners, the Furman P-1800AR incorporates all the latest and greatest technologies into one product.
First, it offer the 3 power protection technologies we covered earlier:
Series Multi-Stage Protection (SMP)
Linear Filtering Technology (LiFT)
Extreme voltage shutdown (EVS)
Second, it offers premium voltage regulation.
And lastly, it has a few unique features all-its-own:
a USB charger in the front
Velcro securing for 3 wall wart inputs
Separate analog and digital power banks in the back
This last feature is especially handy for home studios, because your rack is almost always a combination of analog and digital devices, and ideally, it's best to keep those power sources separate.
So if you want the best there is, this is it:
Up next…
A Cool Little Gadget Designed Just for GUITAR PLAYERS
To close out this list, here's unique little gadget that's gotten tons of rave reviews: the Ebtech Hum X.
Unlike traditional power conditioners which offer multiple layers of protection, the Ebtech HumX is designed for one purpose alone:
Eiminating ground loop hum – without sacrificing sound quality in any way, and still maintaining a safe ground.
If you don't already know, ground loop hum is a problem that plagues guitar amps specifically, as you can hear from the loud hum in between notes.
For a long time, guitar players have used noise gates/suppressors, which only manage the problem (and not very well). The Ebtech HumX on the other hand, eliminates the problem at the source.
And while its not clear how or why it works so well…the consensus among users is: It works, so who cares?
Here's the link:
---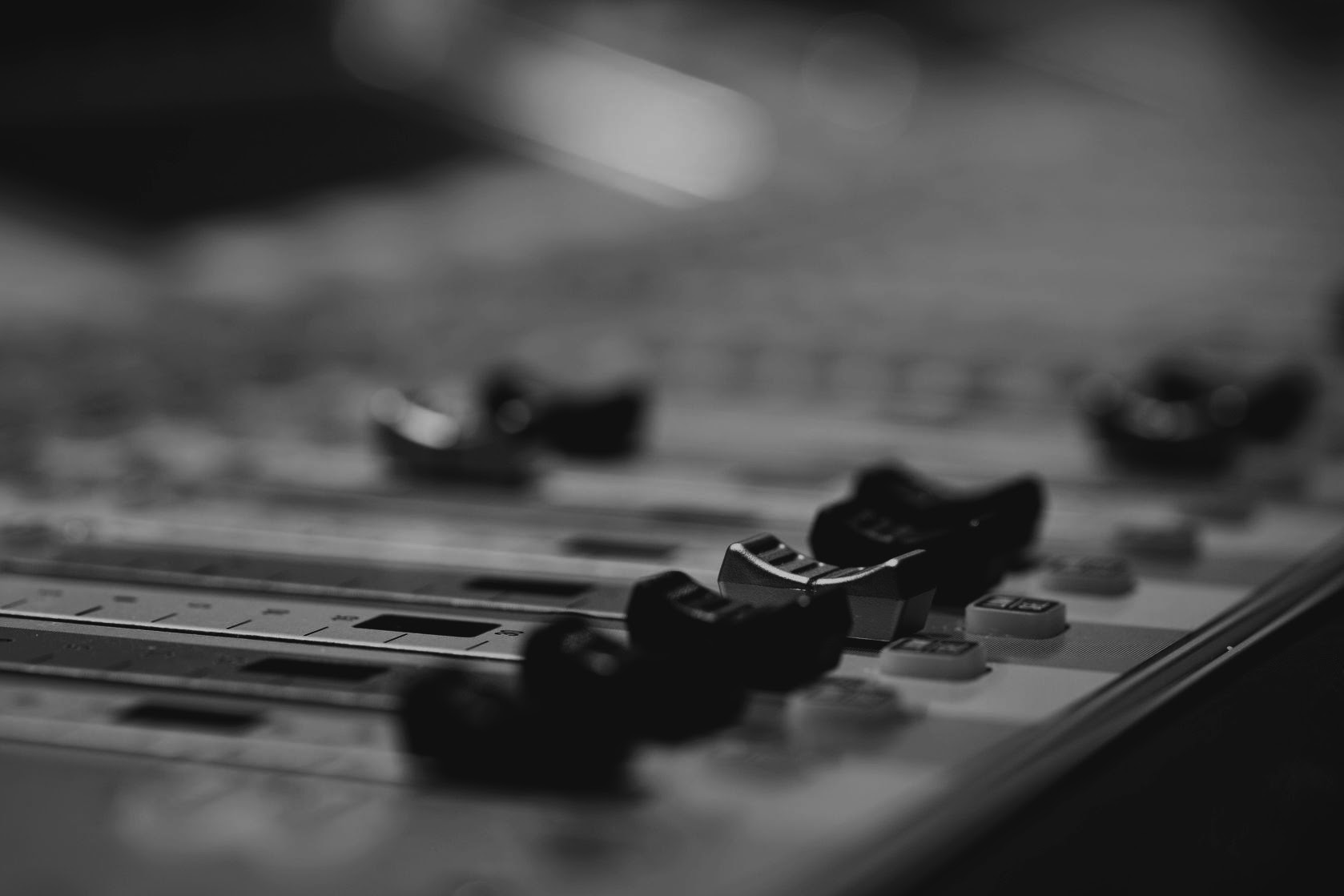 Home Recording Secrets:
The Complete 5-Chapter Blueprint to Building the Studio of Your Dreams – Faster, Cheaper, and Easier Than You Think