If you're shopping for Desktop/USB microphones, but aren't quite sure what you're looking for….
Or how to tell the difference between one and the next…you've come to the right place.
Because in this ultimate guide, we'll look at the 9 best USB microphones on the market to see just how they compare.
So here's what we're about to cover:
First up…
1. The Single Best-Selling USB Microphone…Ever
While considered mostly a gimmick ten years ago, USB microphones have since proven its haters wrong 10x over.
And that's mainly due to the Blue Yeti, which has led the charge in the skyrocketing growth of this industry.
Nowadays, as "bands" become increasingly rare, and Youtubers, Podcasters, Influencers, become increasingly mainstream…
The convenience advantages of USB mics are often preferred over the hassles of traditional recording setups.
One unique feature of the Blue Yeti is its switchable 4 polar patterns, meaning unlike almost all other USB mics, it can be used for a lot more than just vocals.
Here are the links:
Blue Yeti – (Amazon) – the original version
Blue Yeti Nano – (Amazon) – the small version with 2 polar patterns
Blue Yeti X – (Amazon) – wtih an extra capsule, and lots of other cool stuff
Up next…
2. A Feature-Rich USB Microphone for Voice and Music
If your'e mainly looking for a mic to record studio quality vocals, either for music or voiceovers…
The obvious choice is a large diaphragm condenser mic like the Samson G-Track Pro.
While not previously known as one of the industry leaders in desktop microphones…
Samson has quickly risen to the top of the USB microphone world in recent years.
And G-Track Pro has today pretty much uncrowned the previous king of USB mics: the Blue Yeti.
If you don't know it, the Blue Yeti was essentially the most popular mic among YouTubers, because of how groundbreaking it was when it was first released, a decade ago.
At the time it was virtually impossible to find a USB mic with 4 switchable polar patterns, a bulletproof construction and a great sound.
The reason I'd opt for the G-Track PRO over the Yeti is:
Audio Interface Capability

– it has a 1/4″ instrument input and a full mixer incorporated

Heavy-Duty Build

– at 3.5lb weight, it's extremely solid

3 Volume Knobs

– for headphone, instrument and gain inputs…plus a mute button
"2 Tracks" Feature – that allows you to record your line input and your microphone on 2 separate tracks.
All in all, the Samson G-Track Pro is possibly the most versatile USB microphones out there.
Check it out:
Up next….
3. A Simple High-Quality USB Condenser Microphone
While some people enjoy lots of features, others want the opposite:
Something simple, high-quality, and easy-to-use, that doesn't require a huge learning curve.
And while most USB mics tend to be a bit gimmicky, the Rode NT USB Mini is not one of them.
With the quality of real studio microphone, the convenience of a USB connector, and the reliability of the Rode name…
You can literally have this thing unpacked and recording in just minutes.
It has one polar pattern (condenser), one knob to control the monitoring gain, and a powerful headphone amp for even the most high-impedance headphones.
If beautiful simplicity is what you want, this is it.
Up next…
4. The Cheapest USB Microphone on the List
While once a fairly expensive technology, these days good USB microphones can actually be ridiculously cheap.
The only problem is, many of them in the lower price ranges are not that great.
However, the absolute best exception to this rule is the FiFine K669B.
As a large diaphragm condenser mic with a cardioid polar pattern and mini tripod, this mic is perfect for general purpose desktop use…
Whether it be for podcasting, singing, Youtube, or whatever.
As you'd expect however, there are a few drawbacks to this mic. The most notable ones being:
No detachable cord – so it's not replaceable if damaged
No headphone out – so you can't monitor the sound of your voice in real-time
No LED indicator – so there's is no visual reference to indicate live recording
But if none of these drawbacks are a deal breaker for you, this desktop microphone is an absolute steal.
Check it out:
Up next…
5. An Affordable Condenser Mic for Content Creators
Normally known for their speakers, Seattle-based company Mackie recently developed a small range of impressive USB mics.
The most popular model in their lineup is the entry-level EleMent 91CU. And it's surprisingly good.
Not only is it very well built and extremely affordable…it's especialy popular among today's content creators…such as podcasters and Youtubers.
Check it out:
Up next…
6. A USB Microphone with Compression for Streaming/Gaming
The ElGato Wave 3 is a unique desktop microphone with one particular feature streamers and gamers will love: the Clipguard.
Essentially it's just a compressor that prevents clipping and distortion during excited moments of joy…
But its ease of use is what makes it stand out.
While a proper compressor is actually quite difficult to understand and use correctly, this one works pretty much automatically.
This feature is so useful that many users report they'll never go back to a microphone without it.
Additionally, it's cardioid polar pattern and dynamic design make it ideal for isolating your vocals in environments where there is a lot of competing background noise…like with gaming.
If this is your niche, it's the obvious choice.
Check it out:
Up next…
7. A USB Alternative to the Industry Standard Podcast Mic
In the podcasting world, the Shure SM7B is well-known as the king of all dynamic mics.
And Shure's USB equivalent of that mic is the Shure MV7.
Now…if you're familiar with it, then you'll surely see many similarities in the Samson Q9u.
So why choose the Samson version over the Shure versions?
Well mainly because of the following features:
96kHz sample rate

– the MV7 only goes up to 48kHz
USB-C port – for some reason, Shure chose to stick with the outdated micro-USB port for their MV7
Lower price – around $50 less than the MV7

Low/hi boost filters

– +3dB at 200Hz and 2000Hz
All in all, the Samson Q9u is one of the very best podcaster desktop microphones…period. USB or not. Especially considering its price.
Check it out:
Up next…
8. A Pro USB Mic from an Ultra-High-End Company
If you've never heard of the Earthworks company, it's only because their microphones are way out of your price range.
Audiophiles and professionals know them…mainly for their ultra-high-end sleek designs, and reference quality accuracy.
So it was a bit of a surprise when they decided to enter the USB desktop microphone market…normally targeted for everyday folks like us.
What they ultimately created was the Earthworks Icon. With the following notable features:
Extremely rugged build quality – with a full stainless-steel construction, it can take a hit with no problem
Insanely detailed sound – browse around and you'll see that what pros like about this desktop mic is its unmatched level of detail
DSP-free signal – for the purest sound possible
More on this last point: DSP (Digital Signal Processing) is, simply put: used to process digital inputs signals (audio or otherwise) with the intent of creating a better output.
Most consumer microphones have DSP integrated so it sounds decent enough, without any further processing.
With the Earthworks Icon however, there's no processing, which allows professionals to work on the raw signal as they see fit.
Depending on your level of experience, this could be either a good or bad thing.
So while its definitely not directed at newbies, it's likely the ideal option for intermediate-pro users.
Check it out:
And for our final pick…
9. A USB Microphone and Audio Interface in One
To wrap up this post, I'd like to show you one of the most impressive USB mics we've ever seen.
Made by Antelope, a company normally known for their master clocks and digital converters…
The Antelope Audio Axino is essentially an all-in-one recording system, wrapped up in a single in a USB microphone.
Just like the G-Track Pro we saw earlier, it's a full audio interface. But unlike the G-Track Pro, it has several more powerful features as well.
The most notable ones being:
192kHz AD/DA conversion – the highest conversion seen on any USB microphone so far

124dB dynamic range headphone out

– significantly more than most mid range audio interfaces
Synergy Core real time effects – powerful processors allowing for real time effects and classic analog gear simulation
Classic mics emulation – 18 classic microphones emulations, including the SM7B and U87
64-bit clocking – the same technology you'll find in their professional master clocks
Overall, it's an entire production suite packed into a single microphone.
Check it out:
---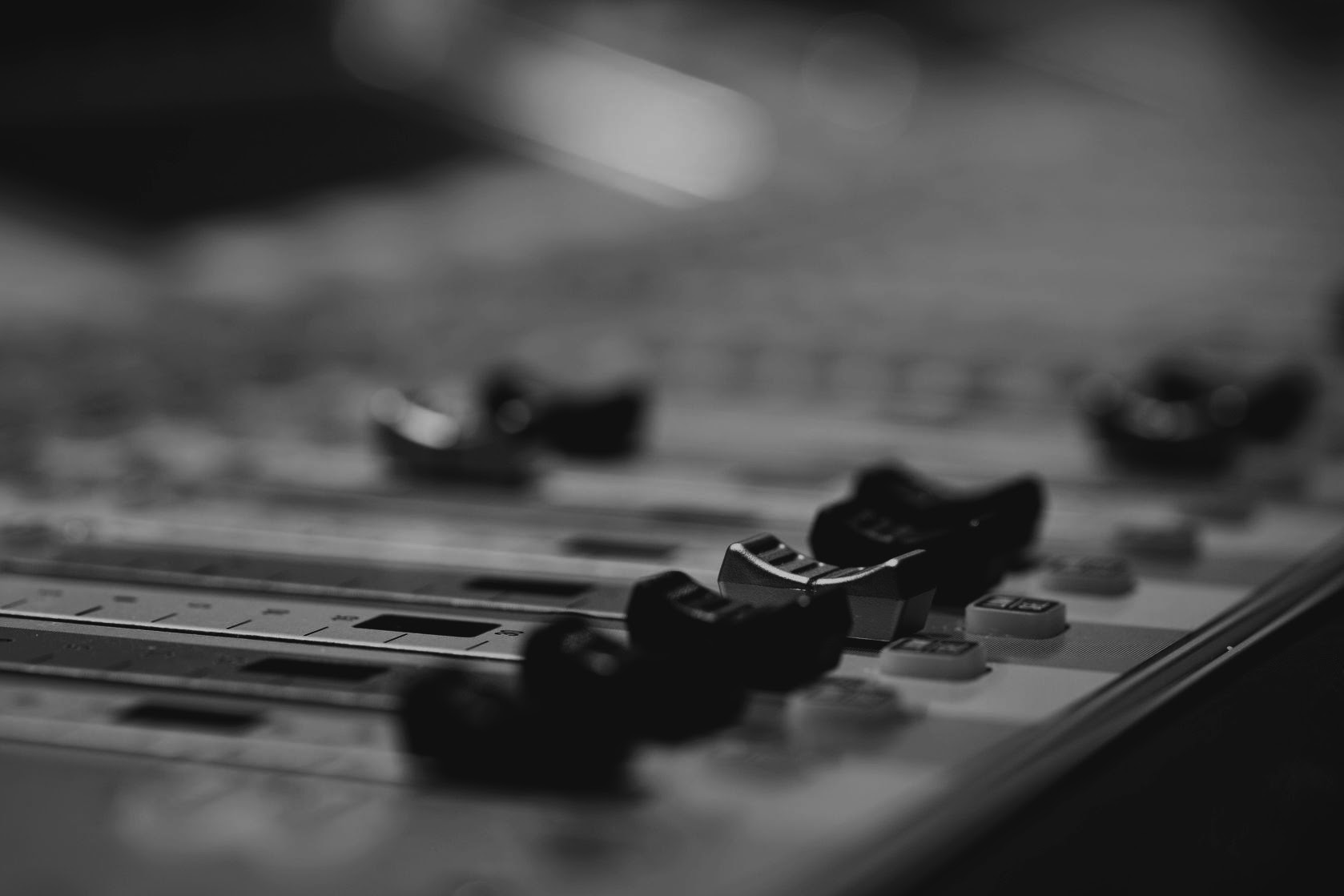 Home Recording Secrets:
The Complete 5-Chapter Blueprint to Building the Studio of Your Dreams – Faster, Cheaper, and Easier Than You Think