If you're shopping for virtual instruments, but aren't quite sure what you're looking for…
Or how to tell the difference between one and the next…you've come to the right place.
Because in this ultimate guide, we'll cover the top virtual instrument package for: Drums, Synths, Piano, Bass, Guitar, Orchestra/Choir, and the All-Around Best Package for Everything.
So here's what we're about to cover:
First up…
The Top ALL-AROUND Virtual Instrument Bundle
For over 20 years ago now, Native Instruments Komplete suite has been the most extensive virtual instruments bundle available.
As its name implies, it has pretty much everything.
Its popularity is due mostly to a combination of the:
quality of the recordings
unique instruments available
huge discount you get for buying the bundle.
With each new update, Native Instruments has increased their library size even further, tripling its library size from 100Gb in version 13 to over 350Gb in version 14.
Currently, it has 6 versions, each one with bigger sound library than the previous:
I'd recommend starting at either select or standard, but it's entirely up to you.
Up next…
The Best Virtual Instrument for DRUMS/PERCUSSION
After almost a decade in development, the version 3 of Toontrack's critically acclaimed drum sampler: Superior Drummer 3, has finally arrived.
And it appears that it completely blows any potential competitor out of the water.
All the drum samples were recorded by legendary sound engineer George Massenburg in Galaxy Studios in Belgium.
And all the recordings were done in an 11.0 configuration (meaning no less than 11 microphones used) with revolutionary "height" microphones to better capture the ambience
Notable features of this release include:
The Tracker – which relies on artificial intelligence to automatically convert an audio file to MIDI samples.
The Bleed Feature – which emulates the natural bleed between the drums and microphones when miking up a full kit
Import Your Own Samples – and even SUPERIMPOSE them over the already existing ones.
Song Creator Feature – which automatically creates structured groove variations according to the initial MIDI rhythm you choose.
Here's the link:
Also check out Superior Drummer's "little brother" EZ Drummer:
To see it in action, check out this video:
Up next…
The #1 Virtual Instrument Synthesizer Package
Ask 100 music producers what virtual instrument synthesizers they love most….
And chances are 99% will say Spectrasonics Omnisphere.
First, because the amount of features and tools this software offers is in a class of its own.
It offers a virtually endless number of possibilities when it comes to creating and synthesizing sound.
This software can not only synthesize pre-existing sounds…it can even create new sounds purely from scratch, which to date, no other virtual instrument can do.
Notable new features of Omnisphere 2 include:
Import your own samples – oddly enough, the first version of the software didn't offer this feature
Redesigned user interface – which is more intuitive and user-friendly
New "Sound Lock" feature – which allows you to block off a specific sound attribute as you browse, so that the results all include this specific element
400 DSP waveforms – which allow you to modulate and change any sort of sound as you please
Here's the link:
Spectrasonics Omnisphere – (Amazon)
And if you're curious to hear more, check out this video:
Up next…
Today's Most Realistic PIANO Virtual Instrument
While needless to say, the EZ Keys instrument library is quite extensive and incredible…
The instrument itself is surprisingly not the strongest feature of this software.
Instead, I'd argue that its core strength lies in its songwriting assistance feature.
So how does this program help you write songs?
Well it mainly uses the following 2 features:
A revolutionary "Circle of Fifths toolbox" – which allows you to change the key of any MIDI sample, as well as enrich a simple chord, among many other features
The ability to create a whole song out of a simple melody – lay down a simple melody, feed it to EZ Keys and let the program do the rest.
By letting EZ Keys figure out the key of your melody, it becomes super easy to layer on some chords and bassline.
Which as I'm sure you can imagine, will save you a lot of time during your writing process.
Here's the link:
Take a look at this video to see these features in action:
For anyone already using Spectrasonics Omnisphere, it might make more sense to instead combine it with Spectrasonics Keyscape, since they're designed to integrate well together.
Spectrasonics Keyscape – (Amazon)
Up next…
The Best Virtual Instrument to Replace Your Bass Player
If you have any experience with virtual instruments, you probably know that a plucked string is among hardest musical sounds to emulate with software.
Within this seemingly simple organic note, there are endless nuances to capture.
Because t's not just the note itself. It's the plucking sound, the fret buzz, the fingers sliding on the strings, and so forth.
And though we're still pretty far from being able to play a truly convincing bass on a keyboard…the most realistic option of today is Spectrasonics Trilian.
The current version is over a decade old but yet still the clear industry leader…which should give you an idea of just how good it is.
The key features of Trilian include:
34GB library – each note has been recorded several dozens of time so that you get a different attack, sustain or harmonic every time you press a key
Various types of bass – electric, fretless, and even upright.
Many different techniques – pick, slapping, fingerstyle as well as various types of articulations such as staccato, legato, slide, gliss and many more.
Round-Robin algorithm applied all over for even more realism, so that no 2 notes sound the same, even with repeated notes.
Bass Legends feature – which allows to impersonate some of the greatest bass players in history, such as Marcus Miller, Abraham Laboriel and John Patitucci.
Full Omnisphere integration – for a seamless Spectrasonics production suite
Here's the link:
Spectrasonics Trilian – (Amazon)
And if you'd like to see more, check out this video:
Up next…
The Industry Standard in Guitar Amp Simulators
It's not uncommon these days for some guitar players to trade in their rigs and go entirely digital.
And the reason this is possible is soley because of Amplitube.
And it's not all that surprsing, considering all the features and possibilities of their latest release, Amplitube 5.
With a virtually endless combination of cabs, speakers, amps and microphones…
It would literally cost a probably a million dollars to replace all the virtual gear you have access to in this single piece of software.
In terms of the actual numbers, here's what you get:
107 amplifiers
101 cabinets
31 speaker models
18 microphones
44 rack effects
107 stomp boxes effects
Another big feature of AmpliTube is that it's actually a standalone software in addition to a virtual instrument.
And its integrated 8-tracks allows you to record even without a DAW.
So it's perfect you're just starting out with music production and haven't yet figured out which DAW you want to use.
Here's the link to the premium version:
Also check the standard version:
To hear more about its features, check out this video:
Now finally…
The Most Popular Choice for ORCHESTRA/CHOIR
Commonly known among the most difficult musical sounds to emulate with software…there's the philharmonic orchestra.
I mean…how exactly do you sample several dozens of instruments together? Sometimes even over a hundred?
Well Miroslav Philharmonik 2 apparently figured out how to do it with their massive 55GB library of thousands of different sounds.
All the instruments were recorded in CNSO Studios in Prague, Czech Republic. Which you may be interested to know, is the preferred studio to some of todays greatest contemporary composers, including Ennio Morricone.
Among the dozens of orchestra/choir virtual instruments of today, this one stands head and shoulders above the rest.
Here's the link:
Miroslav Philharmonik 2 – (Thomann)
---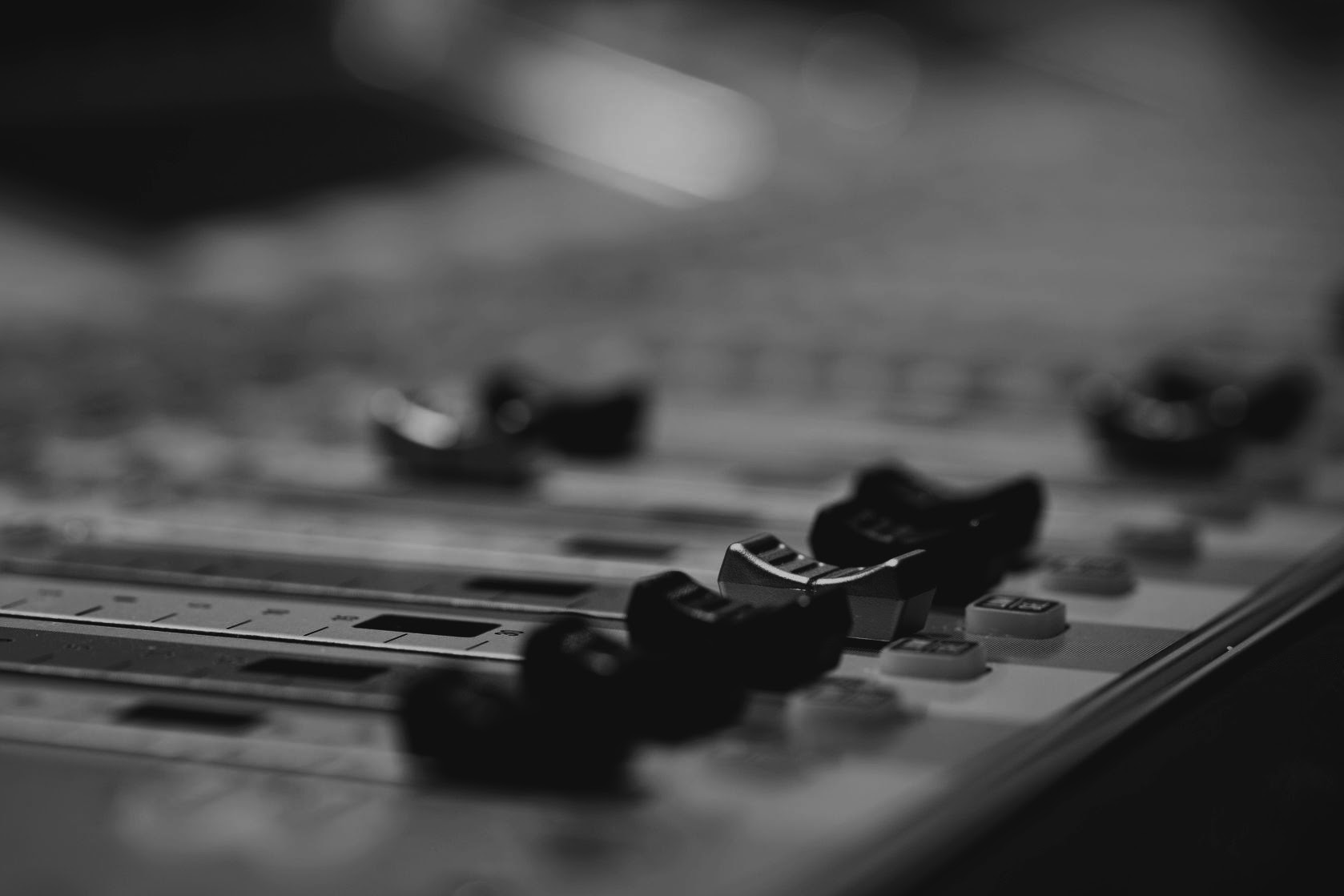 Home Recording Secrets:
The Complete 5-Chapter Blueprint to Building the Studio of Your Dreams – Faster, Cheaper, and Easier Than You Think