If you're shopping for microphone preamps for your home studio…
But you aren't quite sure yet what you're looking for, or how to tell the difference between one and the next…you've come to the right place.
Because in this ultimate guide, we'll look at the 6 best microphone preamps currently on the market to see just how they compare.
So here's what we're about to cover:
First up…
A Single Channel Microphone Preamp from a Classic Console
The #1 reason people go shopping for microphone preamps is to buy a single channel that will make their vocals shine.
Because even a great microphone won't sound nearly as good as it could, when paired with a great preamp.
Now…since every audio interface these days comes with several decent preamps built-in, it doesn't make much sense to buy a single channel external preamp unless it's amazing.
Which is exactly what you'll get from the Universal Audio SOLO/610, featuring the same preamps used in the classic Putnam 610 console.
Like most high-end preamps, it features a simple, no-frills design. So simple in fact, that there are only 2 connections on the back:
If a single channel for vocals is all you want, this is the preamp to get. Here's the link:
Also check out these similar UA mic pre's that include compression as well:
Universal Audio LA-610 Mk II – (Amazon/Sweetwater) which combines the 610 mic pre with a T4 optical compressor
Universal Audio 6176 – (Amazon/Sweetwater/Thomann) which combines the 610B with the classic 1176LN Limiter
Up next…
An Exceptional High-End Preamp with "Ribbon Mode"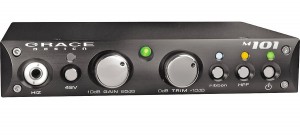 Back in 1990, Michael Grace started the Grace Design company, making only a small number of high-end boutique mic preamps.
And it didn't take long before they were known as one of the top names in the industry.
While most of their stuff is far outside the price range of home studios, the Grace Design m101 is one of the few preamps they make that's significantly cheaper than the rest (but still pricey).
An improvement upon the massively popular Model 101 pre, the M101 is built entirely with top-notch components, unmatched by competitors.
Other than its pristine sound, the one notable feature of this preamp is its unique "ribbon mode", specifically tailored to protect fragile ribbon mics, and allow them to perform at their best.
All in all, it's a great option.
Up next…
A High-End Tube Amp with EQ and Compression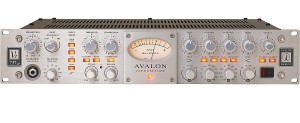 Compared to the simple, no-frills design of the last two preamps, the Avalon VT-737sp is the exact opposite.
It features a wealth of controls on the front panel, which can seem intimidating at first glance.
Much more than just a mic pre, it's also a tube amp, with a sweepable EQ, opto-compressor, and a ton of other features as well. Many would consider it the single most popular channel strip of today.
Here's a breakdown of what's included:
3 inputs – mic, instrument, line
4 input mode switches – hi gain, +48V, phase, filter
4 compressor controls – threshold, compression, attack, release
vintage VU meter
a wealth of EQ controls – 4 bands, hi/low shelves, Q control
For the ultimate control on a single channel, this is the preamp you want.
Up next…
A Basic 8-Channel Mic Preamp for Recording Bands
When you first start recording bands, you're going to need more mic inputs than most audio interfaces can handle.
So the standard solution, is a cheap, no-frills, 8 channel micropone preamp like the Behringer ADA8200.
The cheapest preamp on this list, it has all the key features you need, and none you don't. Overall, it's the perfect first introduction into the next level of home studio recording.
As the successor to one of their best selling products of all-time, the Behringer ADA8000, it's received a countless number of positive online reviews.
Check it out:
Up next…
An Mid-Range 8-Channel Preamp from a High-End Name
As one of the biggest names in the industry, Focusrite has been making ultra high end audio gear longer than many of us have been alive.
But one of their most popular items today is the surprisingly affordable Focusrite Octopre MkII.
Compared to entry-level models, it adds a few nice features which you may be glad to have.
First, it has digital conversion up to 96 kHz (cheaper models only go up to 48 kHz).
At 96 kHz, ADAT outputs carry only 4 channels of audio, compared to the usual 8 channels at 48 kHz. Which is why the Octopre includes 2 ADAT outs, rather than just one.
Another nice features is the fact that it keeps the phantom power switches are on the front, where they're easily accessible. Many other models keep them on the back for some unknown reason.
Overall, it's a significant upgrade from the first model we covered on this list.
Here's the link:
Up next…
A 4-Channel Mic Preamp From Classic API Consoles
Once you start getting towards the really high-end of multi channel preamps, you start seeing 4-channels become the norm, rather than 8.
And while it's not entirely clear why, I can only assume that each channel requires more physical space to function as it does.
The API 3124V is a classic example of this sort of preamp.
Using the same legendary preamp circuits found only in classic API consoles, the API3124V delivers a level of quality unmatched by any preamp we've covered so far.
It has 4 channels, with 4 DI inputs, all the standard buttons, but nothing unusual. Except of course, for how it sounds.
One look at the front panel and you see how incredibly simple it is.
If you can afford it, you're unlikely to ever find a microphone preamp better than this one.
---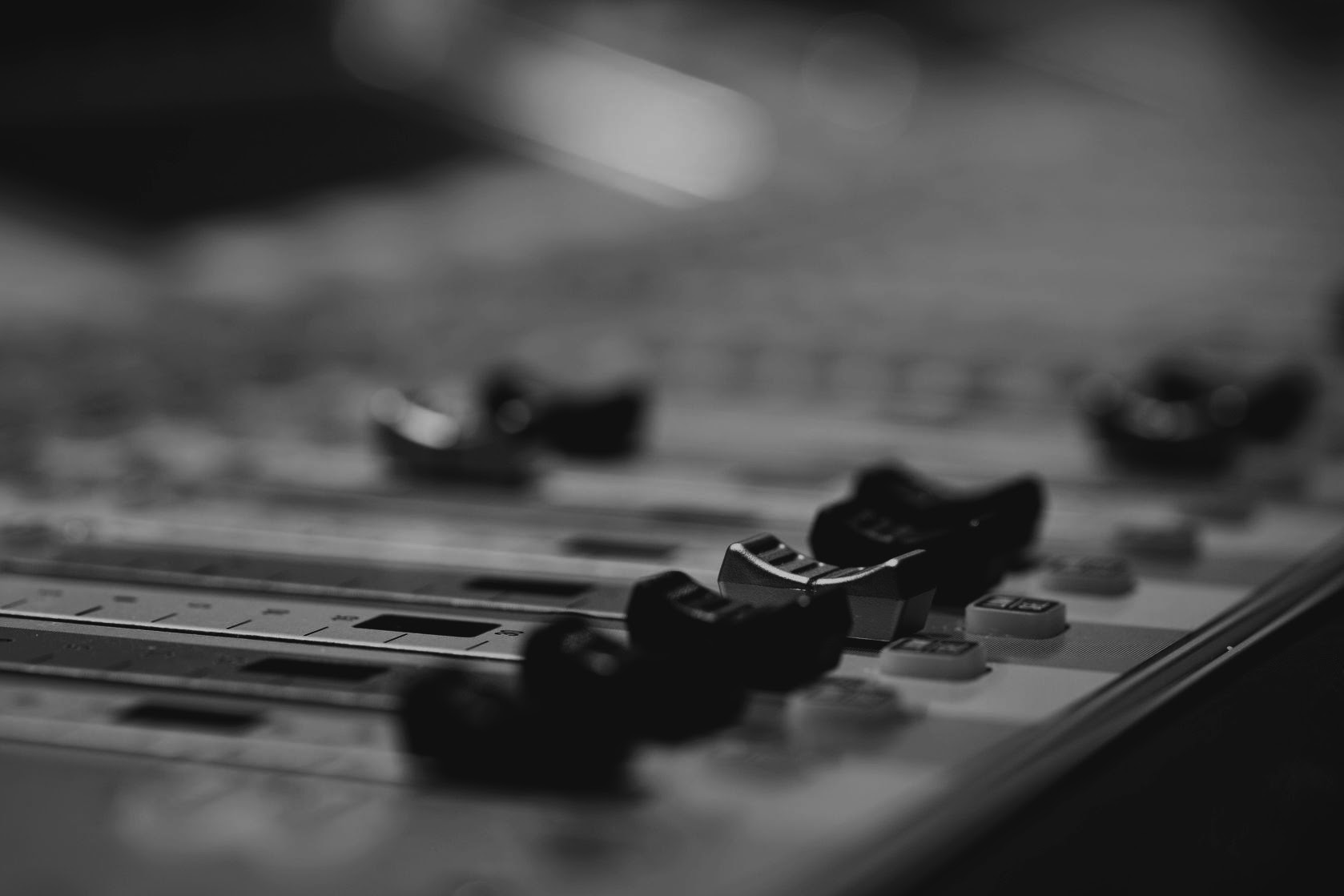 Home Recording Secrets:
The Complete 5-Chapter Blueprint to Building the Studio of Your Dreams – Faster, Cheaper, and Easier Than You Think