If you're shopping for bass/kick drum mics, but you aren't quite sure what you're looking for….
Or how to tell the difference between one and the next…you've come to the right place.
Because in this ultimate guide, we'll look at the 6 best kick drum mics on the market to see just how they compare.
So here's what we're about to cover:
First up…
The Long-Time Industry Standard in Kick Drum Mics
As likely the oldest, and most instantly recognizable mics on this list…
The AKG 112 defines exactly what it means to be a specialty mic for kick drums.
Because it has all the standard features ideal for recording low frequency instruments. Such as:
large diaphragm dynamic
cardioid polar pattern
rugged housing
frequency response tailored for the low end, with a mid-range scoop
One of its more unique features however, is its built-in windscreen within the capsule to protect against the air blast you get mounting the mic in the front hole of the kick.
But more importantly than any single feature though, the long-standing reputation of the AKG D112 is by far the strongest selling point of this mic.
90% of the people reading this article can just stop right here, and get this:
Up next…
The Long-Time Competitor to the Industry Standard
If there's one other classic bass drum mic that's as well-known, and instantly recognizable as the AKG 112…it's the Shure Beta52A.
Among the rare group of mics that has been around forever, and will probably stay around forever, this is one of them.
Its rugged and durable design makes it especially popular for live stage performances. Yet it's used in the studio just as often.
The most unique feature of this bass drum mic is its seldom-seen supercardioid polar pattern.
Compared to the typical cardioid pattern of most bass drum mics, it offers 3 potential advantages:
Greater rejection of off-axis sounds

– which offers a level of isolation often needed for live-recordings.
Increased proximity effect – which could provide a pleasant boost to the low end of bass instruments.
More tonal control with mic positioning – since the frequency response of supercardioid mics are more sensitive to small changes in position.
If you're looking for a sure thing that sounds great both on-stage, and in the studio, I highly recommend this bass drum mic.
Up next…
The Dark Horse of Kick Drum Mics
More so than any bass drum mic on this list, the Audix D6 is met with a TON of mixed reviews.
Some folks love it…and some DON'T.
But it's not because they think the mic is BAD. It's only because it sounds very DISTINCTIVE.
When you read the reviews on this mic, the most highly debated topic is the fact that some find it too "clicky", while others enjoy the added attack, combined with the low-end thumb.
Much of its unique sound comes from 3 features:
Legendary VLM Technology – the ultra light diaphragm responds quicker to the attack of the beater, resulting in a punchier sound with a sharper attack.

A specific series of frequency boosts

– With a 14dB of boost at 60 Hz, 15dB between 4 and 5K, and 17db between 10 and 12k, this combination supposedly makes it ideal for 22″ kick drums.

Its claim of "good sound from almost any position"

– Normally a feature more common to omni mics, this claim (if true) could be the perfect shortcut for beginners to achieve a good sound with very little effort.
So if you want a kick drum mic that truly stands out from the rest and adds some character to your sound, this is the one I recommend.
Up next…
A Modern Bass Drum Mic with a Sleek Design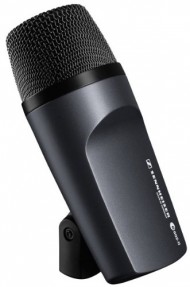 As part of the Sennheiser Evolution 600 Series…the Sennheiser e602 II, offers a huge step up in aesthetics compared to the earlier kick drum mics on this list.
And it sounds every bit as good as it looks.
The most interesting feature of this mic is its frequency independent directivity. Which simply means it's able to provide a relatively consistent frequency response regardless of positioning.
Not only does this make it easier for newbies to find a suitable positioning…
It also allows for good isolation from other sound sources, and a higher gain before feedback. Both of these features are especially useful in live performances.
Overall, it easily has the potentional to become recognized among the other classics.
Up next…
The Updated Version of the Sennheiser e602 II
Somehow…Sennheiser managed to improve upon the already extraordinary e600 Series, with the updated Evolution 900 series.
Winner of the TEC Awards for "Best Drum Microphones", the e900 series offers a collection of awesome drum mics, featuring the highly praised Sennheiser e902 bass mic.
I'm guessing you'll agree, this new version looks even cooler than the last.
After searching through many forums, I found very little information on the exact differences between this mic and the e602 II. But the overwhelming consensus is…this mic is awesome. Many users prefer its sound over ALL the classics previously mentioned.
Check it out:
And finally…
A Specialty Kick Drum Mic with a Very Unusual Design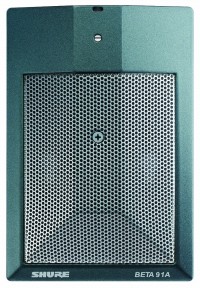 So far, every mic on this list has been either a classic, or a promising newcomer.
But the Shure Beta 91A is neither. So why does it deserve a spot on this list? Well…
While all the bass drum mics we've covered so far have offered the same basic design, this one is radically different.
While typically used against walls, or on conference tables to cover an entire room, it's also a specialty tool for engineers and drummer "in-the-know".
The most unusual features of this mic are:
Half-cardioid polar patterns (in the hemisphere above mounting surface)
condenser boundary mic w/ integrated preamp
two position switch for either flat, or bass-tailored response
Now if you're wondering…"How the hell do you mount this thing?" …Here's an example image.
If you're looking for something a little different than your typical bass mic, I highly recommend you check this one out.
---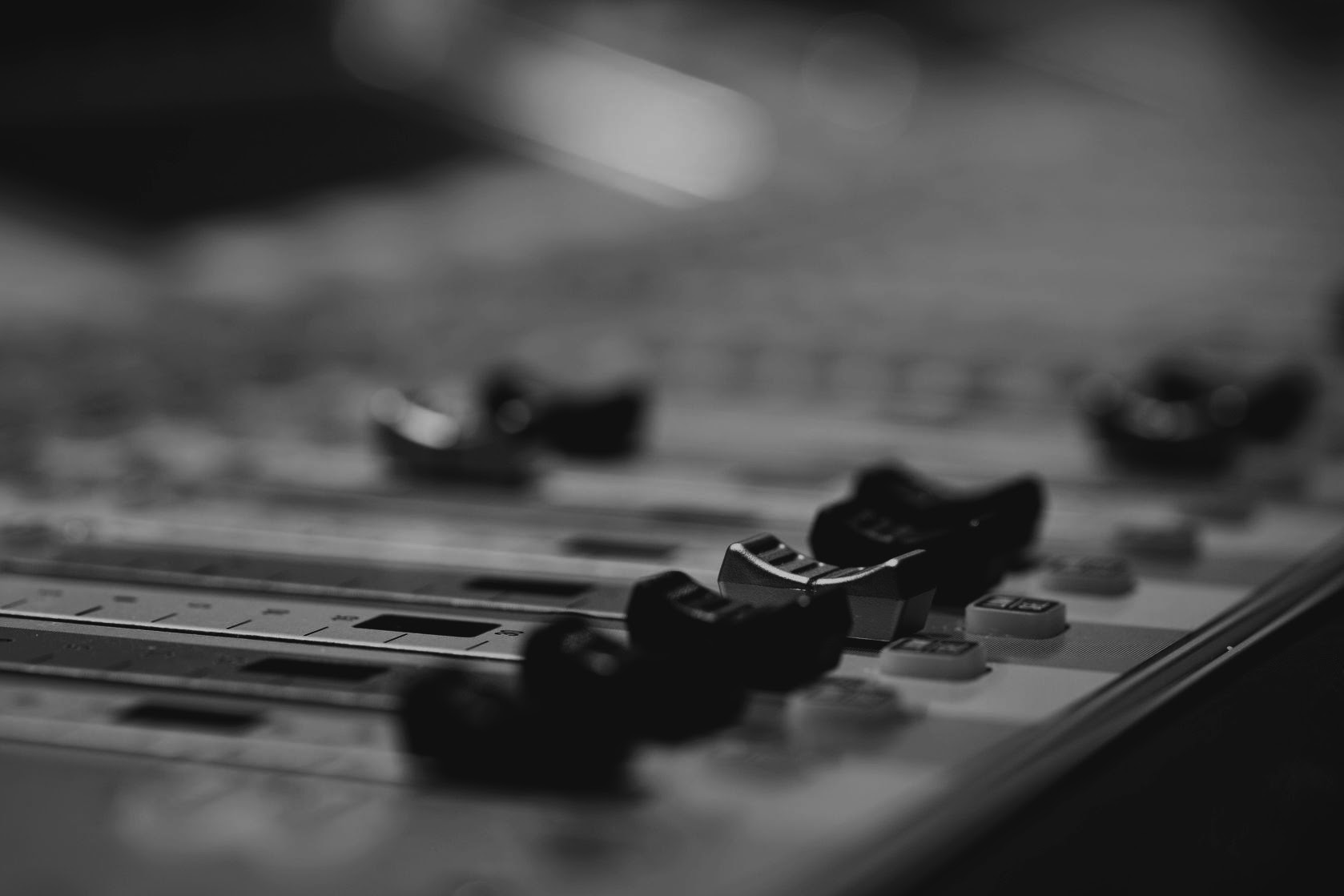 Home Recording Secrets:
The Complete 5-Chapter Blueprint to Building the Studio of Your Dreams – Faster, Cheaper, and Easier Than You Think