If you're shopping for electronic drums, but not quite sure what you're looking for…
Or how to tell the difference between one and the next, you've come to the right place.
Because in this ultimate guide, I'm going to reveal the 10 best electronic drum kits on the market to show you exactly how they compare.
So here's what we're about to cover:
First up…
The Perfect Entry-Level Electronic Drum Kit for Newbies
For years now, Roland V-Drums have easily been top dogs in the electronic drum industry.
Their mid-range models rival the flaghsip models of other companies…
Their high-end models remain virtually unchallenged, and…
Their budget models are the perfect option for newbies.
And so…the obvious first pick for today is Roland's newest entry-level kit: the Roland TD-02KV.
Notable features of this kit include:
16 kits/percussion
Smartphone connect for play-along
USB connect for computer recording
Bluetooth option for remote control
The upgraded version: the TD-1DMK, offers double mesh snare and toms. While full-version, the TD-07KV, has a better sound engine, and is fully-portable.
Overall, any of these models are perfect for anyone looking for their first introduction into the world of electronic drum kits.
Here are the links to each version:
Up next…
The Best-Selling Budget Electronic Drum Kit…Ever.
While they weren't always a top contender in the electronic drum kit market…
Alesis Studio Electronics is well-known today among drummers as makers of some of the most affordable systems available.
And there's no better example than the surprisingly inexpensive Alesis Nitro Mesh Kit, which stands as the best-selling electronic drum kit of recent years.
While this title certainly has a lot to do with it's low price, you wouldn't imagine that to be true when you sit down to play it.
One feature that many drummers love is the mesh snare and toms, which are usually only seen on kits of at least double the price.
Check it out:
Up next…
A Popular Mid-Range Electronic Drum Kit
A significant upgrade from the Alesis Nitro Mesh which just covered…
The Alesis Command kit adds an improved sound module featuring 54 presets and 20 kits…and the ability to upload any external samples you choose.
In terms of hardware, it adds a sturdier aluminum rack, with an advanced mesh pad on both the snare and kick drum.
While snare pads are becoming increasingly standard these days, and a necessity for intricate work…
It's still quite rare to feature them on kick drums, despite the fact that it's obviously an essential element of the kit.
So it's awesome to see it featured on a kit in this price range.
Check it out:
Up next…
The Ideal Mid-Range Kit for Most Musicians and Studios
If there's one kit I'd recommend to the average buyer, it's the Roland TD-17KV2.
Right smack in the middle between the budget kits, and high-end kits…
This kit has all the essential features you really want, while skipping all the fancy ones you won't miss.
If drums aren't your main instrument, and you're just using it for your home studio, or to play for fun, this kit is the upper limit of what I'd recommend buying.
On the other hand, if you're a drummer by trade, this kit is the lower limit of what I'd recommend.
Compared to cheaper kits, the first notable feature of the TD-17KV is the option for adding a real hi-hat stand. Which is a huge game changer, because quite honestly, the remote hi-hat stands of earlier models are quite frustrating and unrealistic to use.
In addition, their sample layering technology adds a new level of realism by sounding an entirely different sample depending on how hard you strike the pad. Which is far better than simply using the same sample at different volumes.
Other features include:
TD-17 Sound Engine – with the same Behavior Modeling, and SuperNATURAL Sound Engine Technologies used in Roland's higher-end kits.
Cloth Kick Pad – for a more realistic rebound
Dual-Zone Toms – as opposed to the standard single-zone on cheaper kits
Now, this kit comes in the following versions:
Up next…
An Electronic Drum Set with an All-New Head Technology
In the entire history of electronic drum kits, there have been two big problems for manufacturers to solve:
Realistic REBOUND from the heads
Realistc SOUND from the engine
And the new Yamaha DTX series contains among the most significant upgrades in both these areas, that we've seen in quite a while.
First, there's the TCS Head Material.
Seven years in the making, this technology brings next level realism thanks to a technology that replicates the bounce from a double-ended acoustic shell.
Next, there's the sound module.
With this module, you can actually fine tune the each drum sample with settings like:
transient response
muffling level
pitch tuning
cymbal EQ
The DTX Series offers the following 3 models, with various hardware upgrades:
Up next…
A Pro-Level Kit from the Long-Time Industry Leader
If you haven't noticed by now, this list is pretty stacked with picks from Roland.
Which is really no surprise, since they are now, and have been the industry leaders in electronic drums since as far back as most of us can remember.
So it makes sense that the first true pro level kit we cover be the Roland TD-27KV2.
One look at this kit, and you can see how it blurs the lines between electronic and acoustic.
First there's the premium hardware:
The toms – use the advanced PD-100BK
The snare – has a full size shell and a real stand
The crash/ride – have realistic sizes
The hi-hat – is the ultra realistic VH-14D with a real stand
The heads – are actually tunable
For the ultimate level of realism, the snare uses multi-position sensoring that plays different sounds the entire head, depending on where you strike it, and how hard.
And finally there's the incredibly advanced sound engine, with features such as:
Prismatic Sound Modeling – which offers virtually a unique sound anytime an element of the kit is hit
PureAcoustic Ambience Technology – which is a feature that allows you to change the "position of the mics" and therefore tweak your sound precisely.
Close your eyes and listen to this kit, and you'd be amazed that you aren't hearing a real acoustic drum kit.
Check it out:
Up next…
The Ultimate Electronic Drum Kit that We All Wish for
If the best of the best is what you want (and can afford), this is it.
The flagship model in the Roland lineup: the TD-50 KV2.
Compared to the discontinued former flagship, the TD-30KV, they've added a number of upgrades, most notably:
The Ride – is now a larger 18″ model, with a more realistic weight and balance.
The Snare – is now a standard 14″ acoustic size, with an improved 3-ply mesh head for ultra realistic rebound. It also adds a mute sensor for easy cross-stick playing.
The Kick – features an optional upgrade which allows you to attach their trigger to a real kick drum shell.
The Sound Engine – now features a single USB output to multitrack record the entire kit in the studio, straight to your DAW
Arguably the biggest advancement of this entire kit is its new digital triggering technology.
Previously, all electronic drums relied on analog triggers, that basically send an electric pulse when triggered by a strike.
With digital triggering however, a LOT more information can be sent to the sound module, allowing for a far more realistic response.
Overall this kit is really the best experience money can buy. Check it out:
Also check out the cheaper Roland TD-50K2 – (Amazon/Sweetwater/Thomann), which is basically the same as the TD-50KV, but with a smaller kick, toms, and cymbals. The snare, ride, and sound module are the same.
And finally, to wrap up this post…
Electronic Drums that Look Just Like Your Acoustic Kit
As electronic drum technology continues to advance, it gets harder and harder to distinguish their sound from that of an acoustic kit.
But with Roland's latest VAD series (V-drums Acoustic Drums) they've created kits that not only sound real, but LOOK real as well.
Currently there 4 levels in the series:
VAD 103 – (Sweetwater/Thomann) the entry level series using the TD-07 sound module from the TD-07KV kit
VAD 300 – the mid-range series using TD-17 sound module from the TD-17KV kit
VAD 500 – the original flagship using the TD-27 sound module from the TD-27KV kit
VAD 706 – (Amazon/Sweetwater/Thomann) the new flagship using the TD-50x module from the TD-50 KV kit
---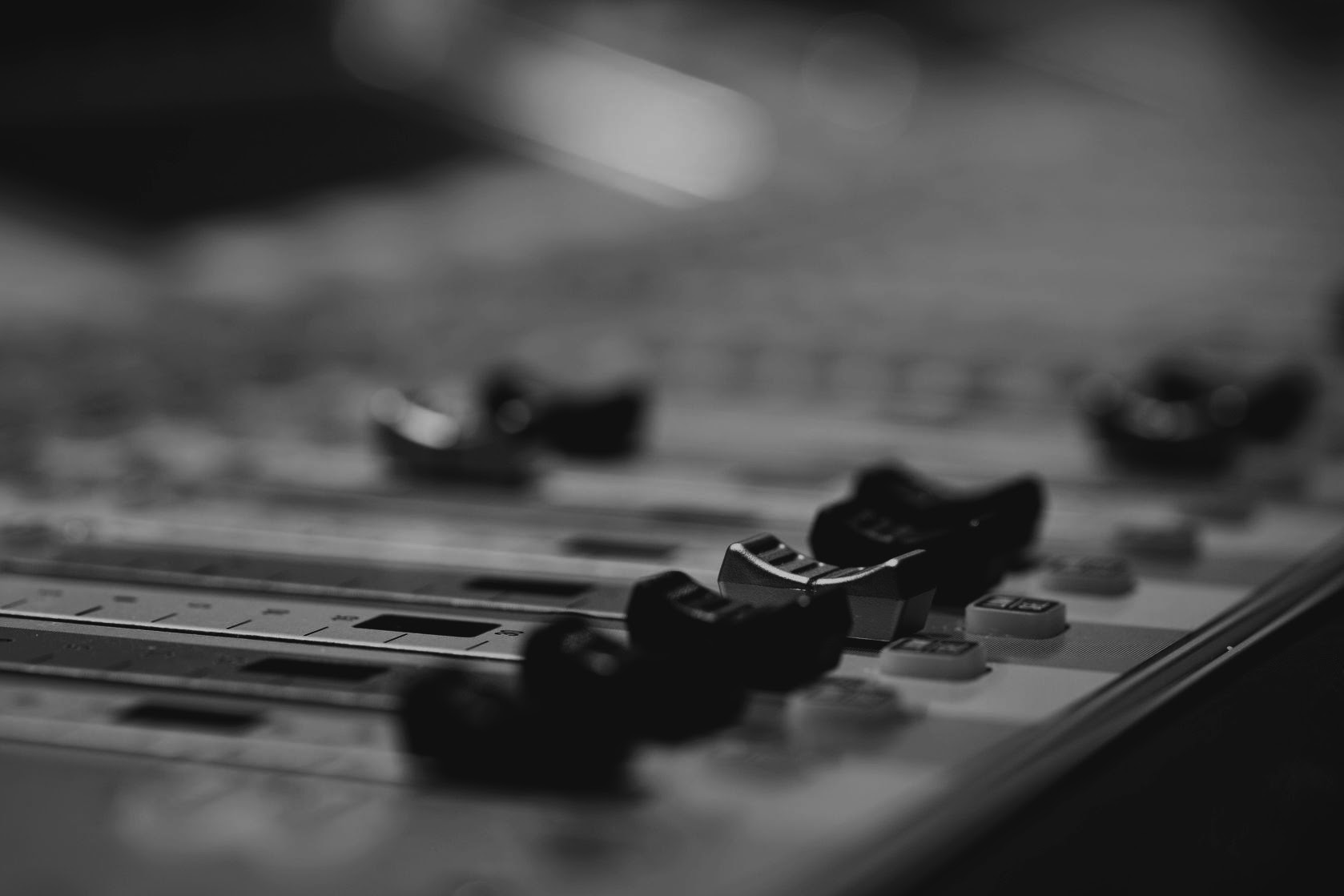 Home Recording Secrets:
The Complete 5-Chapter Blueprint to Building the Studio of Your Dreams – Faster, Cheaper, and Easier Than You Think