---
Most drummers and percussionists assume that for the most part, all cowbells are the same.
And in some ways, they're arguably right. However…
Among the few popular cowbells of today, there are actually some distinct differences between them, which aren't super obvious.
So in this post, I'm going to give you a quick rundown of the 8 best cowbells on the market today.
So here's what we're about to cover:
First up…
1. A Tried n True Cowbell Classic
The LP Black Beauty is likely the most popular cowbell out there.
And you'll have to look a long time if you want to find a just a single negative review.
With a high pitch, and a low price, it's availbal in two sizes:
The standard model has a higher pitch, which traditionally, works better in Latin music, compared to the larger lower tone cowbells which work better for Rock.
The larger model, called Black Beauty Senior, is both louder and a full step below the regular Black Beauty.
If this is your first cowbell, or you're just not quite sure what you're looking for yet, the Black Beauty is your safest bet by far.
Up next…
2. A Fancy Custom "Rock Cowbell"
If you're a drummer who likes to learn from Youtube, you might have stumbled upon Mike Johnston's channel.
Owner of a drum school in Sacramento, CA, he became famous on Youtube for posting short concise drum lessons videos.
In his videos, Mike states that he wanted to create a custom cowbell, since he could never quite obtain the tone he wanted.
So he began designing the Meinl Mike Johnston Signature – (Amazon/Sweetwater/Thomann) which he ultimately referred to as a "true drumset cowbell".
The cowbells features:
2 magnetic mutes – to change the tone of the bell
A brushed, vintage look – to complement the aesthetics of your drum kit
Check out the video to get a better idea of what it sounds like:
Up next…
3. An Industry Standard Rock Cowbell
Since the last rock cowbell on the list definitely isn't made for every rock drummer…
For the rest of us there's the LP Rock Ridge Rider Cowbell – (Amazon/Sweetwater/Thomann).
The unique feature of this cowbell is the red plastic dampener which is used to both dampen the sound, and protect the edge from the abuse of heavy hitters.
Also check out the Red Hot Chili Peppers' Chad Smith's Signature Cowbell which is essentially the same but in red – (Amazon/Sweetwater/Thomann)
Next up…
4. A Cheaper Rock Alternative
While Pearl isn't usually well-known for their percussion instruments…
The Pearl Primero Rock Cowbell – (Amazon/Sweetwater/Thomann) seems to be among the notable exceptions.
Labeled as a rock cowbell this model will have no problem standing out among the various elements of the drum kit…even with a fully amped rock band.
As with all rock cowbells on this list, that means a wider mouth, and a louder tone. Compared to the previous model though, this one is significantly cheaper.
Up next…
5. The Cheapest Model on the List
For the cheapest and most generic cowbell on the list, we have the Vangoa Steel Cowbell – (Amazon).
While it may not look like much, it's surprisingly extremely well-reviewed, and comes in 5 different sizes:
As a bonus, it comes with a paired mallet as well.
While I wouldn't recommend it for a seasoned musician, it appears to be the perfect choice for kids, beginners, or novelty purposes.
So if that's what you're looking for, then look no further.
Up next…
6. An Interesting Alternative to the Cowbell
While not exactly a cowbell in the traditional sense…
The LP Standard Agogo – (Amazon/Sweetwater/Thomann) is still played in the same way as a cowbell, and for the same musical purpose.
So I wanted to include it on the list anyway, as an interesting alternative to the others.
Originating from West Africa, this instrument mostly gained popularity thanks to the Brazilian samba's famous groove.
Compared to the standard cowbell design, which really only offers one basic tone, the Agogo has TWO, which allows for a lot more potential to create interesting rhythms.
For drumkit mounting, I'd also suggest adding the:
And finally, check out this video for some tips on how to play the agogo:
Up next…
6. Would a Jam Block Suit You Better?
While still not exactly a cowbell, jam blocks mostly serve the same purpose, but with a different tone.
So I decided to include this LP Jam Block – (Amazon/Sweetwater/Thomann) on the list, once again as an alternative to the traditional cowbell.
While made of plastic, jam blocks are actually intended to replicate the sound of a wood block, and they do so surpisingly well.
And since they're available in many different sizes, combining them together can create some sweet sounds.
As an example, here's what a mix of these various instruments might sound like:
Up next…
8. The Most Versatile of All Cowbells
For the final pick of the list, we have the Meinl Russ Miller Signature Cowbell – (Amazon).
With a unique dampening mechanism that you can see in the picture…
This cowbell allows you to fine-tune exacly how much sustain you want from the cowbell on any given song.
Which makes it the most versatile of all cowbells on the list, because it essentially offers you a complete spectrum of tones, in just one single instrument. It's actually quite impressive when you think about it.
Care to see it in action? Check out this video:
---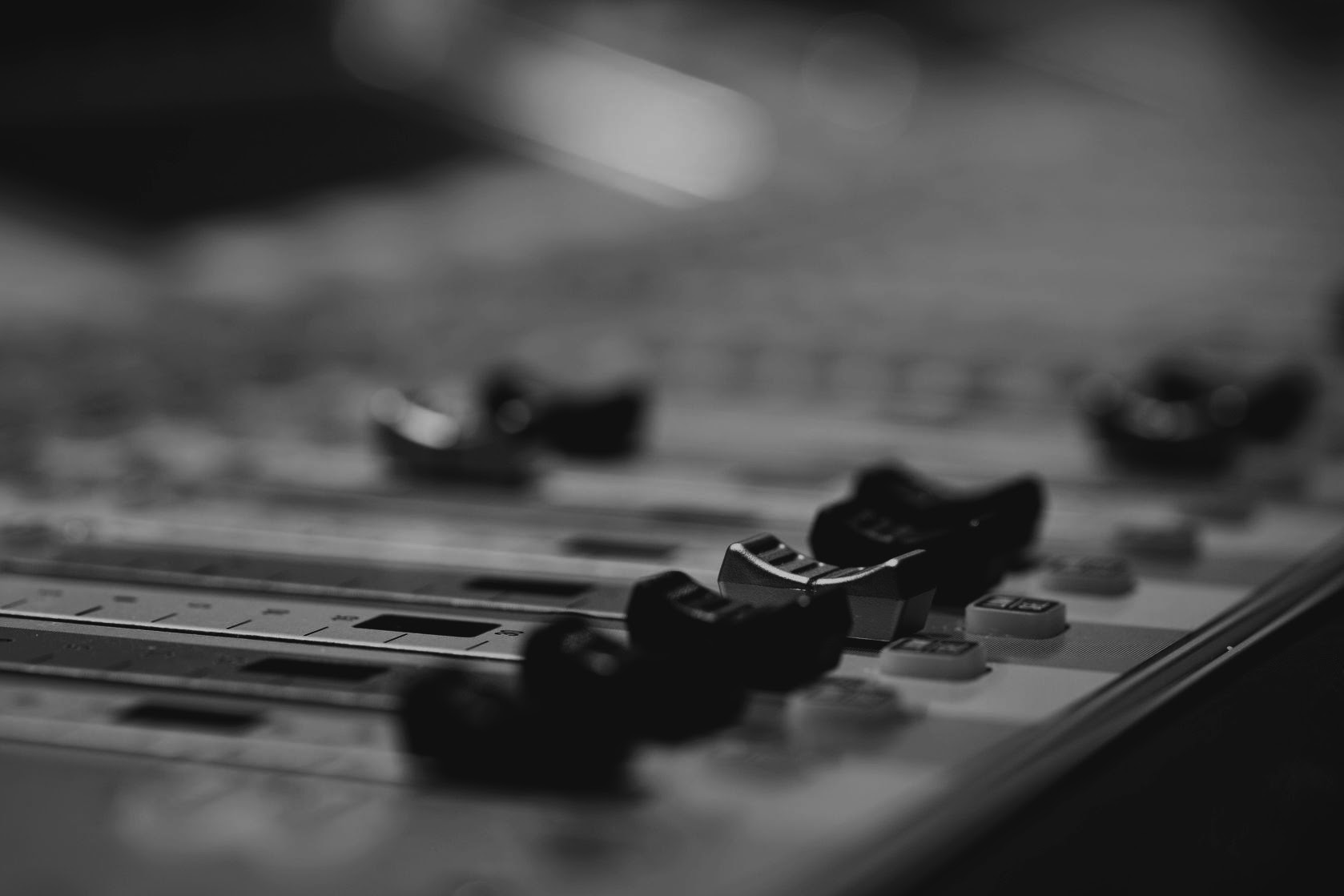 Home Recording Secrets:
The Complete 5-Chapter Blueprint to Building the Studio of Your Dreams – Faster, Cheaper, and Easier Than You Think
---