When you first start playing, drumsticks are pretty much all the same.
But very quickly, as you build time behind the kit, you start to see that the design of these sticks actually DO matter.
And quite a bit actually, depending on various factors such as your hands and playing style.
The problem is, when you look at the absurd number of options out there…
It can feel next to impossible to differentiate one from the next…even for experienced drummers.
So in this ultimate guide, I'm going to help you solve this problem forever, by showing you everything you need to know when shopping for new drumsticks.
So here's what we're about to cover:
What Do The Numbers and Letters of the Drumstick Mean?
The first and most important thing to figure out about you and your potential drumsticks…
Is what size best fits your hands and playing style.
And do this, you'll need to understand the size naming system. So here's how it works.
Sizes are identified by numbers and letters.
Lower numbers = thicker sticks
With the exception of 2B, which is the thickest
As for the letters…
First introduced in the early 1900's, the originally stood for the following:
A: Orchestra
B: Band
D: Dance band
Nowadays these letters don't mean much. So you can basically ignore them.
Now, it's important to know that these drumsticks sizes vary somewhat between manufacturers.
Yet all manufacturers use the same designations, with the same differences betwen models. So for example, Vic Firth's 7A are slightly thicker than Regal Tip's.
On the other hand, the relative sizes are remain the same. So 7A will always be thinner than a 5A, and a 2B will always be the thickest regardless of brand.
The 7 Most Common Drumstick Sizes to Know
The most common sizes you'll find are:
7A – which is thin, and ideal for jazz
8D – which is the same as 7A but a bit longer
1A – which is the longest stick
5A – which is the standard size that most players start with
3A – which is slighlty longer and thicker than 5A
5B – which is shorter but thicker than 3A
2B – which is the thickest of all, ideal for rock/metal
With beginners, the standard advice is to go with 5A, because the size and oval bead work well in almost any playing style.
For practicing, some drummers choose to use fatter sticks like 2B, to train their hand strength and dexterity.
For any other size, it's mainly about just finding what suits you as you mature as a drummer.
Up next…
Recommended Drumstick Models By Size
While we still have lots more to cover in this list, the truth is, that 90% of beginner-intermediate drummers need only to know what size they want, before they know enough to just pick something and get back to playing.
So for those who fall into this category, I've compiled the following list of the most popular models, of the most popular brands, in each size. Here it is:
5A Sticks:
7A Sticks:
2B Sticks:
8D Sticks
1A Sticks:
3A Sticks:
Zildjian Wood Natural – (Amazon)
5B Sticks:
Extra Thin Sticks:
Vater BeBop 500 Maple – (Amazon)
Pro Mark Jazz Café Maple – (Amazon)
Up next…
The Essential Components of the Drumstick to Know
Now that we've covered sizes, it's time to get at bit more advanced, by taking a bit of a closer look at the stick to examine its individual parts.
Specifically, these 4:
Tip/bead
Taper
Shaft
Butt
Now, with a few rare exceptions, there's not much to know about shafts and butts beyond the thickness, which we've already covered.
The tip and taper however, come in many different varieties and play a massive role on the feel of the stick.
So up next, we'll take a closer look at each one.
The 8 Most Common Types of Drumstick Beads
As you can see in the image, drumstick beads come in many shapes and sizes.
But as a standard rule of thumb:
The

bigger

the contact point – the

less

defined the sound.
So for example: a round bead will produce a much more defined sound than an arrow bead.
Keep in mind that you'll mostly hear this difference on cymbals, but not so much on drums.
In terms of material, drumstick beads can be made from:
Wood

– which is most common, least durable, with a warmer cymbal sound, and used in all musical genres

Nylon

– which is less common, more durable, and has a brighter cymbal sound (which some don't like, especially for jazz).
To hear these differences for yourself, check out this video:
Up next…
Drumstick Tapers: How It Affects Rebound
One of the least known facts about drumstick design, is how the taper affects rebound.
Put simply:
A Longer Taper – offers more rebound and a faster response
A Shorter Taper – offers less rebound, more power and more durability
And somewhere in between, there's an ideal medium for every player that offers the best of both extremes.
But as a general rule of thumb:
For Rock/Metal – shorter tapers work best
For Jazz – longer tapers are preferred
And for beginners, and those who play multiple genres, medium taper sticks are best.
Up next…
What Materials Are Drumsticks Typically Made From?
Most people, musicians included, are unaware that drumsticks can be made from anything other than wood.
But the truth is, they can be made from many materials, and many types of woods as well.
For wood types, the 3 most common are:
Maple – which is lightest, and mostly used for low volume, fast playing
Oak – which is heaviest, densest, and ideal for heavy hitters
Hickory – which offers the best all-around balance of the 3
Besides wood, common alternatives include:
Carbonfiber
Aluminium and polyurethane
These sticks are typically preferred by heavy hitting rock drummers for their durability. And supposedly, they last 6-10 times longer than wood. No surprise, they're also more expensive.
The vast majority of players however, still stick to wood, mostly because it's believed to be better at absorbing vibrations between the striking surface and your hands.
Having said that, if you think you might be one of the rare exceptions to prefer carbonfiber or aluminum, here are some of the top options I recommend:
Vic Firth Titan – (Amazon)
Ahead
Up next…
Should You Buy Drumsticks Individually? Or in Bulk?
By now, I'd dare to say that you already know more about drumsticks than 99% of drummers.
In which case, you should have all the info you know to ultimately choose a model that you can settle on for the foreseeable future.
And once you get to this point, you would think, that it only makes sense to start buying sticks in bulk. But the reality however, is often different than you'd expect.
It might seem appealing at first glance, as they can cost as little as $1.40 per pair. But usually these sticks are not of the same quality that you'd get when buying individually.
So what's the difference, you ask? It's the testing.
Big companies test the hell out of their drumsticks. Off-brands generally don't. So the pairs may have different densities weights, and balance points. Which is obviously bad.
While some major brands do sell bulk packs of their best-selling models, you likely won't get any discount. So there's really no upside.
Therefore, as I rule of thumb, I don't recommend them.
Up next…
A Few Recent "Gimmicks" That May Interest You
For the most part, the concept of the drumstick has likely gone almost unchanged for thousands of years. Because really, how can it be improved? It's a stick with a bead on it.
However…that doesn't mean that manufacturers won't try to improve it anyway. So up next, I'll show you two of the more admirable attempts that might actually interest you.
First up…
A Drumstick With a Heat-Activated Grip
While drummers and drumstick makers have always experimented with new ways to refine the grip of the shaft…
Most of these attempts have never really gained much popularity.
Sticks of the past have often had thin layer of rubber coatings applied to them, to improve grip. The only problem with this design is that it doesn't really work once drummers start sweating.
To fix this issue, ProMark developed a new kind of "heat-activated" coating, called Active Grip, which gets tackier, the more you sweat.
And according to its reviews, it at least works well enough that the vast majority of drummers seem to approve.
If you'd care to try them out, here are some links:
Up next…
A Drumstick Said to "Reduce Vibrations"
A common problem that all drummers suffer from, is the wear n tear on their hands caused vibrations coming from their sticks.
To solve this problem (or at least minimize it)…
Zildjian created their line of Anti-Vibe sticks, that contain a littel piece of rubber inserted into hole drilled in the butt of the stick.
And they actually recommend these sticks specifically for electronic drumkits, because, unlike acoustic heads which have a natural rebound, rubber pads (especially the cheaper ones) are much harsher on the hands.
And according to online reviews, it seems they do in fact work as advertised.
Here are the links:
Up next…
3 Specialty Drumsticks Every Drummer Should Own
By this point, we've covered pretty much everything a drummer should know when it comes to standard drumsticks.
Yet regardless of what style of music you play, there's always that rare occasion when a specialty drumstick may be better suited for the job.
The 3 most common ones that every drummer should have on-hand are:
Brushes
Rods
Mallets
Here's a super quick video to see what each of them sound like:
Moving on, let's learn little more about each of these 3 options:
An Quick Introduction to Brushes
Brushes are commonly used on a drumset, either to play at extremely low volumes, or…for playing swish patterns on the snare, in certain styles such as jazz ballads.
Simply by adjusting the length of the wires, you can modify the tightness of the sound.
Typically, brushes are made from 1 of 2 materials:
Metal – which seems to work best on a coated snare.
Nylon – which produces a duller, warmer sound, which could be more versatile across an entire kit.
If you'd like to try them out, here are some good options I'd recommend:
Zildjian Retractable Brushes – (Amazon)
Up next…
A Quick Introduction to Rods
Rods are often considered to be the perfect middle-ground between low volume brushes and high volume regular sticks.
Typically they consist of a bunch of little wooden/plastic sticks tied together, which slap each other when played. At extremely low volumes, this slapping sound can even contribute to the sound of the strike.
If you'd like to try them out for size, here are two models I recommend:
Up next…
A Quick Introduction to Mallets
To wrap up this post, we're going to conclude with the least commonly used of the 3 options: mallets.
Traditionally used in orchestral music on percussive instruments such as cymbals, and the tympani…
Mallets can sometimes have their place on the drum kit as well, often to create "swell effects" on the cymbals.
If you'd like to try them out, here are several good options I'd recommend
---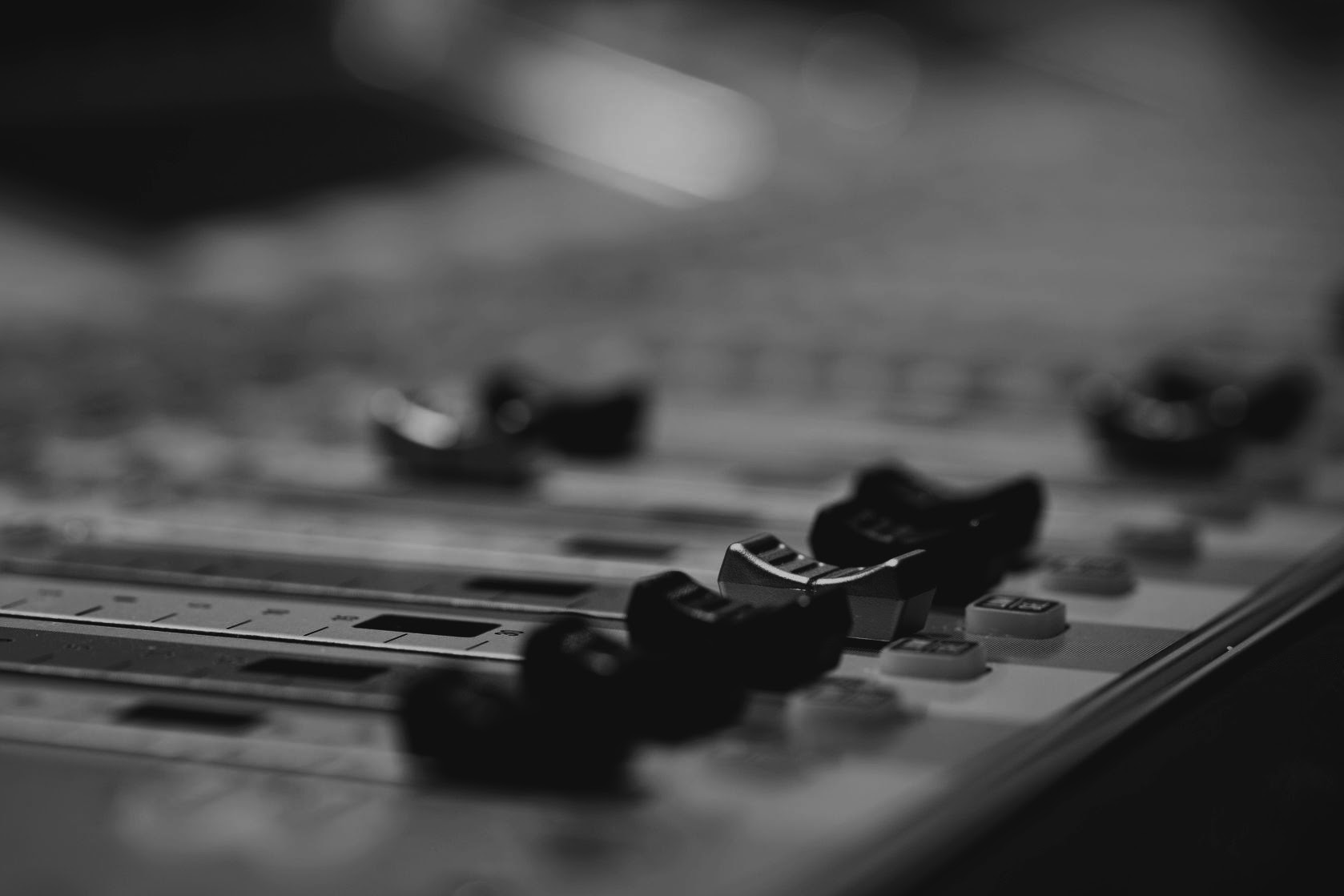 Home Recording Secrets:
The Complete 5-Chapter Blueprint to Building the Studio of Your Dreams – Faster, Cheaper, and Easier Than You Think