---
The time comes for every drummer, when you've outgrown the original cymbals that came with your first kit…and it's time for an upgrade.
But if you're like most players at this point, you don't really know the difference between one model and the next.
So of course, it's time to do some research.
If this is where you are right now, then you've come to the right place.
Because in this ultimate guide, I'm going to show you everything you need to know (and nothing you don't) as you begin your upgrades to this essential part of your kit.
So here's what we're about to cover:
First up…
How Are Cymbals are Actually Made?
To make a great cymbal, there are 3 KEY stages that ultimately determine the final result.
Metal Selection
Shaping Options
Manufacturing Methods
And up next, we'll examine each of these in more detail.
Starting with…
1. Metal Selection
The 3 most popular metal alloys for cymbals are:
Brass – (copper/zinc)
B8 Bronze – (92% copper/8% zinc)
B20 Bronze – (80% copper/20% zinc)
Brass is typically used for beginner cymbals, since the metal itself is the least expensive…
But also produces the worst sound.
B8 Bronze is generally used with mid-priced cymbals as they are more expensive than brass, but less expensive than B20 bronze.
B20 Bronze is both the most expensive, and most popular alloy, as it is generally considered to have the best sound.
On occasion, you can also find cymbals made with custom blends of B8 and B20, which results in both high-end sounds, and high-end prices as well.
Up next…
2. Cymbal Shaping Options
Depending on the type of cymbal you're building…
Whether it be rides, crashes, hi-hats, or something else…
There are 5 specific shape metrics you can adjust…in order to predictably influence the sound:
Diameter – larger diameter equals longer sustain, and greater volume.
Thickness – more thickness equals higher pitch, greater potential volume, more "ping", added durability, but a slower build-up of overtones.

Bell Size

– a larger bell equals more overtones and longer sustain, but less attack.

Profile

– a greater curvature along radius of the cymbal equals higher pitch and fewer overtones.

Taper

– the more the thickness tapers off from the bell to the edge, the more the middle will sound "ride-like", and the edge will sound "crash-like".
So by mixing and matching each of these dimensions in various combinations, you can create virtually any cymbal, and any sound imaginable.
Up next…
3. Manufacturing Methods
Once it's known exactly what type of cymbal will be created, and how it should be shaped…
The next step is turning that vision into reality by actually making it.
To do that, there are two common manufacturing methods to choose from:
the cheap method
the expensive method
The cheap method is performed by cutting out the cymbal shape from large metal sheets.
The advantage of this method is that it's cheap to produce, with a more uniform sound between one cymbal and another.
The downside is that cymbals made by this method simply don't sound as good as cast cymbals, which typically offer:
a richer, more complex sound that improves with age
a character that is uniquely distinct with each individual cymbal.
They also offer more durability and volume as well.
So here's how the casting process works:
It all starts by pouring molten metal into a "cast" and allowing it to set.
The rough cymbal shape is then re-heated and re-shaped using a combination of rolling and hammering, either by hand or by machine.
Hand-hammered cymbals are usually the most expensive, as they are done individually by a master craftsman. This typically results in a richer, more complex sound, that can vary considerably from one cymbal to another.
With machine-hammered cymbals, you typically get a brighter tone, with more uniformity between each cymbal. So it's not necessarily worse…just different.
Once the hammering is complete, a process known as lathing may be done…if desired.
Lathing is performed using rotating machine to cut a uniform spiral pattern across all or part of the cymbal to create a brilliant, shiny outer surface.
NOTE: A similar process known as "pressing" may also be used, which uses a machine press to accomplish a similar result.
After lathing is complete, the cymbal is finished with a layer of clear lacquer or high-speed buffing to protect it from oxidation.
The downside of finishing is that it can dull the sound of the cymbal somewhat, although the compromise is often worthwhile for the added beauty and durability.
But not always.
Because the sharp edges created by the lathing process, and the oxidation on the unprotected surface can often add complexity and richness to the sound.
Which is why many high-end cymbals are un-lathed and un-finished over all or part of the outer surface.
Up next…
The 4 Categories of Drum Set Cymbals
As any drummer knows, drum set cymbals come in 4 categories:
H-hats
Rides
Crashes
Effects
It's time to start narrowing down the long list of potential options…to a more manageable of candidates.
So let's do that now, shall we?
The first thing to do is eliminate all "beginner" cymbals from your list.
Because the whole point of upgrading your cymbals is to get something BETTER than you currently have.
And if you only spend $60 on a new ride cymbal, it will probably be about the same as your current one, or possibly worse.
The next thing to do is to eliminate all but the top name brands. Not because they're necessarily better than smaller brands. Sometimes they aren't.
But MOST times…they ARE.
And unless you really know cymbals, and know exactly what sound you're after…
It's better to bet on cymbals that have been used time and again by legendary drummers, on countless hit records, spanning several decades.
Take particular note of the cymbals used by drummers YOU idolize, since the tone will likely align with the style of music you usually play.
As a general rule of thumb…
Jazz drummers prefer drier, darker, washier cymbal sounds, while rock drummers prefer brighter, louder cymbal sounds with a stronger attack.
Among the most popular brands, the 3 series best known for that dry jazz sound are:
Zildjian K
Sabian HHX
Meinl Byzance
And the 3 series best known for that bright rock sound are:
Zildjian A
Sabiann AAX
Paiste 2002
And one well-known series that seems to have a good mix of sounds on both sides is:
Now up next, we'll look at each type of cymbal individually, and I'll show you the most popular cymbals models in each the 7 series I just mentioned.
Hi-Hats
When comparing hi-hats, here's what you need to consider:
First there's the diameter. The 4 common sizes you typically find are:
With 13″ and 14″ being much more common than the other two.
The problem is…when you ask most drummers which they prefer, they simply give you the size of the hi-hats they own…for no other reason than it's the size they've always played.
But ask them to explain the difference between sizes, and most couldn't tell you.
So here's the answer:
Smaller hi hats are generally brighter, and more responsive to faster, trickier rhythms…especially those that require fancy footwork.
Larger hi hats on the other hand, are louder and have a nicer "washy" sound when played semi-open…which typically works well for heavier rock music.
In terms of thickness, the same general rules apply as what we covered earlier in this post…with one added detail worth mentioning:
In the semi-open position – thinner hi-hats a have a nicer "sizzly" sound, while thicker ones have a less pleasant "clangy" sound.
In the closed position – thicker hi-hats have a brighter, more articulate sound, while thinner hi-hats are darker with less projection.
So ultimately, it all comes down to a compromise. And although this subject is open to MUCH debate…
It makes sense that you could, at least in theory, get the best of both worlds using hi-hats with a thinner top and thicker bottom.
Which could explain why hi-hats in this category tend to be quite popular. The most classic example of this is:
Another popular design that many players love is hi-hat bottoms with rippled edges. The theory here is that the ripples prevent "airlock", which normally happens when opening and closing hi-hats with your foot.
The two most well-known models in this category are Zildjian Mastersounds, and Paiste Sound Edge, which you will find along with the other most popular hi-hat models I recommend in the links below:
Ride and Crash Cymbals
While I could have chose to cover rides and crashes separately…
I instead chose to cover them together.
And here's why:
The truth is…there are no set-in-stone rules saying whether a particular cymbal must be designated as a crash or a ride.
The only clear-cut difference between the two is their "intended" purposes:
Rides – are meant to play steady rhythmic patterns such as straight 8th notes for rock/pop, or swing notes for jazz/blues, while…
Crashes – are meant for single accents to punctuate key moments in the song.
And technically, any cymbal could be used for either of those purposes. Many actually are.
However…here are the physical differences you normally see between these two cymbal types:
Ride cymbals are larger (20-22″), thicker, and have a more consistent thickness (taper) from bell to edge (the bow). Ideally, this design results in distinct "pingy" notes with a stronger attack and weaker wash.
Crash cymbals are smaller (14-18″), thinner, and have a more varied taper…with the "crashiest" of all crashes being almost paper-thin on the edge, with a bell thicker than most ride cymbals. Ideally, this design results in a sound with very little stick articulation, and a lot of wash.
In between these two extremes (typically at 18-20″), there's a gray area where you'll find cymbals labelled as crash/rides…which may used for either or both purposes.
To see the most popular models in each category, check out the links below:
Ride Cymbals:
Crash Cymbals:
Splash, China and Other Effects
While they're by no means a necessary part of the drum kit…
For many players, effects cymbals can be a great way to add a distinct signature sound to their playing.
And while there are probably dozens of weird gimmicky cymbals you could potentially use…
Currently, the two most versatile designs are splash cymbals, and china cymbals.
Splash cymbals are best thought of as "baby crashes" (8-12″) that have both a faster buildup, and faster decay. In order to add strength to such a small cymbal, they typically have almost no taper, resulting in a sound consisting almost entirely of high frequency content, with very little complexity.
China cymbals on the other hand, despite having no taper as well…are known for having an extremely complex sound (due to their unique upturned edges) which is often described as "trashy". They come in a wide range of sizes, the most common being somewhere around 18″.
Here are the links to both categories:
Splash:
China:
NOTE: With chinas specifically, the Wuhan brand is well-known for making cymbals that are as good or better than any of the "big name" brands…but at around 1/3 of the cost.
So I highly recommend checking them out. Here's a link to get you started:
Up next…
Cymbal Packs?
So now that we've gone through each category of cymbals…
What you're probably wondering is:
Do I need to buy each one individually? Or can I just get them together?
Well…not only can you get them all together…
In many cases, you actually should. And here's why:
Cymbal manufacturers most likely understand better than you or I…exactly which sounds complement each other well, and which don't. Especially with their own cymbals.
As with most things in life, when you buy several items in a single pack…it requires less decision-making, and it's cheaper than buying each item individually.
So assuming you agree with this logic, here are the most popular packs in each of the cymbal series we've been covering:
---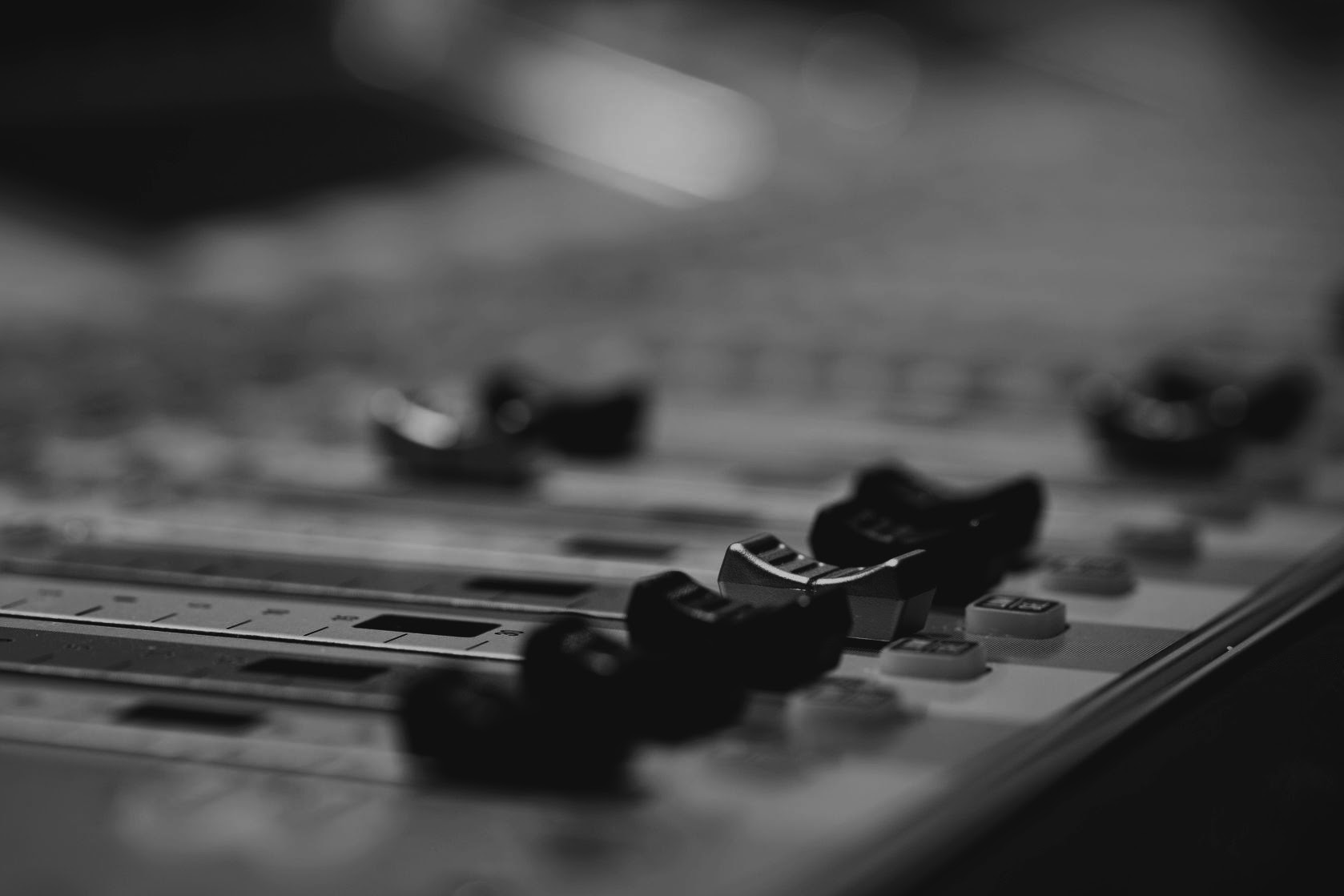 Home Recording Secrets:
The Complete 5-Chapter Blueprint to Building the Studio of Your Dreams – Faster, Cheaper, and Easier Than You Think