Browsing for guitar accessories but not quite sure what you're looking for?
Well whether you're a total beginner or you've been playing for a while now…
The list of potential toys to add to your guitar rig can seem both exciting and overwhelming at the same time.
Because quite honestly, there's a ton of stuff you can buy, and the quest never ends for that one new item that will ultimately define your sound as a guitar player.
Well in today's post, I'm going to give you a complete run-down of every possible guitar accessory, so that hopefully by the end, you will have found at least one new toy to tinker with in the coming months.
So here's what we're about to cover:
First up…
PART 1: The 4 Must-Have Guitar Accessories
Regardless of whether you play acoustic or electric guitar, or how new you are to the instrument…
The 4 things you'll need right away are:
Picks
Straps
Strings
Tuners
And up next, we'll look at each these more detail, starting with…
1. Are All Guitar Picks the Same?
While not all guitar players use picks…almost all of them do…
So until you discover otherwise, you should assume that you will as well.
And when you're first starting out, literally any pick will do just fine. There's no wrong choice.
However…as you get more advanced and your playing style gets more refined, it certainly helps to find the right pick best-suited to your playing.
To learn more about this topic, check out this post:
2. Premium vs Budget Guitar Straps
Just like with picks, guitar straps are one of those accessories that everyone needs…
With the exception of an acoustic player who always plays sitting.
But since it's highly likely that you already got one included with your guitar…
There's really no need to worry about an upgrade for quite a while.
For the most part, as long as it holds your guitar up while you play, and doesn't bother you, it's good enough.
But a good percentage of the time, you strap will bother you for one reason or another. In which case, it will be endlessly annoying, and all you think about until you find a replacement.
So for help with that now, or you're just interested to learn more about straps in general, check out this post:
3. Everything You Need to Know About Guitar Strings
Even though your guitar certainly came pre-strung, and probably tuned as well…
One of the biggest mistakes new players make is to think that this problem has been handled for the foreseeable future.
But the truth is the exact opposite.
Because ideally…learning to change your own strings (in my opinion at least) should be the very first thing new players learn to do, before even learning their first chord.
If they don't…they will continue to use the same old strings for as long as they possibly can…avoiding what they suspect they probably should do, because they simply don't know how.
Then when the strings finally break and they have no other choice…they just get a friend or guitar tech to do it for them…and the cycle begins all over again.
Until years later they wake and realize how sad it is that they STILL don't know how to string their own guitar.
On the other hand, if they when, why, and how to do it on their own, from DAY 1, all these problems can be easily avoided.
And so…if you don't know much about strings yet, here's an incredibly in-depth guide that will explain everything you could possible care to know:
4. The 7 Types of Guitar Tuners to Know
Tuning is another essential skillset that many beginner guitar players actively avoid learning…
Simply because it doesn't seem nearly as fun as just playing.
But what they don't realize is…if your guitar isn't in-tune when you play…it DEFINITELY won't be any fun at all.
So again (in my humble opinion)…it's something that newbies should learn before ever strumming their first chord.
Of course, to do that you'll obviously need a guitar tuner…so if you need help finding one, check out the following post to compare your options:
Up next…
PART 2

: The Must-Have ELECTRIC Guitar Accessories
Unlike the acoustic guitar, the electric guitar doesn't actually generate it's own sound.
So of course, you'll need some additional accessories to your rig, to actually make things work.
And the 3 most essential ones are:
Cables
Amps
Pedals
So up next, we'll discuss each of these in more detail. Starting with…
1. Do Premium Guitar Cables Actually Make a Difference?
Among the many accessories on this list…the guitar cable is the easiest purchase of them all.
Because when you're first starting out, there really is no "wrong" cable…providing it at least:
has 1/4″ TS connectors
is long enough to reach its destination
Of course, if you know absolutely nothing yet, those two conditions were probably enough to confuse you already.
And so, for help finding a good starter cable, or to just learn more about guitar cables in general, check out this post:
2. Are Guitar Amps More Important Than the Guitar?
If there's one accessory on this list to pay particularly close attention to…it's guitar amps.
Because it's arguably more important than the guitar itself.
While much of the traditional advice you read online tells you to start with a small practice amp, then upgrade later…
I would argue against that philosophy. And here's why:
No matter how great your guitar, your accessories, or even your playing….
If your amps sucks, none of that other stuff even matters. Because your sound will undoubtedly suck as well.
And if the sound of your guitar always sucks, it takes all the fun out of practicing, and makes it MUCH more likely that you will quit playing altogether.
Which is why even if you're a complete beginner, I still recommend spending a lot of time researching amps to find the absolute best one you can realistically afford.
Luckily I've got a post to help you with that as well. And here it is:
3. How to Build an Impressive Collection of Guitar Pedals
While you don't technically NEED guitar pedals right away…
Especially if you bought a really good amp, as I recommended in the previous section…
It's still a good idea to start with some anyway…because it's an easy baby step toward mimicking the sounds of your favorite guitar heroes.
Unlike the other accessories in this post, pedals are one of those items which you can never really have enough of.
Even after you've been playing for years, and have bought and sold dozens of different pedals, there will always be one more that you want, but don't yet have.
So to help you get started down this never-ending journey, I've created the following guide that explains it all:
Up next…
PART 3

: The Optional Guitar Accessories
By this point, if you've made through all the accessories we covered so far…
You should undoubtedly have everything you need to stop reading, and start playing.
But there are still a few more items to be aware of…as you will likely need them eventually in the near or distant future.
The top 4 that come to mind are:
Capos
Stands
Slides
Pickups
So let's get to them…
1. Are Capos a Necessary Guitar Accessory?
If you're just starting out with guitar, you've probably seen a capo before, but you don't quite understand exactly what it does.
The short answer is…it allows you to essentially change the position of the open strings, by clamping down on all 6 strings at any fret position.
But we're here today, not to learn how to use them, but to decide if and when we need one.
And while you don't technically NEED a capo ever, they are extremely cheap, portable, and easy-to-use. So there's no good reason you shouldn't just get one now…and simply leave it in your guitar case until the day when you need it.
For help choosing one, check out this article:
2. Do I Really Need a Guitar Stand and Why?
Since your guitar almost certainly came with a case when you bought it…you might be wondering why need a stand at all.
And it's a fair question. Because many seasoned guitar players do just fine without them.
But here's why I think as a newbie guitar player, you should DEFINITELY get one:
You see, the hardest part about learning to play guitar is simply forcing yourself to pick it up everyday and practice.
And if your guitar is packed away in a case in your closet, it's very easy to forget that it even exists.
And it's probably the most common reason people quit playing entirely. Even among those of us who have already been playing for years.
However…if it's out in your living room, sitting on its stand, staring you in the face every time you walk by…it almost feels as if it's begging to be played.
Which makes it much more likely that you will actually pick it up and play it, any time you find you have a spare moment in your day.
So for help finding a decent stand, check out this article:
3. Are Guitar Slides Worth Exploring?
Unlike every other item on this list…the guitar slide is the one accessory I actually DON'T recommend for beginners…
Because they're extremely challenging to use at first, even for advanced players.
So for beginners especially, who should be focusing on learning chords, scales, etc…playing around with a slide is just a distracting waste of time.
Unless of course slide guitar is the style you actually want to learn.
But either way, if you're still interested in learning more about this accessory, check out the following post:
4. Pickups: The Scariest of All Guitar Accessories
While it might be weird to call pickups an accessory…
Since it's a part of the electric guitar itself, and you can't really play the instrument without it…
For the sake of the post…we'll call it that. And here's why:
With any decent guitar…the included pickups work perfectly fine as they are…and in many cases, are specifically chosen to compliment that particular model of guitar.
So many players go their entire lives without ever changing pickups, or even being curious as to what a new set might do to improve their sound.
However, if the topic still happens to intrigue you for whatever reason, here's a post where you can learn more:
Now, for acoustic players, the topic of pickups deserves an entirely separate opinion.
Because unlike electric guitars which come with pickups included…the vast majority of acoustics guitar do NOT.
And therefore, if you ever plan to perform in a setting that requires amplification, its an accessory you're going to need to add on your own. To learn how its done, check out this post.
---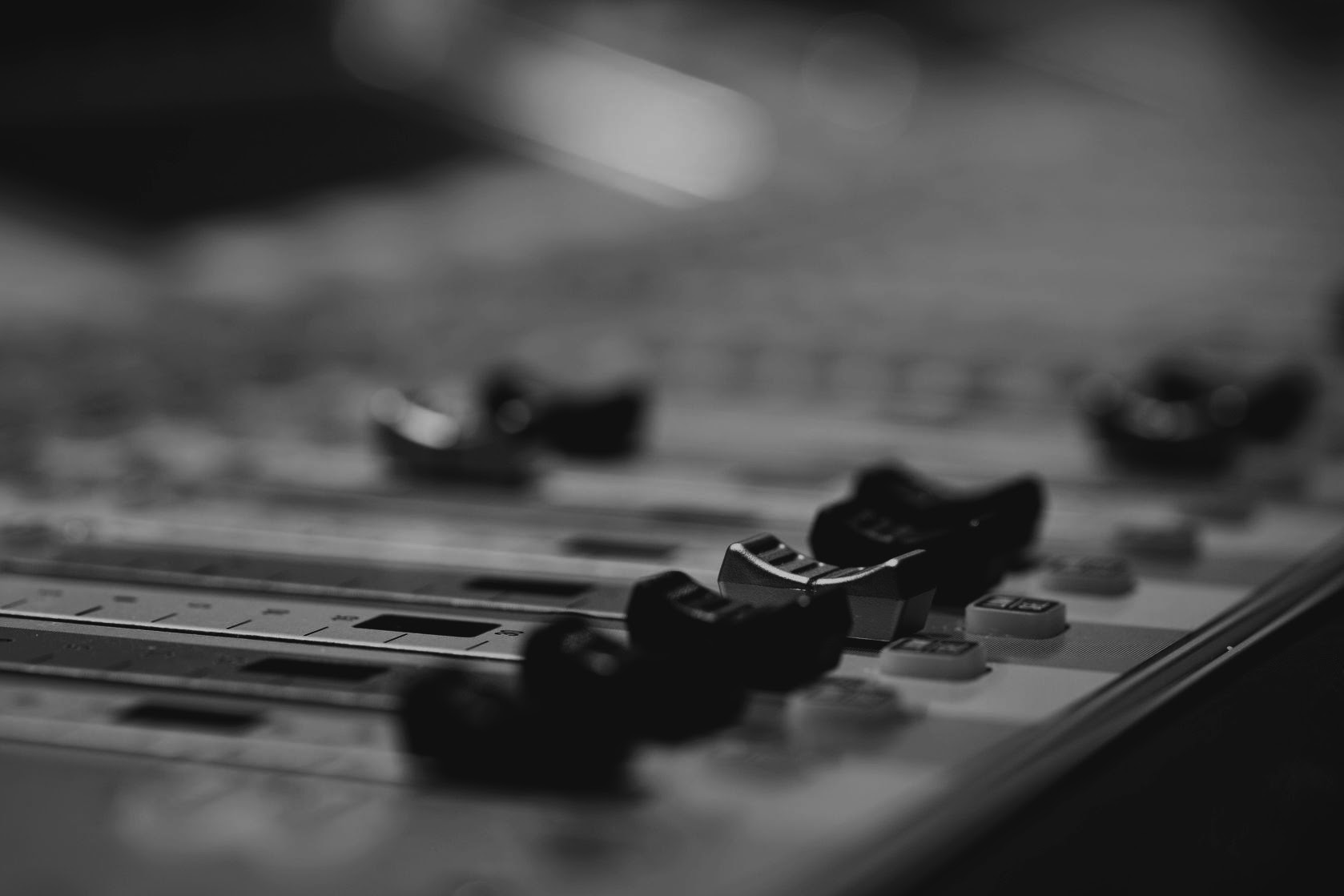 Home Recording Secrets:
The Complete 5-Chapter Blueprint to Building the Studio of Your Dreams – Faster, Cheaper, and Easier Than You Think