There comes a time in every guitarist's career when they inevitably develop a crush on the classical guitar.
Unlike the acoustic guitar, which mainly plays chords…
And the electric guitar, which mainly plays melodies/riffs…
The classical guitar somehow plays BOTH at the same time, pretty much always. Almost an entire band in a single instrument.
So whether you're making the transition, or just starting out…
In this ultimate buyer's guide, I'm going to give you a crash-course on everything you need to know when shopping for classical (and/or flamenco) guitars.
So here's what we're about to cover:
First off…
Classical vs Flamenco Guitars: How They Compare in Sound
To the untrained eye, classical and flamenco guitars can look similar enough that it's impossible to tell the difference.
And while they are similar in many ways, they also have several key differences in their sound and design.
In terms of sound:
Classical guitars – have a softer, mellower sound
Flamenco guitars – have a louder, more aggressive, more percussive sound
Which makes sense, as classical music is built around melody more so than rhythm. While flamenco music features a ton of instruments, with a lot of fast playing, and high volume.
In addition, classical pieces are often written for the guitar as a solo instrument, meaning it doesn't need to compete with a band. Flamenco on the other hand, is traditionally performed with no amplification, hence the need for a loud guitar.
Up next…
Classical vs Flamenco Guitars: The Key Design Differences
When comparing these two instruments, there are a few significant differences to be aware of:
Classical guitars have thicker bodies – which allows for a deeper sound
Flamenco guitars have lower "action" – (the distance between the strings and fingerboard) which allows for faster playing
Classical guitar tops are made of cedar – while Flamenco tops are made of spruce.
Flamenco guitars feature a golpeador – which is a plastic shield that allows for percussive rhythms without damaging the actual body
If you still aren't quite sure yet which of the two you actually want, I'd recommend going with a classical guitar as a default, since there are far more options to choose from (which we'll cover later in this post).
Common Examples of Each:
Up next…
Common Woods Used for Classical/Flamenco Guitars
With guitars of every variety, the wood plays an important part in shaping the overall tone and playability of the instrument.
So much so, that entirely separate woods are used for each individual part.
With classical and flamenco guitars, here's what you'll typically find:
For the TOP of the Guitar:
Cedar – the preferred choice for classical guitars because of its warm sound
Spruce – the preferred choice for flamenco guitars for its dynamics and projection
Basswood – is common on cheaper guitars, and doesn't sound as good as the previous options
On the SIDE of the Guitar:
Mahogany

– is said to emphasize the mids.
Rosewood – is stronger in the bass and treble, but weaker in the mids.
For the FRETBOARD and BRIDGE:
Ebony – which is a rather expensive wood, and mainly found on high-end guitars

Maple

– which is a cheaper alternative, and often painted black to mimic ebony
With FLAMENCO GUITARS specifically – the type of wood also determines the name of the guitar
Blanca

(white) – uses light colored cypress.

Negra

(black) – uses rosewood and produces more sustain.
Up next…
The 3 Most Common Styles of BRACING: Which is Best?
As you can see in the picture, guitar bracing is essentially a series of reinforcements beneath the soundboard.
But besides just providing structural support, the bracing also tames the vibrations from the strings.
Without bracing, the soundboard vibrates freely…resulting in a messy, uncontrollable sound.
To solve this problem, luthiers may use any number of different bracing patterns to produce a specific tone or sustain. According to some, its the single most defining characteristic of a guitar's sound.
The 3 most common bracing patterns are:
Ladder Bracing

– which is the oldest and simplest style, mostly used on lower-end guitars, but also preferable for an old school, bluesy sound.

Torres Fan Bracing

– which produces a richer sound with more bass, and is the most popular option today for both Classical AND Spanish guitars.

Lattice Bracing

– which was recently invented in the 1970's and mainly used on classical guitars. Many players claim it has the best sound projection of all patterns.
For a sound comparison between the oldest and newest of these 3 designs, check out this video:
Up next, we're going to look at bracing again, but this time, zoomed in closer.
Scalloped vs. Straight Bracing: What's the Difference?
When zooming in on an individual brace/strut, you'll notice 1 of 2 shapes:
Scalloped
Straight
With scalloped struts, some material is shaved away, which allows the soundboard to resonate more, for added volume.
This style of bracing is most commonly seen on flamenco guitars, which need to be as loud as possible without the aid of any amplification.
To see these differences for yourself, watch this video:
NOTE: The guitars used in this video are ordinary acoustic guitars, but the same concepts still apply.
Up next…
Choosing the Right Guitar Size for Your Body
What many people don't know (guitar players included), is that there are actually specific size designations for guitars.
The most common ones being (from large to small):
As a large-average sized adult, the choice is easy. Just go with the full-sized 4/4.
For most kids under the age of 12, guitar teachers usually recommend a 3/4. For kids under 8, go with either a 1/2 or 1/4.
And it's important to note that not only are smaller guitars more compatible with smaller bodies…
They also have softer strings, since the scale length is shorter, which once again, is ideal for kids and beginners of all sorts.
Up next…
Our Top Recommended Classical and Flamenco Guitars
At this point, we've covered pretty much everything you need to know as a beginner shopping for one of these instruments. So the only thing left to do is start comparing models.
Luckily for you, we've narrowed down the options to some of our very top picks. Which you can see below:
Flamenco Guitars:
Under $500:
Thomann Classica Flamenco 1F – (Thomann)
Gewa Pro Arte Flamenco – (Thomann)
Yamaha CG172SF – (Amazon)
$500 – $1000
Above $1000
Classical Guitar:
Under $500
$500 – $1000
Above $1000
Up next…
A Classical Guitar Design Perfect for Silent Practice
As every musician knows, one of the biggest obstacles to regular practice sessions is…noise.
So to solve the problem for this particular instrument, Yamaha created the SLG Series.
In addition to it's near silent acoustic sound, it also features many other useful practice features as well, including:
saddle piezzo pickups – for headphone amplification
Built-in effects – including chorus and reverb.
AUX input – for playing with backing tracks, for example.
Phone input – to plug your headphones in.
Check it out – (Amazon/Thomann)
One caveat with this model though: because it has no body, for flamenco styles, there's no way to play "golpes", which are the distinctive rhythms played by hitting the soundboard with your fingernails and hand. So keep that in mind.
Check out this video to get a better idea of how it sounds:
Up next…
A Nylon String Guitar With a Preamp for Live Performing
For over a decade now, Godin's Multiac series have been praised by many guitarists as a major breakthrough in nylon string guitars.
As the first nylon-string guitars featuring an onboard preamp similar what you'd see with steel-string acoustic-electric models…
These "hybrid" guitars are designed, mainly for performing…
And more specifically (as you'll from its price tag)…performing at the professional level.
Anyway, if you're interested, here are the available models:
To get a better idea of what they can do, check out this video below:
Next up…
All About Nylon Strings for Classical Guitars
Although you'll find everything you need to know about strings in this article…
There are three things you need to know about classical guitar strings:
Tension
Material
Restringing
So let's dig a bit deeper, starting with tension.
When making the transition from steel to nylon string guitars…
Many players incorrectly assume that the strings themselves are a trivial part of the transition…which is untrue.
Because unlike electric guitars, which are measured by gauge…nylon strings are instead measured by tension.
So here's what you need to know:
Low-Tension Strings

– have a longer sustain, lower volume, and a warmer sound.

High-Tension Strings

– have a shorter sustain, higher volume, with a brighter sound.

Medium/Normal Strings

– are good in-between choice for beginners.
On the other hand, high-tension strings are the common choice of advanced players, because of its quicker response, which allows for faster playing.
Let's now take a look at materials.
Here's where things get more tricky: when buying electric guitar strings for example, material is generally consistent all throughout the string set.
Well, that is not the case for classical guitar strings: the 3 bass strings are always metal-wounded nylon and the 3 treble strings are (almost) always pure nylon.
Why? Well if the 3 bass strings were made of nylon only, they'd have to be much thicker, to the point where they'd be impossible to play.
And so metal winding is used to add density to the strings, without sacrificing playability.
For the treble strings, you get pure nylon in 99% of string-sets or titanium in some models, which delivers a brighter sound and "increased resonance" according to D'Addario.
As for the coating, you'll find a variety of materials, all the way from carbon to nickel.
Up next…
Recommended Classical/Flamenco Guitar String Sets
If you're looking for some strings right now, here's what I recommend, ordered by tension:
Low Tension
Medium Tension
High Tension
And finally, let's take a quick look at restringing your classical or flamenco guitar.
Contrary to acoustic guitars, classical/flamenco guitars don't use ball-end strings, meaning you have to tie a know yourself to keep the string in place.
Of course there is technique to get the hang of and the first time you do it you'll probably mess it up, which is why I found a great video showing you ho to do it…
But in a much larger scale, so it's clearer.
Check it out:
---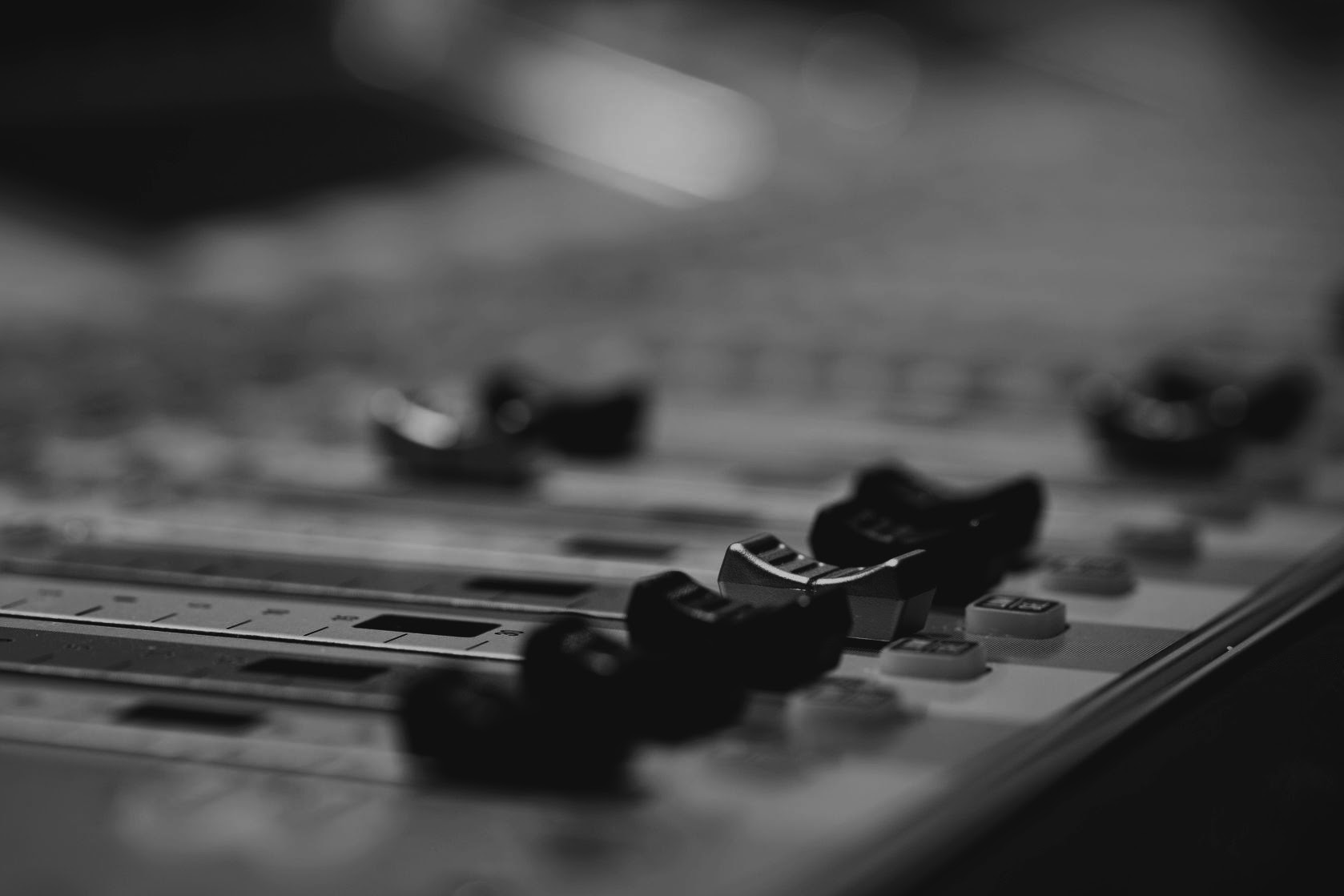 Home Recording Secrets:
The Complete 5-Chapter Blueprint to Building the Studio of Your Dreams – Faster, Cheaper, and Easier Than You Think