As an electric guitar player, the right (or wrong) collection of guitar pedals can make or break your sound.
The only problem is, with the dozens of effects, and hundreds of options to choose from, where do you even start?
Typically it can take several years, just to assemble a decent pedalboard worth of effects.
So for today, I'm going to help you shortcut all those years of frustration and wasted purchases – so that by the end of this post, you can (if you want) compile an epic effects chain in just a single afternoon.
So here we go…
How the Top Picks are Chosen
Ever read through forum threads on effects pedals?
If so, then you've already seen the endless debates that lead to no real conclusions.
Which makes sense, as "what's good" is extremely subjective and open to interpretation
So to avoid these arguments, the guitar pedals in this post have been chosen purely by reputation.
Meaning 2 factors specifically:
Historical Relevance – how long they have been popular, and how much influence they have had in popular music.
Current Popularity – how much they're being mentioned online, and how well they've sold in recent years.
As you'll notice, I've elected NOT to include sound samples for each pedal. Reason being: The sound you hear in these recordings is too highly dependent on factors OTHER than just the pedal itself.
That includes:
the player
the other effects in the signal chain
the settings of the pedal
the amp
the recording quality
Having said that, it doesn't hurt to give them a listen anyway as long as you keep things in perspective.
Now let's get started with the first category:
1. Tuner Guitar Pedals
Regardless of your style, the #1 step after picking up your guitar is always: getting in tune.
And while there are MANY other ways to do that – if you're going to use a pedalboard anyway, a tuner pedal is the obvious choice.
So here's how my top picks compare according to your priorities:
Best in Price – go with the Vivex Tuner Pedal .
Ease-of-Use – go with the Korg Pitchblack, as it has very few settings to fiddle with, and is basically plug-n-play. (Available in 3 sizes below).
Reputation – go with the Boss TU-3. Like most of the Boss pedals in this article, it's a long-time industry-standard, and used by of the top musicians in the world.
And finally, if cutting-edge technology is what you love, check out the TC Electronic Polytune 3, as it has two unique features worth mentioning:
Polyphony Technology – meaning it allows you to tune all your strings at once.
Strobe Technology – which is by far the most accurate of all tuning methods.
Here are the links to each pedal:
Up next…
2. Wah Guitar Pedals
If you play Blues, Rock, Funk (or that creepy 70's porn music) – a good wah pedal is definitely next on your priorities list.
If that include you, here's what I recommend:
The Original Dunlop Crybaby is by far the most popular pedal on the market, so it's a great default choice to start with.
The slightly less popular option, yet still very much a tried-n-true classic, is the Vox V847A.
For something with more tonal variations, the Dunlop 535Q is the obvious choice.
And finally among the many custom crybaby variations made for famous players, the Dimebag Crybaby is easily the most popular of all.
Check them out:
Up next…
3. Compressor Guitar Pedals
Despite its LARGE dynamic range, electric guitars just always sound way better at a consistent volume.
Which is why – possibly more than any pedal on this list, a compressor is an absolute must-have, no matter what type of music you play.
Now, if you've ever spent time around recording studio geeks – you might already know that compression is quite complex and difficult to use intelligently.
Luckily though, most pedal makers understand this, and have found various ways to make their pedals more user-friendly to average joes.
Of the 4 on this list, the easiest to use is the MXR M102, as it only has two knobs:
sensitivity
output
So you really can't mess up the settings with this one. Which is probably why it also seems to be the most popular compressor pedal, period.
The Other Options:
Maximum Control – the

Boss CS-3

, an industry standard, with controls closely resembling a "standard" compressor.
Best Price – the

Behringer CS400

.
Most Transparent Sound – the

Xotic SP Compressor

, which also features numerous advanced tonal options.
The Xotic SP also includes the "blend" knob which controls the ratio of dry to compressed singles, giving you the compressed effect, without killing the original dynamics.
Here are the links to each pedal:
Up next…
4. Overdrive/Distortion Pedals
As the most popular category of guitar pedal (by far), distortion pedals probably outnumber everything else combined by at least 3x.
Because ever since back in the days of Hendrix – every guitar has been on an endless search for the ultimate distortion tone (good distortion can be tough to define).
It's probably the most OVER-used effect as well…but that's a topic for another post.
For now, let's just help you find one that you'll love.
It makes sense (to me at least) to stick with the classics…the ones that have been the most influential over the decades, and can be heard on the most classic albums by our favorite guitar heroes.
So here they are:
Up next…
5. EQ Pedals
While not technically a true "effect", EQ is arguably even more important…
Since it's the tool you use when everything else just doesn't sound "quite right".
However, as a newbie, they're extremely difficult to use effectively, so I really only recommend getting on if you have at least some degree of live sound engineering or home recording experience.
Some players argue that you don't even need one at all, since the same controls are likely already on your amp (and I wouldn't disagree).
However, if EQ pedal makes sense for you currently, here are the most popular ones I'd recommend:
Up next…
6. Harmonizing Guitar Pedals
Harmonizing pedals, AKA octave pedals, AKA polyphonic pedals…are easily the most dramatic of all pedal effects.
They can easily alter your guitar sound to the point where it's unrecognizable as a guitar.
Which simply means: It's not for everyone. Not for most actually.
On the other hand, if you're the adventerous type, octave pedals really can create some mind-blowing spacey effects, with a bit of patience and experimenting.
Among the top pedals, here are the ones I recommend:
Simplest Option

– the Boss OC-5 which allows you to produce doubled notes, 1 or 2 octaves down.

Most Popular

– the POG 2, controls for both 1 or 2 octaves up and 1 or 2 octaves down, plus a variety of tone-shaping (there's the simpler Micro POG) as well.

Semitone Control

– the Digitech The Drop which allows you to detune one semitone at a time all the way down to a full octave.
Here are the links:
Up next…
7. Tremolo Pedals
Since the earliest days of the electric guitar – the terms "tremolo" and "vibrato" have been used interchangeably.
Which sucks because players get them confused all the time.
Classic example: the tremolo bar on guitar, which actually creates a vibrato effect.
So let's clear things up:
Tremolo – is a oscillation in VOLUME.
Vibrato – is a oscillation in PITCH.
Got it? Then let's continue…
For the most part, tremolo pedals all have the same basic functions – with speed and depth controls to adjust the volume modulation – plus a tone control for texture.
Among the most top models, here are the ones I suggest you check out:
Up next…
8. Chorus, Flanger, and Phaser Pedals
While not quite the same, Chorus, Flanger, and Phaser pedals are often lumped together in the same category…
Since the sonic effects you get can feel somewhat similar.
As some of the more DRAMATIC guitar effects – they're not for everyone. And absolutely not essential for every rig.
Some hate them, some love them. If you're among the latter, here are the most popular options in each category:
Chorus
Flanger
Phaser
Up next…
9. Volume Pedals
As a newbie, you might assume (incorrectly) that volume pedals are used to adjust volume.
And yes that's true, but they can do so much more as well.
The great for "swell effects" and you can even use them to manually create tremolo effects.
So what makes a good volume pedal? Two things:
Smooth Feel – for maximum fine-tune control as you play
Transparency – to minimally color the existing sound.
Ane one pedal in particular that is the overwhelming favorite: the Ernie Ball VP Jr. As a default option, it's your safest bet.
For a larger footprint, checkt out the Boss FV-500H, and for a smaller one, check out the Dunlop DVP4.
Finally, for the absolute top of the line option, there's Lehle, a German-made company that many in the guitar community say – makes the best pedals money can buy. No suprise that they're the most expensive as well.
Here are the links:
Up next…
10. Echo Pedals
In the category of "echo effects", there are two close siblings which you're surely familiar with:
Delay
Reverb
Both create repeating and decaying copies of the original signal, but here's how they differ:
Delay – produces 2, 3, or 4 distinct separate echoes.
Reverb – produces a wash of 100's of echoes that mix to create a blurred ambient effect.
As you might guess, good reverb requires some mighty processing power, and there are few pedals that can compete with multi-thousand dollar rack units used in recording studios and high-end guitar rigs (actually there's none).
For this reason, delay is a much more popular effect in pedal form than reverb. But since we're already here, let's cover both now anyway.
Delay Pedals
Tried n True Classic – the Boss DD-8 – (Amazon/Thomann) featuring an analog setting, a modulation delay, and a super cool reverse delay that you really have to hear for yourself to comprehend.

Multi-Effects

– the EHX Deluxe Memory Boy – (Thomann) which combines delay, vibrato, and chorus in one for a single one-of-a-kind effect.
Reverb Pedals
Standard Option

– the TC Hall of Fame Reverb 2 – (Amazon/Thomann) the next generation in reverb pedals, and quite possibly the only pedal in its class.
Up next…
11. Noise Gate Guitar Pedals
So here's the honest truth about noise gates:
Many players argue that they're both unnecessary, and ineffective (both valid points). Now here's why:
Noise gates work by automatically lowering the volume during the time when no notes are being played – when the noise is most noticeable.
But once you play something, the noise comes right back.
In some cases, this can improve things, but in other cases, it makes the noise seem even more noticeable than before.
That's the argument against them. Yet despite all the haters, there are just as many who absolutely love them and swear by them.
If you're one of those people, or at, check out the 4 most popular models which I've listed below.
I won't comment on any of them, as they mostly all work in the basic same manner. So I suggest going through a few user reviews before making your final decision.
Here they are :
And finally…
Best Guitar Pedalboards
Ok we're almost done!
Now that your new pedals ordered and on the way, there's still the matter of your pedalboard.
And don't underestimate this part because it's actually really important. Not so much for sound, but for convenience and ease-of-use.
So let's look at some options, shall we?
Simplest Option

– the

Gator GPT

– which holds 4-6 pedals, but DOES NOT after any power bus or effects sends.

Better Options

– the

Behringer PB1000

, or the

Boss BCB90

, which have a power bus, effects send, and more.

Possible Best Option

– the

Gator GPT

, which actually comes in 4 different versions, from extremely simple, to fully loaded.

Versatile New Design

– the Holeyboard 123 with a patented new design that includes holes and zip ties to keep pedals in place, along with a unique "second floor" for added space.
Here are the links:
---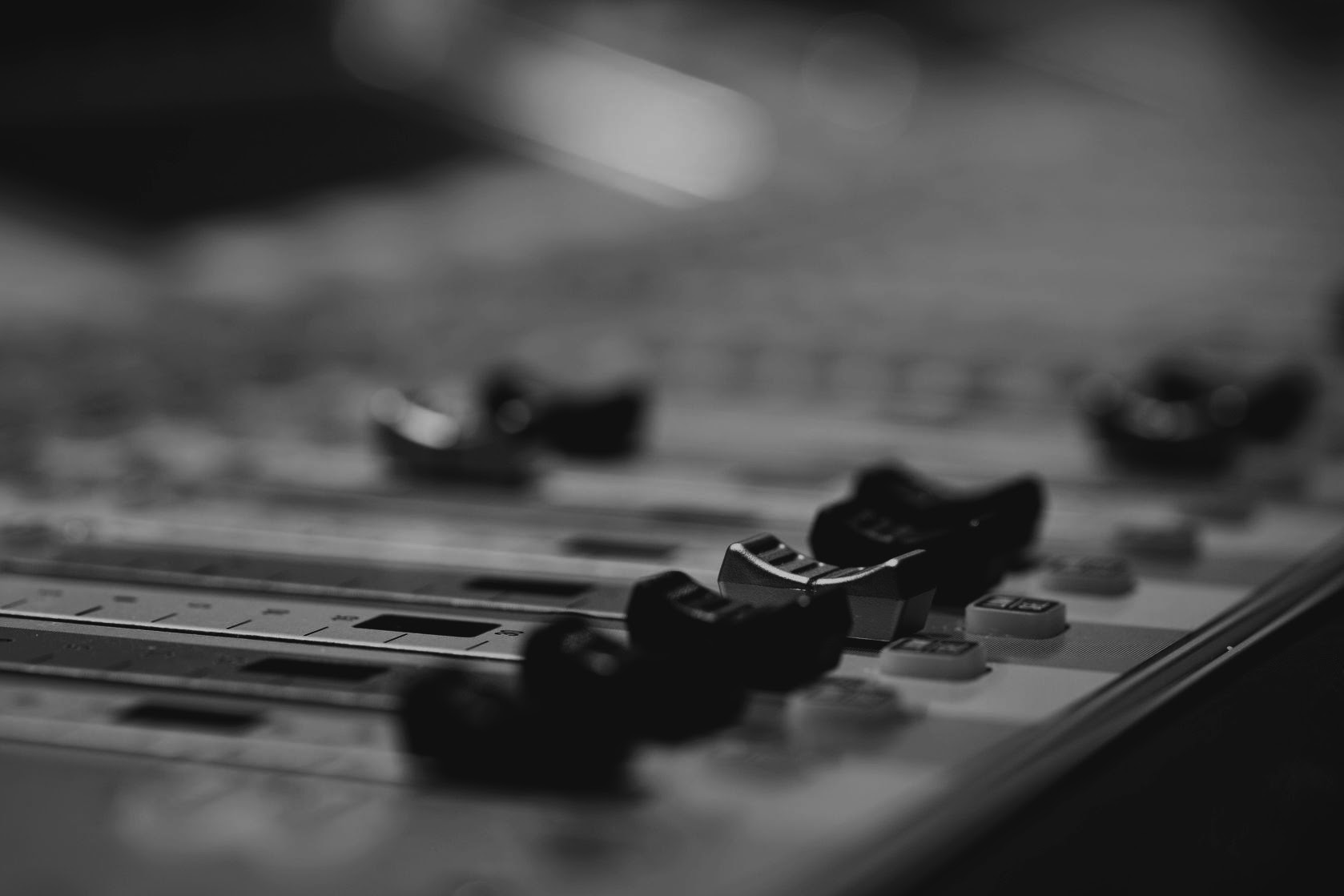 Home Recording Secrets:
The Complete 5-Chapter Blueprint to Building the Studio of Your Dreams – Faster, Cheaper, and Easier Than You Think