It's easy to underestimate the importance of a good guitar strap.
Because since it doesn't affect your sound, it can't be that important, can it?
But the truth is: it's extremely important in the long run.
You won't really notice them if they do their job well, but if the don't, you notice them a lot.
And they're a constant distraction from your playing.
So to help you avoid these problems in the future, for today's ultimate guide, I'm going to show you everything you need to know about the guitar strap, and give you several great options to choose from.
So here we go…
Acoustic

vs

Electric

vs

Bass

Guitar Straps
You may or may not know this yet, but each of these instruments come with their own types guitar straps.
And while could use a bass strap on an acoustic if you wanted to…
You'll generally find that strap models work best with their intended instruments.
Bass guitar straps tend to be longer, bulkier, and more expensive, but also offer more support for a heavier instrument.
The biggest difference between acoustic and electric models is their method of attachment.
For electric guitars

– there will almost always be two strap buttons on the body, so attachment is easy.
For acoustic guitars – most will only have one strap on the bottom of the body. So you'll need to attach the other side of the strap to the headstock using a string.
If you don't know how to do this yet, check out this video:
The problem here is that many acoustic guitar players (including myself) find it uncomfortable to play this way.
The strap doesn't balance very well, and sorta gets in the way of your playing.
So the solution is add a second strap button to the base of the neck. But doing so requires a bit of "guitar surgery".
To find out how it's done, watch this video:
Once this is done, a standard electric guitar strap will be the ideal choice for your new custom acoustic.
Moving on…
The 4 KEY Guitar Strap Features
There are 4 key features to look for when choosing between strap models:
Length
Width
Locking Mechanism
Material
First up…
1. How LONG Should Your Guitar Strap Be?
Standard straps lengths are adjustable between 40-60 inches or so, which is a suitable range for almost anyone.
However, if you:
play bass
are exceptionally tall
like your guitar to hang low
Choose an extra long strap, which typically extends up to 70″ or more.
2. How WIDE Should Your Guitar Strap Be?
Guitar straps widths typically range from:
2″ on the thin side
to 4″ on the thick side.
As a rule of thumb, thicker straps are designed to:
support heavier instruments
offer added comfort for extended play
…and as a result, are usually more expensive as well.
However…thicker doesn't ALWAYS mean better, as many players with lighter instruments find thick straps to be unnecessarily bulky, and actually LESS comfortable to wear than something thinner.
3. Locking Mechanism
The problem some players have with the standard leather loops that connect to the guitar is…
They CAN have a tendency to slip off sometimes, based on numerous factors such as:
the movement of the player on-stage
the weight of instrument
the wear n tear on the strap end itself
Which is why many players will only use straps made with custom locking mechanisms such as:
strap locks
clip locks
…which make it virtually impossible for the guitar and strap to separate accidentally. On the other hand…many other players find such gimmicks to be totally unnecessary.
4. Strap Material
This is likely the most important detail of all, as it's the biggest determining factor in:
Comfort
Performance
Durability
and of course…Price.
The 4 most commonly used materials for guitar straps are:
Nylon
Cotton
Leather
Neoprene/memory foam
None of these are necessarily better or worse than the others. It's just a matter of preference.
Nylon and cotton are typically used on lighter straps for acoustic and electric guitars.
While leather and neoprene are more commonly used for heavier bass straps.
Up next…
How Much Do Guitar Straps Typically Cost?
After endless market research, I found that there are 3 price ranges to consider:
Budget straps – under $30
Midrange straps – under $30-$70
Premium straps – $70+
Of course, these numbers are just general guidelines…but as you'll see, they're quite accurate.
So up first…
1. Budget Guitar Straps (under $30)
These straps are typically made of either nylon or cotton, with cheap leather ends.
A common complaint with these straps is that they're uncomfortable to wear for extended periods, and have a tendency to dig into your shoulder.
Another common complaint is…if you move around a lot when you play, it's possible that the strap could slip off, causing your guitar to fall to the ground.
But despite what haters may argue…as long as you aren't playing a heavy instrument such as bass…an 8 dollar strap can last you years without any problems.
In the links below, there's the Ernie Ball Polypro, and Dunlop D-38, which feature a typical nylon strap with leather ends. These are probably the two best-selling guitar straps on the market.
There's also the Fender Vintage Tweed, which has a cotton strap and a unique vintage style.
And finally, there's the pricier DiMarzio Cliplock, which replaces the standard strap button entirely with a clip-locking mechanism that is easy to detach and reattach, and arguably safer for the instrument.
Personally, I believe that for the price, the DiMarzio Cliplock is among the best straps you can buy…period.
Up next…
2. Midrange Guitar Straps ($30-$70)
For MOST of you reading this article, I'd argue that this price range is exactly where you should be shopping.
Straps in this range:
offer more comfort
last longer
look cooler
keep your guitar safer
And while none of these are "must-have" benefits on their own…together, they make a pretty strong argument as to why it makes sense to spend the extra money.
Now here are the specific straps I recommend:
Fender Artisan – (Amazon/Sweetwater) – a simple no-frills strap, made entirely out of fine leather.
DiMarzio Custom Italian – (Amazon/Sweetwater) – which is similar, but adds a cool nickel-plated buckle.
Mono M80 Betty – (Amazon/Sweetwater/Thomann) – which is clearly less stylish than the previous two…but much more comfortable, as it features neoprene and memory foam, which are two materials normally only used on more expensive straps.
I'd say this last one is my top recommendation in this entire post.
Up next…
3. Premium Guitar Straps ($70+)
With guitar straps in this price range, you don't have to choose between comfort and style…because you'll usually get both.
Not only do they look great… they're extremely comfortable as well.
For bass players especially, these straps can have the effect of making the instrument feel lighter than it is.
As you'll notice, every option listed below is a Gibson, simply because they make the best high-end straps period.
The Modern Vintage, Fatboy, and Edge are all similar variations of the same basic design…combining fine leather with a super thick memory foam shoulder pad.
And then there's the Gibson Switchblade, which is the most expensive of the 4, but adds a quick release mechanism which the other 3 don't have.
And since it combines virtually every desirable feature into one beautiful strap, there's no doubt that it's the very best strap on this entire list.
Now here are the links:
What about expensive boutique straps?
One the very high-end, you can find custom boutique guitar straps costing $300-$400+.
But once you get above the $100 price range, any added cost is basically going towards someone's artwork, and not the actual comfort and performance of the strap itself.
Which is fine if that's what you want, as long as you know that 's what you're paying for.
And if that is in fact what you want, I'd recommend trying these out in an actual store rather than buying them online, because there's a good chance they won't be entirely what you're expecting.
That's it for this post. Hope you found it useful.
---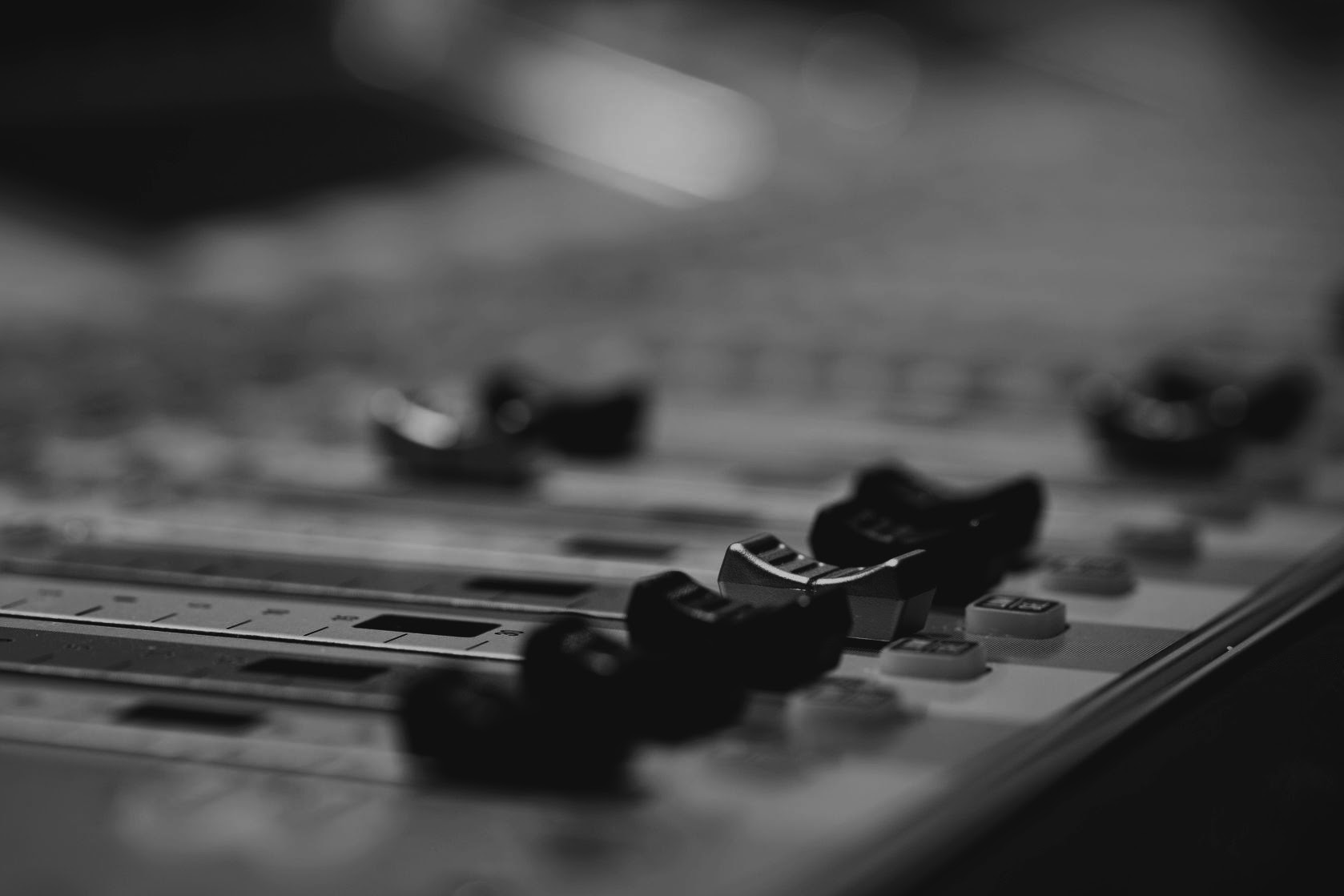 Home Recording Secrets:
The Complete 5-Chapter Blueprint to Building the Studio of Your Dreams – Faster, Cheaper, and Easier Than You Think