As a musician, your first time hearing about electric ukuleles is a moment of instant fascination.
An electric guitar and a ukulele in one? Well I definitely gotta get me one of those!
And if you're here reading this article now, then I can guarantee we're on the same page.
Of course, you still need to find one to buy…
So to help you along through the process, in this ultimate guide, I'm going to show you my list of the top electric ukuleles on the market today.
So here's what we're about to cover:
1. A Remake of the Most Iconic FENDER Classics
Made by Fender themselves, the Fender Fullerton is a lineup of electric ukuleles modeled after their 3 most iconic electric guitar designs:
The Stratocaster
The Telecaster
The Jazzmaster
And while they aren't super cheap compared to some of the later fender knock-offs which I'll show you in a bit…
They're still pretty cheap compared to some of the boutique models I cover at the end of this post.
So it makes a great default option for anyone looking to try the instrument, without having to do a ton of research in the process.
Here are the links:
Up next…
2. An Electric Ukulele Remake of the Legendary Les Paul
Known by the world as the "other" legendary name in electric guitar manufacturing…
It's no surprise that Epiphone has their own unique take on this instrument was well.
Also in the category of "electro-acoustic" ukuleles, the Epiphone Les Paul – (Amazon/Sweetwater/Thomann) shows many similarities to the Fender Fullerton.
It's a hollow-body w/ piezo pickup that sounds mediocre when unplugged, but much better when amped.
One nice thing this Les Paul has that the Fender does NOT is…strap buttons!
For all you "non-ukulele" players who need a strap, this feature is definitely worth noting.
Check it out:
Up next…
3. Two High-End Classic "Knock-Offs"
Founded in Slovenia in 2010, the Flight Company for some reason, began manufacturing ukuleles all the way in Eastern Europe.
Quite surprisingly, they quickly saw success, and today, are among the top names in the market.
Now as it turns out, most musicians seem to want their electric ukuleles to resemble one of the classics…
So Flight offers their Rock Series, with two models:
As you can see, they're significantly more expensive than the Fender and Epiphone models we covered earlier. But what you get in return is as close as you'll get to a "real electric guitar".
So as always, you get what you pay for.
Up next…
4. An Electric Ukulele With An Entirely Original Design
As the first and only traditional ukulele manufacturer on this list…
The Mahalo Ukulele Company has a certain amount of authority in the ukulele community compared to the other brands we've seen thus far.
And according to most reviews, they make a pretty awesome electric ukulele as well.
Among their most popular current models is the concert-sized Mahalo EUK-200 – (Amazon).
Notable features include:
active preamp w/ 9V battery
headphone jack
mp3/smartphone aux input
These 3 features combined allow you to practice along with your favorite songs while listening quietly on headphones.
And the knobs on the body allow you to blend the live sound with the backing track for a perfect mix.
Check out the video below to see it in action:
Up next…
5. A Remake of a Classic "Metal" Guitar
While Ibanez is the last brand you think about when shopping for a ukulele…
You have to admit it, one glance at this ukulele has you thinking: "Wow!"
Modeled after the iconic iceman guitar, played by the likes of Paul Stanley and Tom Petty, the Ibanez Iceman – (Amazon/Sweetwater) is undoubtedly the biggest contrast of designs that we've seen thus far.
It's most notable features include:
Ibanez preamp – with built-in tuner and 2 band EQ
Ibanez under-saddle pickup
All solid wood – Okoume, Spruce and Purpleheart woods
And while you assume that the sound of this thing wouldn't be all that great…according to countless online reviews, it's tone is actually quite impressive.
Up next…
The Best High-End Electric Ukulele Options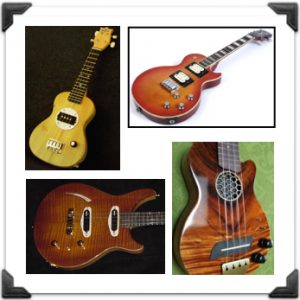 Since the vast majority of musicians see electric ukuleles as a novelty rather than serious instrument…
Very rarely will you find someone willing to spend more than a few hundred dollars.
For this reason, the very high-end of electric ukuleles are not carried by Amazon and musical instrument superstores…
And instead, are only available through a few relatively unknown boutique manufacturers.
There are 2 two notworthy brands however, that are available through Thomann. They are:
Risa

– which many people say is the best brand of stock ukuleles…period.

Ziegenspeck

– which is a one-man company in German which makes highly sought-after handmade ukuleles
If you want the best of the best, these are the top 3 brands I suggest:
Blue Star Guitar Company – specializing in pineapple-shaped, and custom-designed ukuleles, check them out if you want an affordable, one-of-a-kind instrument.
Mann – one of the priciest brands on this list, check these guys out if want to see what a $1000-$2000 electric ukulele looks like.
Ukelation – so unique, it's in a category all it's own, the Ukelation is actually an all-in-one electric setup, with an amplifier and effects-chain built right into the body!!! Of course, prices for this instrument start at $2500 and go all the way up to $4000 for a custom-built design.
Because the Ukelation is so incredibly unique, I want to show you this quick video explaining how it works:
The Ideal Mini Amps for Electric Ukulele Practice
Ideally, to get the best possible sound from an electric ukulele…
Your best bet is to use a full-sized amp (or PA) that you already own.
Since a ukulele's pitch range falls entirely within that of a guitar's, virtually any standard guitar amp will work.
However, if for YOU…the main of appeal of the electric ukulele is portability…
It only makes sense to buy an amp that's just as portable as the instrument itself.
So in that case, here are some popular options to check out:
---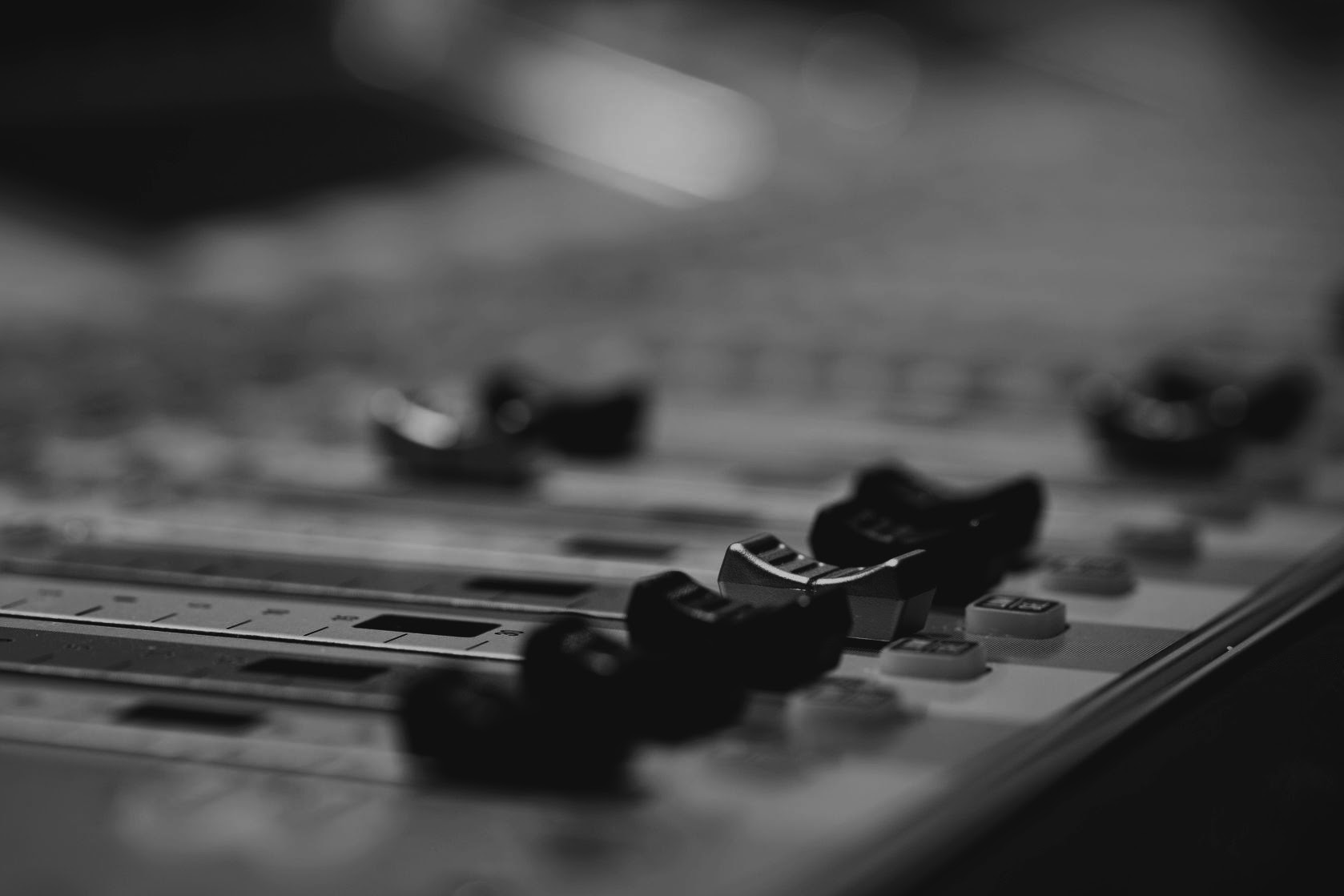 Home Recording Secrets:
The Complete 5-Chapter Blueprint to Building the Studio of Your Dreams – Faster, Cheaper, and Easier Than You Think