If you're shopping for banjos, but not quite sure where to start, or how to know the difference between one model and the next…
You've come to the right place.
Because in this ultimate guide, you're going to get a crash-course in everything you need to know when first getting started with this instrument.
So here's what we're about to cover:
Resonator vs Open-Back: Which is Better?
The two banjo designs you'll commonly find are:
Open-back – which was the original banjo design
Resonators – which have an added sound box enclosure
Open back banjos typically have a softer, mellower tone, with much of its sound projecting from the rear.
Resonator banjos on the other hand, have are both louder and fuller sound…although not necessarily better.
Simply because, the classic open-back sound is so strongly tied to the old-time styles, that resonators, although more technically sound, are typically only preferred in the more modern styles of music.
To hear the differences for yourself, check out this video:
Up next…
The Original 5-String Banjos of Bluegrass and Folk
Originally an instrument invented solely for American bluegrass and folk music…
The first banjos were not only open back, but also a 5 string.
If you look closely at the image, you can see that these banjos have 4 strings on the headstock, with an additional drone string mounted on the 5th fret of the neck.
Starting from this drone string, the standard tuning of the instrument is:
As you can see, these notes form a G major chord, hence the name: Open G tuning.
Among the top 5-string banjos on the market, here are the ones I recommend:
UNDER $400:
ABOVE $400:
Up next…
The Modern 4-String Banjos of the Jazz Era
In the late 19th Century during the emergence of the Jazz Era, players realized that the banjo was somehow able to cut through the volume of the band…
At a time when amplification did not yet exist.
The only problem was, in this style of music, the 5th string was only getting in the way, so players chose to remove it.
And as a result, the 44string banjo was born.
Ultimately, the instrument evolved into a variation known as plectrum banjos, which is basically the same as the original 5-strings, minus the extra string.
Today, they are primarily meant to be strummed with a pick, and commonly serve as the rhythmic foundation in Dixieland Jazz.
If this is the style of banjo you're looking for, here are some models I recommend:
Rover (open back) – (Amazon)

Gold Tone Criple Creek (resonator)

– (Amazon)
Gold Tone Special (resonator) – (Amazon)
Up next…
Irish Tenor Banjos: The Evolution of an American Instrument
Named after the tenor mandola, Irish Tenor Banjos eventually evolved from the American instruments we've covered so far…
And became a staple in traditional Irish music, mainly being used for melodic picking alongside instruments such as the fiddle and accordion.
The biggest distinction between this, and previous versions we've covered, is that the Irish Tenor Banjo used the standard mandola (and viola) tuning of:
It's also commonly played with alternate tunings, the 2 most common being:
G D A E

– aka Irish Tenor Tuning, which is the same as that of the violin, and the most common in traditional Irish music.

D, G, B, E

– aka Chicago tuning, which is the same as the top 4 strings of the guitar.
It also exists in 2 sizes:
17 frets

– which is the same as the mandolin and violin

19 frets

– which allows for the strings to have more tension and a lighter gauge
If this is the style of banjo you're looking for, here are some models I recommend:
Under $500:
Above $500:
Rover tenor 19 frets (resonator) – (Amazon)
Up next…
3 Common Banjo Variations to Possibly Explore
Now that we've covered all the standard banjo variations…
I'd like to take a quick moment to introduce you to 3 newer variations, which have not yet made it to the mainstream:
Acoustic-Electric Banjos
Electric Banjos
Hybrid Guitar/Ukulele Banjos
So let's take closer look at each of these now. Starting first with…
Acoustic-Electric Banjos – For More Volume
While the banjo is commonly known as a "traditional instrument" for "traditional music"…
These days, as the need for amplification becomes increasingly standard, so too is the need for a louder banjo.
And so, much like acoustic-electric guitars, we now have acoustic-electric banjos as well.
If that's what you need, here are some options:
Vangoa A/E Banjo

(resonator)

– (Amazon)
Ortega Raven Series – (Amazon)
Dearing Goodtime (open back) – (Thomann)
Up next…
Electric Banjos – for Unlimited Tone Shaping
Clearly modeled after electric guitars, electric banjos offer the primary advantage of allowing you to shape your tone in an almost unlimited number of ways.
But unlike electric guitars though, these banjos can actually be played acoustically as well, with a surprisingly good sound.
To hear one in action, check out this video:
If you liked what you heard, here are some models I recommend:
Up next…
Hybrid Banjos – for Guitar and Ukulele Players
FUN FACT: There actually was a 6 string version of the original 5 string banjos from way back in the day…which added an extra bass string beneath the drone string.
However, that banjo style is long gone, and today's 6-string banjo as are exactly what you might expect: a guitar, that sounds like a banjo.
Often referred to with stupid names like banjitar, ganjos or guitjos…banjo purists often disregard and even despise 6 strings banjos, which they consider not to be real banjos.
Yet at the same time, guitar players seem to love them, so try not to be discouraged by the haters.
So If you're a guitar player looking for an easy transition, here are some models I recommend:
And for all you ukulele players, here are some models of Banjoleles as well:
To hear what they sound like check out this video:
Up next…
Banjo Heads: What You Need to Know
It's a common concern among banjo beginners to wonder:
What exactly do I need to know about maintaining the head?
Well first off, unlike drum heads, which wear out frequently, banjo heads last almost forever…
And even when they wear out, many players choose not to replace them because they like the sound they produce.
Some players even put their old banjo head on a brand new banjo, because they like its sound so much.
And it's not uncommon for a single head to see 60 years or more of active play.
The only real issue you'll have to manage, is making sure your head is correctly tightened.
This best way to gauge this, is to look at whether the head forms a flat surface, or a valley. In a valley, your head is definitely too loose, and needs tightening.
Regarding how tight…there's no set-in-stone rule. Some sources recommend you actually tune your head to a certain pitch, while other say you should just tune it until you like the sound.
Up next…
Changing Out Those Heads
While you may never need to change your banjo head once you find you're happy with…
There's still the matter of finding it in the first place.
Because while the stock head on your banjo might be decent enough, it's unlikely to be ideal.
In which case, it makes sense to find a head that you're in love with, sooner rather than later.
When it comes to banjo heads, the only stat you need to know, besides the diameter, is the depth of the head, aka the crown height.
If your banjos tone ring is an archtop, it requires a

low

crown height.
If it's a flathead, it requires either a

medium

or

high

crown height.
With that in mind, here are some heads to check out:
High:
Frosted Top (dry and crisp sound)
Clear Top (ideal for 4 strings)
Fiberskyn (rawhide look and warm sound)
Calfskin
Medium:
Frosted Top
Clear Top
Fiberskyn
Calfskin
Low:
Frosted Top
Clear Top

Remo Clear Diplomat

– (Amazon)

Fiberskyn
Calfskin
Now finally…
What to Do When It's Time To Change Your Strings
Just like with any stringed instrument, the more you play, the sooner your strings wear out.
And when they do, it's time to get some new ones and restring them.
The main thing to know when it comes to banjo strings is that there are separate sets for each of the banjo models we covered throughout this post.
So here are the top options I recommend in each of those categories:
5-String Sets:
4-String Sets:
Tenor Banjo:
Plectrum Banjo:
6-String Sets:
---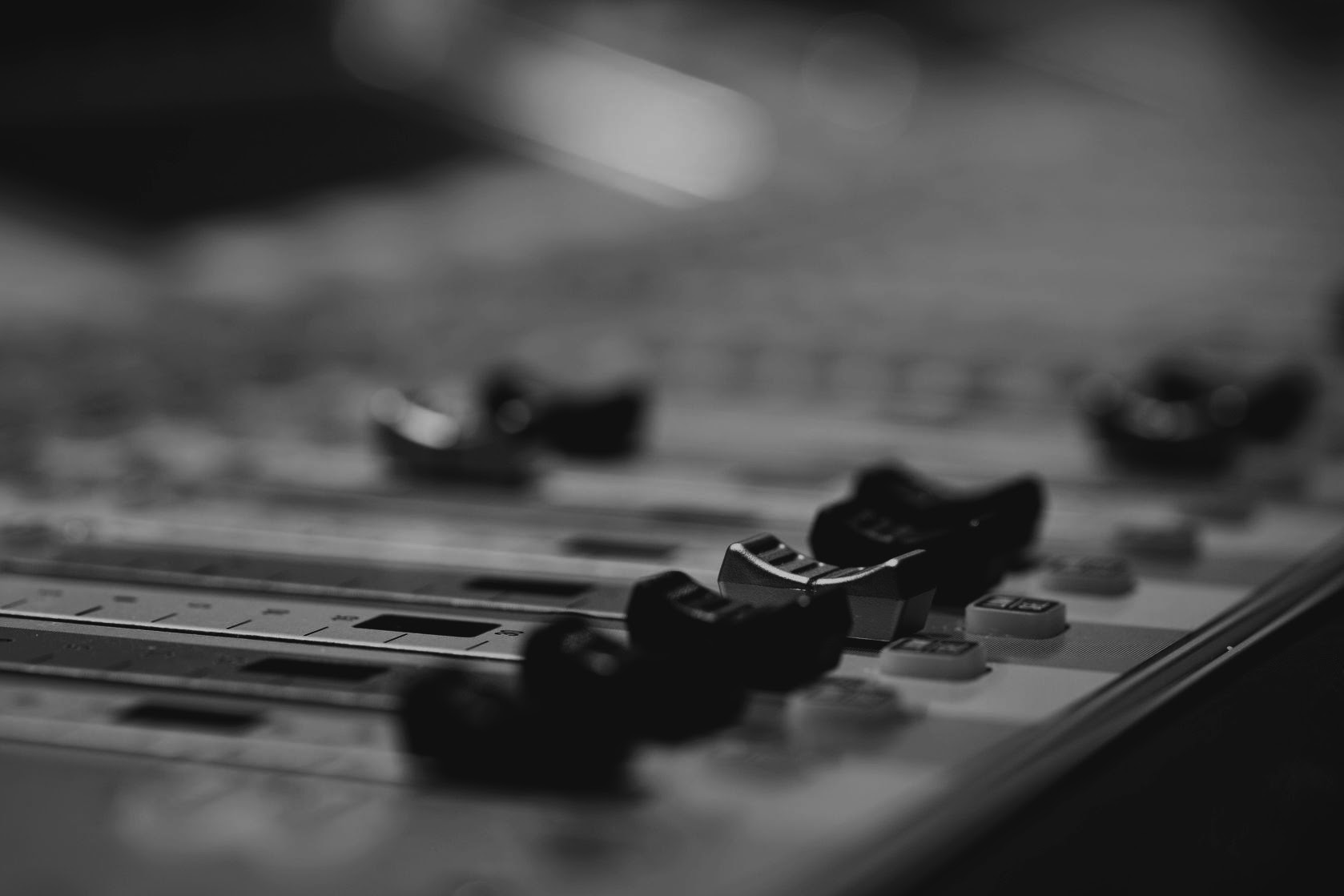 Home Recording Secrets:
The Complete 5-Chapter Blueprint to Building the Studio of Your Dreams – Faster, Cheaper, and Easier Than You Think