---
While the autoharp is certainly not an instrument for everyone…
Every once in a while, curious musicians such as yourself get a glimpse at one and can't help but be fascinated.
"What the hell is that thing? And how do I get one for myself?"
Well if you're reading this post, you've come to the right place.
Because in this ultimate guide, I'm going to give you a crash-course on everything you need to know when shopping for this instrument, including links to our favorite autoharp models of today.
So here's what we're about to cover:
First up…
15 vs 21 Chord Autoharps: What's the Difference?
When shopping for autoharps, one of the first questions newbies have is: What's the difference between the 15 and 21 chord models?
The standard advice from manufacturers is:
Beginners should go for 15 – for easier playability
Advanced players should go for 21 – for more tonal options.
So keep that in mind in the upcoming sections. Up next…
The 6 Best Autoharps on the Market Today
Believe it or not, as a beginner shopping for this instrument, there isn't a whole lot of background information to know before comparing models.
So let's move on to our list of picks, shall we?
1. A Default Autoharp for Total Beginners
With only one exception, every autoharp on this list is made by Oscar Schmidt.
Because quite honestly, there just aren't a lot of companies that make this instrument.
And among those that do, Oscar Schmidt is the most popular by far.
And according to them, the Berkshire – (Amazon) is the standard model they recommend for anyone with no music experience, just starting out on the instrument.
It's a 15 chord model

– so it has less chords

The buttons are larger

– and therefore easier to reach and press for beginners
So if this your first instrument, look no further than this model. On the other hand, if you already have some experience with stringed-instruments (which I'm guessing you do)…
You might be better off with one of the more advanced models later on this list.
Up next…
2. The Most Popular Autoharp Model of Today
Featuring a 21 chord design, the Oscar Schmidt OS21C – (Amazon) is the single most popular model in the Oscar Schmidt catalog.
This model owes its success to:
Its very low cost – (luthier, US made autoharps may cost 10x more)
Its great sound
Its finishes options
Its "rock maple pin block" – which serves to prevent the instrument from getting out of tune too quickly or too often
And the countless great reviews online prove that there are really no regrets when choosing this model.
I also recommend checking out the acoustic electric version as well – (Amazon).
Up next…
3. An Autoharp for True Professionals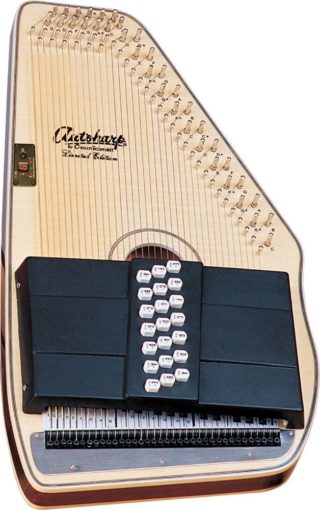 Targeted at professionals, the Oscar Schmidt Fine-Tuning Autoharp – (Amazon) is far and away the best model we've covered so far.
Its most notable feature is its fine tuning system, which is a secondary way to tune your autoharp that allows for much more precise tuning…similar to what you'd see on a violin or a cello.
With this proven system, serious musicians can spend more time playing and less time tuning.
It also spares the pegs from normal wear and tear, since they won't be used as much you would on a regular autoharp.
Next up…
4. A Remake of a Tried n True Autoharp Classic
A tribute to the very first autoharps, the OS73 is intended to reproduce the look of autoharps from the 1930's with features such as:
A matte finish – which has a classic look, and produces a louder sound
Type A strings – compared to type B strings which are used on today's modern autoharps.
This model comes 3 versions:
15 chords acoustic – (Amazon)
21 chords acoustic – (Amazon)
21 chords acoustic-electric – (Amazon)
Next up…
5. A Refreshing Alternative the Oscar Schmidt Lineup
As the one notable autoharp company outside of Oscar Schmidt…
Chromaharp first hit the Japanese market back in 1968 as the first real competitor to Oscar Schmidt's autoharps of America.
Nowadays of course both, brands manufacture their instruments in China.
One big difference with Chromaharp autoharps is that they are made entirely of maple…
As opposed to most autoharps, which are usually made with a mix of spruce and maple.
So if you want to try something different, feel free to check them out:
Up next…
6. A Model Designed Specifically for Bluegrass
For the final pick on the list, the Oscar Schmidt Americana – (Amazon) is an autoharp designed specifically for bluegrass, folk, country, and similar styles of American music.
The first unique feature on this autoharp is the Ovangkol wood used for the top, which is very dense, exotic African wood from the bubinga family that produces deep and rich basses.
In terms of design, the chord layout is completely rearranged, in a unique way that allows you to play in almost any key.
They did this by removing 3 chords not commonly used in these styles of music:
…While adding 3 chords that were far more useful:
And finally, it features the signature Oscar Schmidt fine tuning system, which we covered earlier on a previous model.
So that concludes the list.
Up next…
How to Tune Your Autoharp
One of the most difficult parts about autoharp is getting it to stay in tune.
Because the fact is, this instrument goes out of tune quite a lot, and may need as much as a weekly re-tuning.
So it makes sense to learn how it's done right away. Step 1 is getting the right tools. All you'll need is:
An autoharp wrench like this one
Now rather than explain further in text, here's a quick video to show you how it's all done:
Up next…
Replacing Your Strings
While you won't have to replace your strings often, you will need to replace them eventually.
Regular players may do it once a year on average, while occasional players may only need to do it once every several years.
The process is rather complex and tedious since you'll need to repeat it again for each string, so most players prefer to have it done professionally.
If however you would like to try, here's what you'll need to start:
Needle nose pliers
Wire cutters
A tuning wrench
Fine tuning wrench (like an Allen type key) – if your model is equipped with the fine tuning system
An electronic tuner
And of course finally, you'll need a new set of strings. There aren't many options with string types, and the only thing you really need to know is the difference between type A and B.
Type A Strings – use a loop end, and are far less common
Type B Strings – use a ball end, and are way more commonly used on today's autoharps
Here are the links to some good options we recommend:
For everything after that, here's a video to show you how it's done:
For more info on this topic, you can check out the resources from Oscar Schmidt here.
---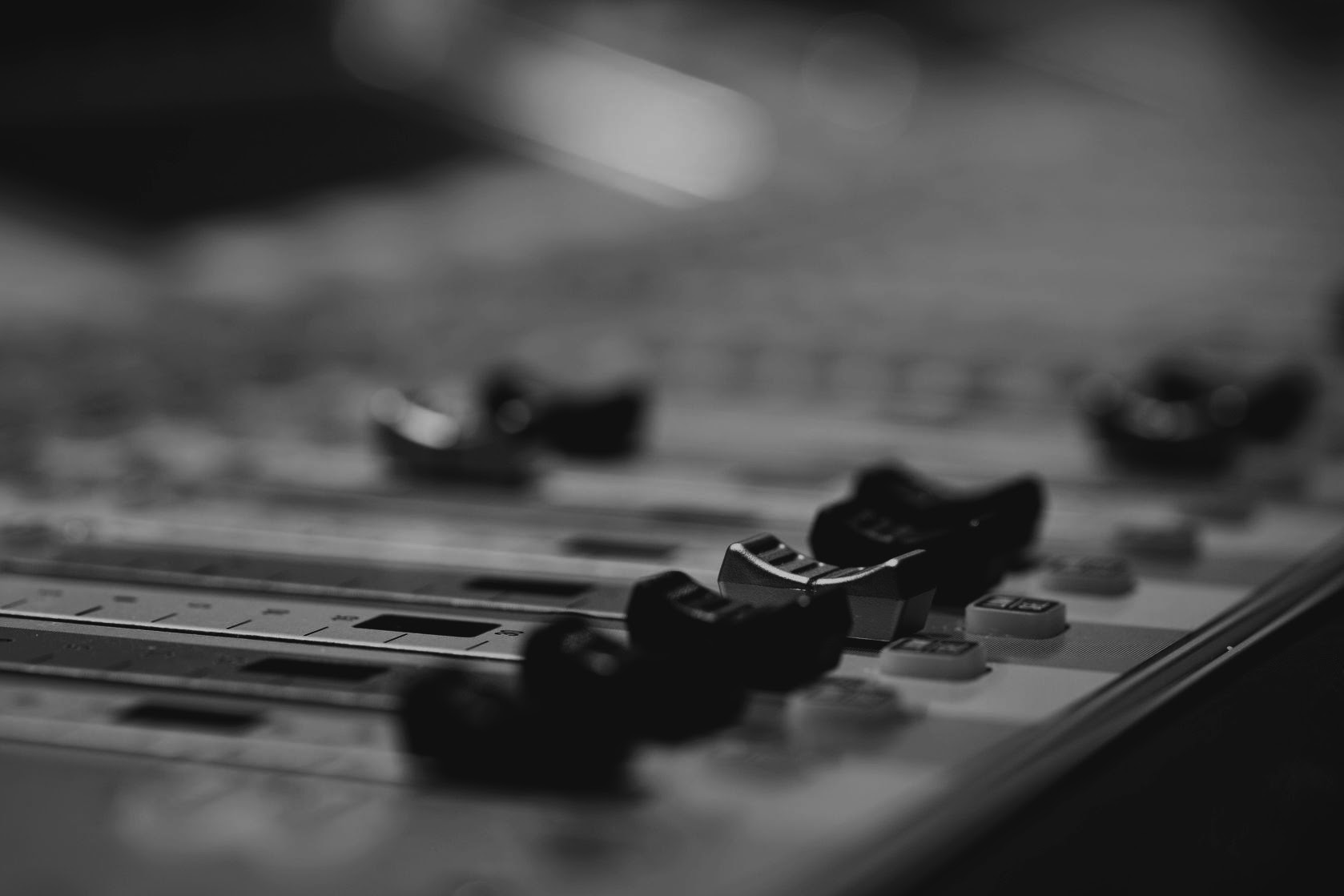 Home Recording Secrets:
The Complete 5-Chapter Blueprint to Building the Studio of Your Dreams – Faster, Cheaper, and Easier Than You Think