There's just something about the bass ukulele that's instantly fascinating to everyone.
Despite its tiny size, the instrument is somehow able to produce sounds that rival a full-size bass guitar.
Now what musician can resist the allure of such a fascinating new instrument?
Not me. And if you're reading this article I'm guessing not you either.
So for this ultimate guide, I'm going to give you a crash course on everything you need to know when shopping for your very first bass ukulele.
So here's what we're about to cover:
First up…
Who Invented the Bass Ukulele? And When?
The original idea for the bass ukulele came from a small company known as Road Toad.
The founder, Owen Holt, popularized this instrument with the very first Road Toad Big Bufo Bass.
While it had great potential, the biggest problem with the Big Bufo was that it was far too expensive for most musicians.
So in 2007, Road Toad teamed up with Kala, a well-known ukulele maker, to design a more affordable model that could be sold to the masses.
Eventually they came up with the original U-Bass, which exploded in popularity over the next several years…and is still perhaps the most well-known bass ukulele of today.
Later on in this post we'll cover the U-Bass in more detail. First though, let's take a closer look at the instrument itself.
So up next…
How Big is the Bass Ukulele Compared to Normal Ukuleles?
Perhaps the greatest appeal of the bass ukulele is its ability to produce a big sound despite its tiny size.
And while it's much smaller than a bass guitar, it's still pretty big compared to most ukuleles.
Typical bass ukuleles range from 30-32″ in length, which is comparable in size to a standard baritone ukulele.
As you can see in the image, the two largest ukes, the baritone and bass, are around the same.
Up next…
Hollow Body vs Solid Body Bass Ukuleles: The Differences?
Depending on the body type of the bass ukulele (either hollowbody or solidbody)…
The instrument will look like either:
a giant ukulele, or
a baby bass guitar.
But more importantly than just looks, the body type of the instrument also plays a huge role in its sound.
As you'll hear in some of the videos later in this article:
Hollow Bodies – have a sound that resembles an upright bass,
Solid Bodies – have a sound more comparable to that of an electric bass guitar.
So depending on your style of music, the body type you choose is rather important.
Up next…
How Are Bass Ukulele Strings Different Than Normal Strings?
As it turns out, in order to play bass notes on a ukulele-sized instrument…
You can't really make the strings thicker, because the internal dampening on a string that fat would make the notes sound dull and lifeless.
You can't really make it looser either, because that would make the strings floppy and unplayable.
So the only solution manufacturers could think of…was to add density. So that's what they did.
And while each company claims to have their own patented technology for this process, most fall into the general category of polyurethane strings, which players describe as having somewhat of a rubber band feel.
Here are 3 of the most popular options:
NOTE: Polyurethane strings have a long "break-in" time, and will continue to stretch for a minimum of 2 weeks. So be patient. 🙂
As an alternative to polyurethane, you can also strings featuring a nylon/silk core, with some variation of silver/copper plating. The great thing about these strings is that they feel far more similar to standard bass strings.
However, the downside is that they are also about 3x more expensive.
Here are the ones I recommend:
Up next…
The Difference Between Bass and Contrabass Ukuleles
While the instrument is usually lumped into one big category…
There are actually TWO distinct variations of this instrument to choose from:
Bass ukuleles – which are around 30″, and play the same open notes as a standard bass guitar (EADG), but ONE OCTAVE UP.
Contrabass ukuleles – which are around 32″, but play at the same octave as a standard bass.
So really, if your goal is to duplicate the part of an actual bass guitar (as most bass players are), a contrabass ukulele is what you're really looking for.
And as you're about to see on our top 6 list, almost all the instruments labeled as "bass ukuleles" are actually "contrabass ukuleles".
Up next…
Active vs Piezo Pickups: Which is Better?
While bass guitars typically use some type of active electronics pickup…
And ukuleles typically use some type of piezo microphone pickup…
Bass ukuleles can use EITHER. Typically though:
Hollow bodies – use piezo pickups
Solid bodies – use active pickups
Neither is better or worse. It's all just a matter of which sound you prefer.
Up next…
Fretted vs Fretless Bass Ukuleles: Which Should You Choose?
As I'm sure you know, the vast majority of bass players play fretted rather than fretless instruments.
So it's no surprise that the same is true for bass ukuleles as well.
However…with this instrument, a fretless board has 2 unique advantages worth noting:
Better Intonation – Since ukuleles are notorious for bad intonation, fretless boards allow you to play higher up on the neck while still staying in tune.
Flat Tuning Compensation – Since the polyurethane strings often suffer from unpredictable stretching, fretless boards allow you to compensate as necessary for flat tuning.
Of course, despite these advantages, if you don't already play some fretless instrument…you probably shouldn't start with this one. So beginners stay away. 🙂
Up next…
The 6 Best Bass Ukuleles on the Market Today
Now that you've been thoroughly educated on the finer details of the bass ukulele…
The only thing left to do is to start using your new knowledge to compare the popular models.
So to help you out, I've compiled of the following list of the 6 best bass ukuleles on the market today.
First up…
The Original Standard in Bass Ukuleles
As the first bass ukulele to ever see mainstream success…the Kala U-Bass set the standard by which all future copycats were compared.
Even today, the U-Bass is easily the best-selling and most well-known name in the world of bass ukuleles.
Notable features of the instrument include:
contrabass octave range
piezo pickups/active EQ
polyurethane strings
bubinga, mahogany, or spruce wood options
both fretted and fretless models
Check it out:
And to see it in action, here's a quick video:
Up next…
The Next Generation in Kala Bass Ukuleles
The newest model in Kala's line of U-basses, the Rumbler has everyone wondering the same thing…What's the difference?
While the Rumbler and the original U-bass are compared endlessly in online forums, no one can quite agree on which is better…and why.
The most obvious changes are the updated electronics, the new Silver Rumbler strings, and a cheaper (but not THAT much cheaper) price tag.
But from what many say, the differences are minimal.
Up next…
A Cheaper Alternative to the Previous 2 Models
If $400-$500 for a Kala U-Bass is out of your price range, a great alternative is the Hadean UKBE-22.
For less than half the cost, the Hadean boasts reviews that are every bit as good. And many say that for the price, it's a much better value.
To see it in action, check out this video:
Up next…
The Perfect Acoustic Pairing to the Ukulele
Of all the bass ukes on this list, the Luna Bass Tat – (Amazon/Sweetwater) is the only model that can be played acoustically. And here's why:
It uses flat wound strings, which carry more acoustic volume than polyurethane strings.
It's the only true "bass" ukulele on this list (not contrabass), meaning the tuning is one octave higher, and easier to hear without amplification.
As you'll see in the video, it doesn't have anything close to a true bass sound…but for a ukulele jam session at the beach, the Luna Bass Tat would be perfect.
Check out this video to see what it can do:
Up next…
The Standard Choice for Electric Bass Players
As the first solid body bass ukes on the list, the Harley Benton Solid U-Bass – (Thomann/ThomannUS) sounds pretty much how you'd expect: Like a mini electric bass.
So for anyone who plays bass guitar as their primary instrument…it's the easiest transition, and the obvious choice.
Check it out:
Up next…
The One and Only 5 String Model on the List
While bass ukuleles still suffer from the stigma of being more of a toy rather than a serious musical instrument…the Kala California brings us one step closer to changing that stereotype.
Undoubtedly the most high-end bass ukulele ever made, it's also the only solid-body 5-string bass ukulele currently available.
If you're only looking to have some casual fun every now and then, it's definitely overkill.
If however, you are a seasoned player looking for a beautiful, handcrafted instrument capable of both live performance and studio recording. This is definitely your best bet.
Check it out:
Unfortunately, for now the Kala California isn't available anywhere except on Kala's official website.
---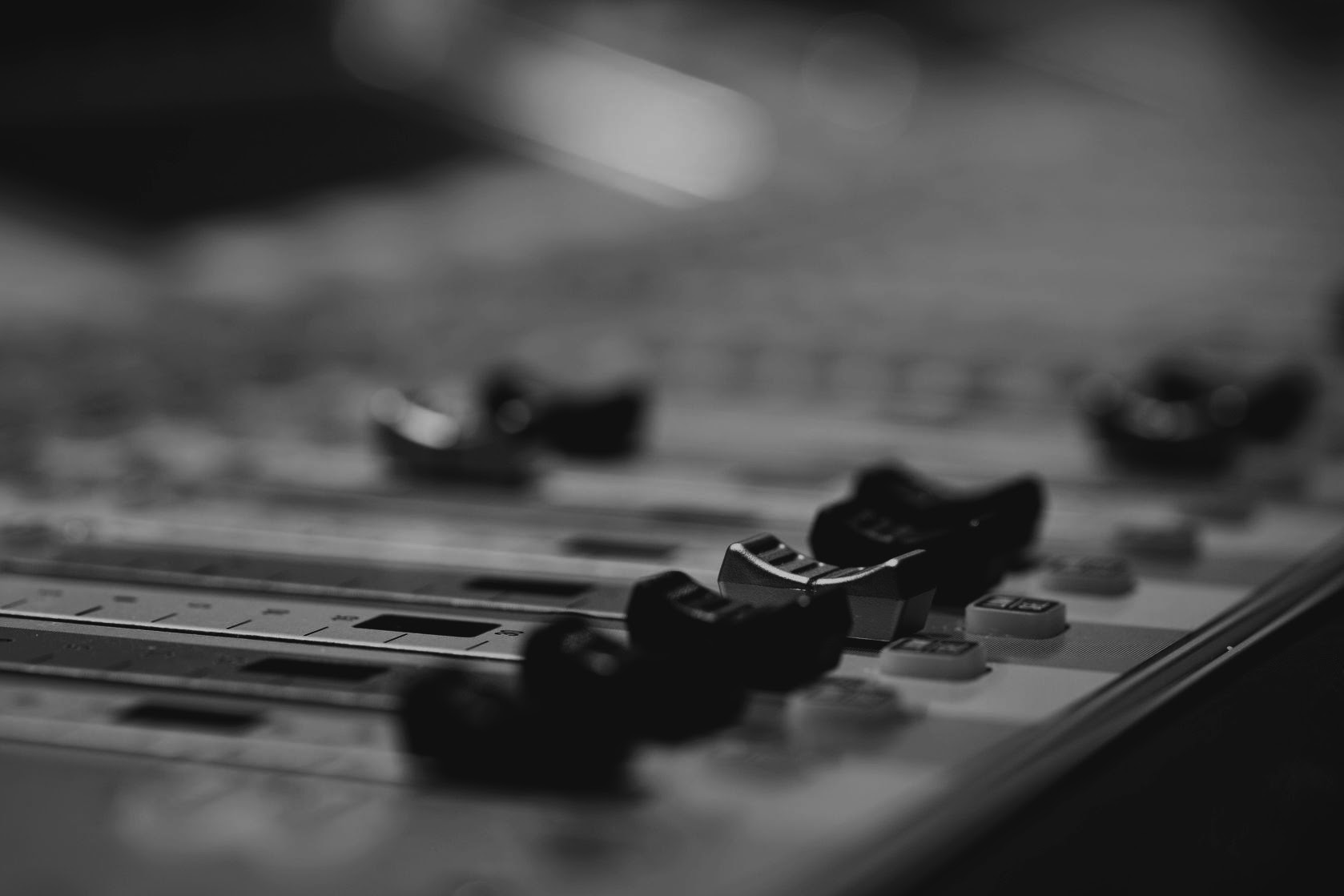 Home Recording Secrets:
The Complete 5-Chapter Blueprint to Building the Studio of Your Dreams – Faster, Cheaper, and Easier Than You Think