If you're shopping for DJ headphones, but aren't quite sure what you're looking for…
Or how to tell the difference between one model and the next…
You've come to the right place.
Because in this ultimate guide, you're about to get a crash-course in everything an up-and-coming DJ would care to know, when upgrading their headphones.
So here's what we're about to cover:
First up…
The Most Affordable DJ Headphones of Today
If price is your primary concern, the OneOdio DJ headphones are definitely the pair for you.
While you wouldn't imagine it's possible to get a quality pair for under $30, in this case, it apparently is.
Notable features of this model include:
Detachable chord – to avoid on-stage trip-ups.
Swiveling ear cups – for easy on/off positioning
50mm drivers – for more than adequate bass response (you want at least 40mm+)
With tens of thousands of rave reviews, it seems these headphones really are an amazing deal.
OneOdio DJ Headphones – (Amazon)
Up next…
The Perfect Starter Set for Beginners
As a company known for their reputation in the industry…
Numark has made many quality DJ products over the years, and their headphones are no exception.
Their Redwave series, directed specifically toward DJs, features the surprisingly affordable Redwave Carbon, which rivals the standard of the far more expensive K267's.
Notable features include:
A fully foldable design
A headphone case
A detachable cable
A 6.5mm to 3.5mm headphone adapter
For beginners, it's the ideal compromise between quality, price, and durability. Check it out:
Up next…
The Industry Standard DJ Headphones Originally Used in Airplanes
As one of the top industry standards of today…
The Sennheiser HD-25's were once used back in the 80's Concorde Airplanes, to combat the insanely loud noise of the engines.
Which should give you an idea of how good they actually are at blocking external noise.
Notable features of these headphones include:
Impressive noise cancellation – which we just covered
Rugged durable design – which is an essential feature for any pair of headphones that see regular stage use
Replaceable parts – including the cable, ear pads, headband and clamp.
Recently Sennheiser has released 3 separate versions of these headphones, at different levels of durability.
HD-25 Light – with a simpler, less durable headband
HD-25 – featuring a "splayed" headband for added comfort and durability
HD-25 Plus – which includes an extra chord, ear pads, protective case…and an upgraded coiled cable
Check them out:
Up next…
A Classic Headphone Set Designed Specifically for DJing
More than a decade old now, and still as popular as ever…
Shure SRH550DJ has stood the test of time, and successfully met the wide variety of demands of DJ's around the World.
Many DJs say they've been using these headphones daily since back when they were first released, and they've never broken in all those years.
In terms of sound, users report incredible bass response, which as we know, is the most important range for a DJ.
Besides that, they include all the standard perks you'd desire in a good set of DJ headphones, including replaceable parts, detachable cables, and a surprisingly good price.
Check them out:
Up next…
A Modern Take on the Retro "Stick Headphones"
Back in the good ol' days, one-ear was the norm, particularly among Disco DJs.
When you look at the old classic photos of 70's disco clubs the DJs typically use either a telephone-shaped earphone, or a single earcup held against their ear.
Commonly referred to as "stick-headphone" or "lollipop headphones", this retro style is still custom-made nowadays by boutique shops.
Among today's big manufacturers, the most popular option is the Reloop RHP-10 Mono.
If you'd like to check it out, here's the link:
Next up…
The Flagship Headphones of a Top Name in DJ Gear
When it comes to DJ equipment, Pioneer is undoubtedly a household name.
And their flagship set of DJ headphones is the PIONEER HDJ-X10-S.
First off, they're probably the most rugged headphones on this list, and should serve you well for many years.
Next, they feature an insanely wide frequency range: from 5hz all the way up to 40kHz.
Most ears can hear down to 20hz, which few headphones can accurately reproduce.
With these however, the ability to produce 5hz makes 20hz a piece of cake.
The final perk worth mentioning: all of the major components are replaceable, as you should expect from any quality pair of DJ headphones.
For a serious DJ, it's one of the best investments you could make. Check it out:
Up next…
A Fully Customizable Set of DJ Headphones to Suit All Needs
As a young Denmark-based company that endorses international DJs such as Charlotte de Witte or Bonobo, among others…
AIAIAI (yes, that's their name)…revolutionized the industry with a set of headphones that's fully customizable: the AIAIAI TMA-2.
More specifically, you're able to customize the following features:
Speaker Unit – with 5 frequency response options ranging from neutral to punchy to vibrant.
Headband – with 4 wired types and 2 bluetooth, and various fabrics and sizes
Earpads – with 4 options ranging from cheaper microfiber to Alcantara leather
Cables – with 14 feature options including straight/coiled, plug type, length, shielding and others.
And if all these custom options feel a bit overwhelming, they also offer several preset models, one of them being specifically designed for DJs.
Here it is:
And finally, for our last pick of the list…
The Most Versatile Set of DJ Headphones on the List
Brand new from Korg, the NC-Q1 might be one of the very best headphones for DJs…period.
The first premium feature worth mentioning is the Active Noise Cancelling System…
Which uses microphones inside and outside the earcup to record the ambient noise, and play an out-of-phase soundwave through the speakers to cancel it out.
While many headphones offer a similar version of this feature, the NC-Q1 is one of the very few that will not distort when ambient noise is loud, as it always will be in club/concert environments.
Other unique features of this model include:
Tap to Mute – which you can use on either ear cup
Automatic Pause – which will automatically stop your track
Smart Monitoring – which allows you to cue and monitor external sounds without taking your headphones off
Overall this is the best set of DJ headphones on the list. And if it's within your price range, it's the one I recommend over all others. Check it out:
---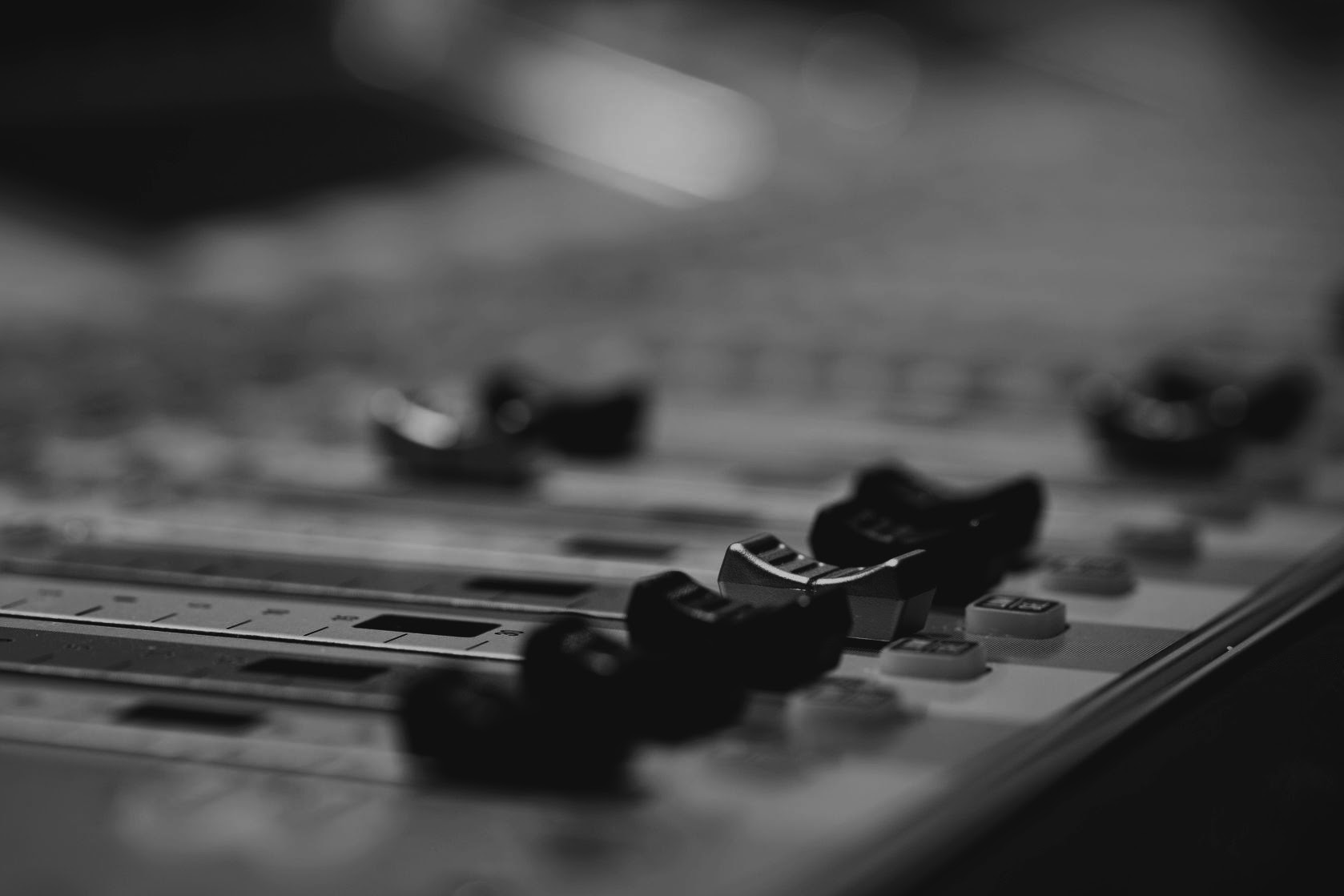 Home Recording Secrets:
The Complete 5-Chapter Blueprint to Building the Studio of Your Dreams – Faster, Cheaper, and Easier Than You Think