Shopping for DJ speakers, but aren't quite sure what you're looking for?
Or how to tell the difference between one model and the next?
Well you've come to the right place.
Because in this ultimate guide, you're about to get a crash-course on everything an up-and-coming DJ would care to know, when upgrading this essential part of their rig.
So here's what we're about to cover:
First up…
The Cheapest DJ Speakers for Those on a Budget
The truth is…any speaker that has enough power to generate enough bass frequencies for club, is going to be pricey, no matter what.
And one of the biggest challenges for newbies just starting out, is finding something that isn't overkill…
So they don't spend a bunch of money before ever booking their first gig.
And the best solution to this problem, is the PRORECK Club 3000.
Over the last 15 years, this vertical "column/line array" design has become more and more popular compared to the traditional "point source" design which we'll see in the upcoming models.
Notable features of this model include:
4000W of power
Included subwoofer at the base
Graphic EQ
LCD display for your Mp3 player
At this price point, it's pretty much impossible to find anything better.
Check it out:
Up next…
The Standard Entry-Level Point-Source for Young DJ's
At a similar price point to the previous model…
The Mackie Thump Series is the single most popular active DJ loudspeakers currently on the market.
As an industry standard for entry-level DJ speakers, they're consistently praised year after year for their all-around exceptional value.
As you can see, the traditional look of these "point-source" speakers is significantly different from the "line-array" speakers we saw previously.
Normally speakers in this category come in 1 of 2 cone sizes:
12″ – which is more compact
15″ – which is noticeably better at reproducing lower bass frequencies.
While bigger is generally better, the 12″ versions apparently sounds punchier and tighter than the 15″, according to users.
Up next…
The Most Portable Line Array DJ Speakers on the List
As a long-time name in innovative high-end consumer sound design…
Bose is highly respected when it comes to professional live sound as well.
And as you can see with Bose L1 Compact, they've almost completely redesigned things from the ground up.
As the single most compact line array speaker on the market, there's really no better combination of:
Easy Transport
Easy Setup
High-End Sound
Check it out:
Up next…
An Affordable Pro-Level Speaker for Up-and-Coming DJ's
As a widely respected name in DJ speakers…
Electro-Voice is considered by many to have the overall "most balanced sound" among top models.
The Electro-Voice ZLX-15 in particular, is praised by 99% of users…
Who describe its sound as being crystal clear…and quite possibly the best introduction to professional sound.
Check them out:
The one caution with this model, as well as all "point-source" models on this list, is that they ideally work best when paired with a subwoofer. Compared to "line-array" speakers which comes with subwoofers included.
Which is why we'll cover those as well at the end of this post.
Up next…
A Tough Underdog in the World of DJ Speakers
While not typically known as a maker of high-end DJ equipment…
Yamaha's latest update to their DXR Series of mid-range, is widely praised for having a much tougher construction than the ZLX-15's, while somehow being lighter as well.
Another notable update to the current MKII generation is the increased tweeter size, going from 1.4″ to 1.7″.
This improvement is said to do very well at preventing higher frequencies from distorting at certain volumes.
One final feature worth mentioning: the DSP (Digital Signal Processor) controls on the back allow you to tweak the EQ to accommodate the acoustic environment of the venue.
Check them out:
Up next…
The Loudest Portable Bluetooth Speaker in the World?
According to Soundboks at least, they do in fact hold the title of most powerful bluetooth speaker in the world.
And while bluetooth speakers are not currently a standard in the DJ world, they could be soon, especially with innovative designs such as this one.
Notable features worth mentioning include:
Swappable Batteries – for gigs with no power source
Sound Levels up to 96dB – on battery power
Wireless Daisy Chaining – for even more volume
IP65 certified – meaning they can withstand rough weather.
A Powerful App – for full wireless control of its sound settings.
With their latest generation Soundboks 3, the biggest reported difference is an overall clearer, more detailed sound, compared to the Soundboks 2.
Here are the links to both of them:
Up next…
The Ultimate in Portable Line Array DJ Speakers
While vertical line-array speakers are getting more and more popular each year…
There are still many DJ's that just prefer the look and function of the traditional point-source speakers we've covered in this post.
However, if there's one model that might change their mind, there's a good chance it will be the Electro-Voice Evolve 50.
Boasting an enormous amount of power in a tiny package, you get 500W from the subwoofer, plus another 500W from the speaker using 8 drivers stacked together.
In terms of portability, a single person can easily pack 2 of them in their car, with very little trouble.
So if you're looking to finally make the switch to line-array, this is quite likely your best bet.
For an even more powerful option in this category, check out Bose's F1 Model 812 – (Thomann) which delivers double the wattage of the Evolve 50.
And finally, for the last pick(s) on the list…
The Two Highest-End DJ Speakers on the List
If you're looking for the best of the best, you'll almost certainly be choosing between one of these two options:
Pioneer XPRS15
Electro-Voice ETX15
Besides just having the power, functionality, and sound quality demanded from the most high-level DJ's…
One notable feature of the XPRS is its unusually wide dispersion, which can be useful in certain venues that would benefit from a wider spread.
A notable feature of the ETX15 is its delay feature that allows you to compensate for any delay phasing issues that you'll likely get from connecting multiple devices.
Check them out:
One more thing…
3 Subwoofer Models to Pair with Point-Source DJ Speakers
As we've mentioned several times in this post, point-source speakers often leave something to be desired at the lowest bass frequencies.
And while not all venues have their own subwoofers, 99% of DJ's will, meaning it's a useful accessory to have, even if you don't typically carry your own speakers.
So to wrap up this post, here are a few good models I'd recommend checking out:
---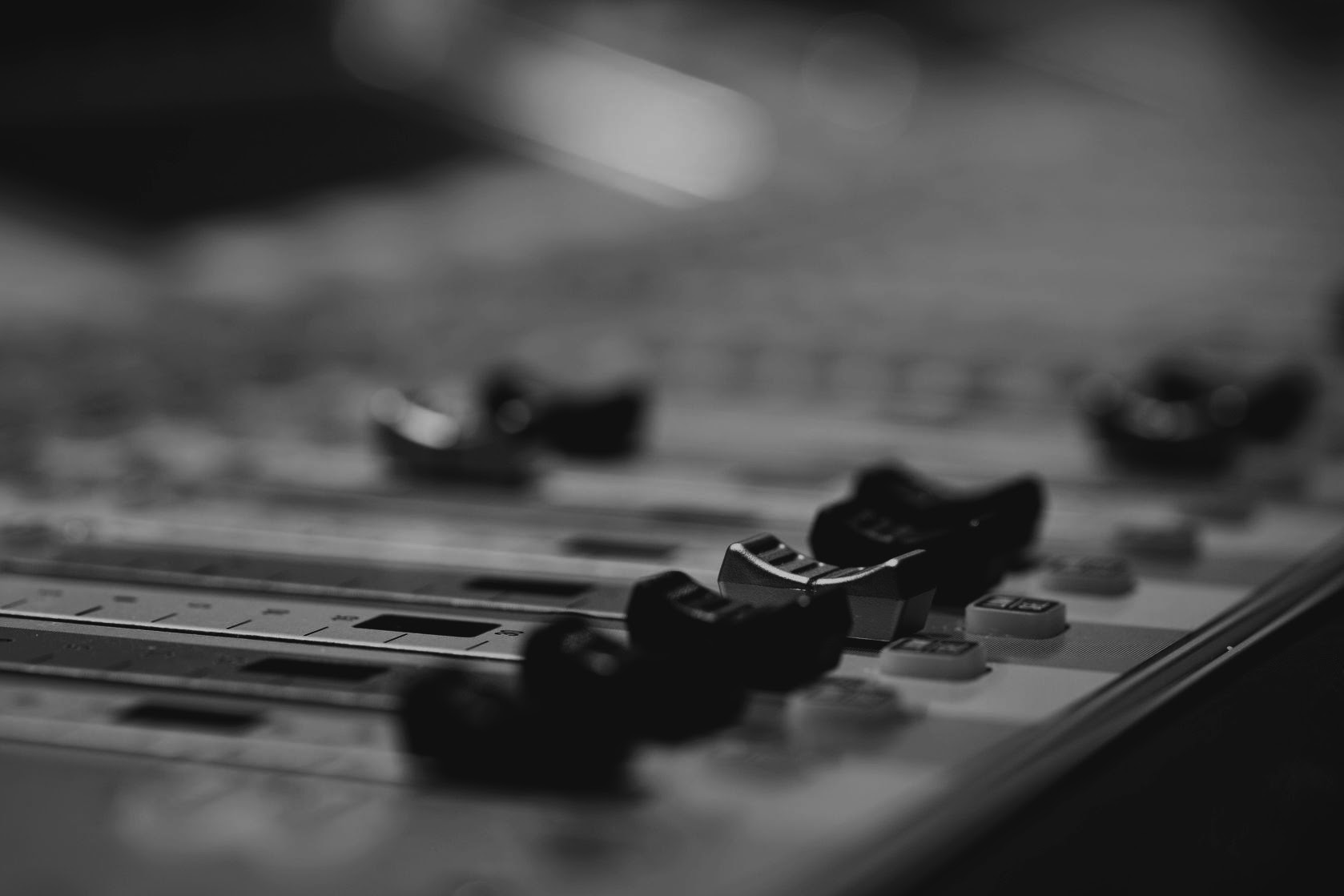 Home Recording Secrets:
The Complete 5-Chapter Blueprint to Building the Studio of Your Dreams – Faster, Cheaper, and Easier Than You Think