If you're shopping for DJ turntables, but aren't quite sure what you're looking for…
Or how to tell the difference between one model and the next, you've come to the right place.
Because in this ultimate guide, you're about to get a crash-course in everything a DJ would care to know, when upgrading their setup.
So here's what we're about to cover:
First up…
The Cheapest DJ Turntable for Total Beginners
As newbies quickly discover, DJing can be an expensive hobby. And costs can add up quickly.
So for the 90% of you in this category, it makes sense to simply want the cheapest reliable option that has everything you need to start.
Which is exactly what you'll get from the American Audio TTD 2400.
It's the single cheapest turntable on the market to boast an actual direct-drive motor, which has the torque necessary to perform any sort of scratching.
Compared to the classic belt-drive design in normal vinyl players, direct drive motors were what allowed turntables to evolve into the performance instrument that they are today.
Another neat feature on this turntable is the built-in audio interface for easily recording directly on your computer.
Overall it's the best way to get your hands on a true DJ turntable without breaking the bank.
Check it out:
American Audio TTD 2400 MKII – (Thomann)
Up next…
An Ideal Starter DJ Turntable for Serious Students
These days, it can be easy to feel overwhelmed by amount of gear to choose from, and the number of features they offer…especially as beginners.
Yet at its core, DJing basically started out quite simply, with a basic turntable, with only the most essential functions.
So it makes perfect sense to start with the fundamentals, before bothering with the fancy stuff.
And that's exactly what you'll get with the Audio Technica AT-LP120X USB.
The one modern feature it has, that you'll almost definitely want, is its USB connection, for interfacing with your computers and other hardware.
Check it out:
Up next…
An Upgraded Version of the Previous Model on the List
In the Audio Technica line-up, the AT-LP140XP is one step above the previous turntable we just covered.
For scratching, it offers a number of useful upgrades from the LP120X, including:
A higher-torque motor – more than double the power of the LP120X
A conical stylus – which is the most preferred stylus shape for scratching specifically, due to its durability
A forward/reverse operation feature
A popup cueing light – for better visibility
A heavier build – making it more stable, and resistant to your movements
So overall its a significant upgrade. Check it out:
Up next…
The Most Portable DJ Turntable on the Market Today
While all turntables are built with a significant degree of portability in mind…
Numark took things to a whole new level with the release of the Numark PT01 Scratch, designed specifically with the primary function of portability above all else.
As you can see, the platter is much smaller, at only 7″ compared to the standard 12″ you'd normally find.
It also includes several novelty options such built-in carrying handles and speakers.
Since it has a belt-drive motor, it won't be able to handle a high volume of intense scratching, but that's really no surprise.
Since as you can imagine, it's not really the ideal choice for anyone looking to build a "serious" rig. Instead it's more of a just-for-fun toy to bring along with you while traveling.
But if that's what you're looking for, then here's the link:
Up next…
A Popular High-End DJ Turntable from a Well-Known Brand
As the first mid/high-end model on the list…
The Pioneer PLX1000 offers a number of great advantages that we haven't seen from the previous picks on the list.
However the two most important upgrades of this model (and all professional turntables in general), are:
More Weight
More Starting Torque
Because these two features make the biggest difference in the overall feel and performance. This is the reason why all DJ turntables, regardless of price, sort of look the same at first glance.
If you've already spent some time with beginner turntables, and find that they are no longer suitable for your skill level, the PLX1000 would be a great next step in your career. Check it out:
Up next…
A Hybrid DJ Turntable for Live Producers
At the crossroad of controllers and turntables, is the Reloop RP-8000 MK2.
It has all the premium features of a high-end DJ turntable such as high torque and a direct-drive motor…
With added controls to designed directly for use with Serato DJ.
One of its most innovative tools is the Platter Play feature, which uses the pads to change platter speed and pitch, essentially turning the pads into a keyboard for live production.
Check it out:
When combined with the Reloop Elite mixer, (Amazon) you get an extremely powerful DJ set up.
Up next…
The DJ Turntable with the H

ighest Starting Torque
As we've mentioned, starting torque is one of the top stats to look for when it comes to DJ turntables at any price point.
And currently, there is no model on the market that boasts a higher number here than the Reloop RP 7000 MK2.
Apart from that, its other noteworthy features include:
Isolation Feet – to prevent bass vibrations from transferring to the table
Isolated Motor – to protect even further against unwanted vibrations in bass-heavy envorments
Premium Lighting – which is great for setting the vibe
Check it out:
And for the final pick on the list…
A Legendary Classic That's Still Around Today
Launched back in 1972, the Technics SL-1200 Series revolutionized the DJ market…
By being the first consumer model to offer many of the industry-standard features we've come to expect today.
But the real innovation of this series, came not from the manufacturers, but from the artists who began using its features to invent that art of scratching as we know it today.
Due to the resiliency of the motors, it was able to quickly get back to full RPM, even when subjected to intense wiggling.
This is the same reason why the motor's torque is still so incredibly important in modern turntables as well.
While the original SL-1200 was discontinued in 2010, it was relaunched again back in 2019 as the SL-1210 MK7.
Check it out:
---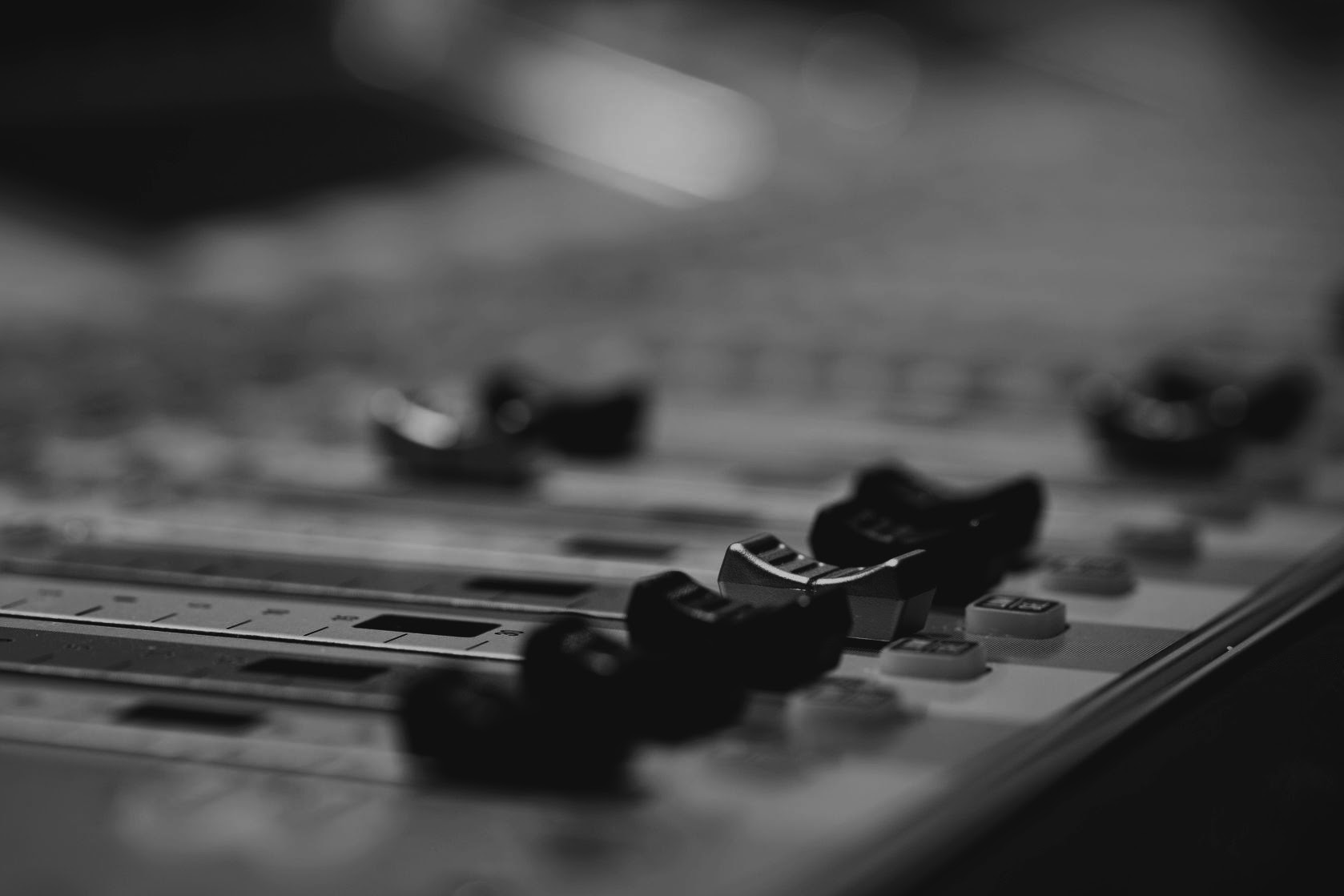 Home Recording Secrets:
The Complete 5-Chapter Blueprint to Building the Studio of Your Dreams – Faster, Cheaper, and Easier Than You Think