If you're shopping for DJ controllers, but not quite sure yet what you're looking for…
Or how to tell the difference between one model and the next…
You've come to the right place.
Because in this ultimate guide, you're about to get a crash-course in everything an up-and-coming DJ would care to know, when upgrading their setup.
So here's what we're about to cover:
First up…
A Portable Party-in-a-Box DJ Controller
If you want a simple and easy solution to throw an impromptu party at your friends house…
There's no better DJ Controller than the Numark Party Mix II.
A pretty cool gimmick on this controller is the integrated RGB lights, which add to the whole "party-in-a-box" concept.
In addition, it's particularly well-suited for mobile apps like DeeJay PRO (iOS/Android) or DJ Player Pro (iOS).
Other notable features include:
Dedicated Hi/Low-pass filters knobs
Pitch-bend by nudging the jog-wheels edge
Detachable USB power cable
As one of the best selling DJ controllers of all time, it has lot of advanced features that you wouldn't normally expect at this price point.
Check it out:
Also check out the other version of this controller, the Numark Party Mix Live which adds an integrated speaker:
Up next…
A Great Affordable Option for Serious Beginners
As a leading manufacturer in DJ equipment, Pioneer boasts an entire family of DJ controllers for all levels and budgets.
The entry-level model of their acclaimed DDJ family is the Pioneer DDJ-200.
With all the standard features you'd expect from a quality controller….
It's the perfect introduction ot the World of DJing, for anyone serious about building their skillset from the ground up.
For 90% of newbies reading this post, you can stop here, and just go with this one.
Check it out:
Up next…
An Even Better DJ Controller for Serious Beginners
The two previous controllers we covered had one crucial feature lacking that any serious DJ would need.
And that is: an integrated soundcard.
Which you get from the Pioneer DDJ-FLX4, the successor of Pioneer's best seling DDJ-400.
In a nutshell, this one feature opens up a ton of routing options, and offloads digital processing work from your computer.
Another great bonus of the DDJ-FLX4 is its compatibility with all 3 of the most popular DJ softwares:
Serato
Rekordbox
Virtual DJ
Overall, it's easily the best beginner option on this entire list. Check it out:
Up next…
An All-Inclusive, Standalone DJ Controller
A big hassle with many DJ rigs, is the endless number of cables and external devices that need to be connected over and over.
So to solve this problem and simply things, many new controllers of today, such as the Numark Mixstream Pro, are becoming more all-inclusive.
With this model for instance, you get:
Built-in DJ Software
A Wide Touch-Screen
Built-in Speakers
Access to ALL music streaming platforms
So essentially, all you need to do is plug-in this one device, and you're good to go.
While this wouldn't be appropriate for performing in most venues, it makes the perfect all-inclusive device for practicing at home, or playing at small parties.
Check it out:
Numark Mixstream Pro – (Amazon)
Up next…
A Live Production DJ Controller by Roland
Traditionally known as the industry standard in electronic drums and drum machines…
Roland impressed us all with its latest take on the DJ controller: the Roland DJ-505.
With a strong emphasis on live production, it boasts several unique features, including:
Integrated 16-step sequencer – which includes Roland's most famous classic drum machines
MIDI Output – to sync and control any other external device during your live set
A full standalone, DVS compatible mixer – which you can use to control your turntables
It's quite impressive how many unique features this controller has, considering its price-point. Check it out:
Up next…
A High-End Controller for Traktor Users
While many entry-level controllers are designed to be compatible with multiple software options…
With high-end controllers that demand perfection from its users, it's more common to find specific hardware built for specific software.
For example, the Native Instruments Traktor Kontrol S4 is designed exclusively for its Traktor Pro software.
With this high end controller, you get many common pro features such as:
4 Channels – as opposed to 2 channels on most mixers
Motorized jog-wheels – compared to capacitive jog wheels on entry-level mixers
A unique built-in mixer – with an advanced FX section featuring one knob and 4 preset buttons
Overall, it's easily the best controller we've covered so far on this list.
Check it out:
Up next…
A Surprising New Contender for Scratch DJs
Mostly known for their high-end mixers, Rane recently decided to venture into high-end DJ Controllers as well.
Targeted specificaly toward scratch DJ's their Rane One controller offers a number of uniquely impressive features.
Most notably their motorized platters, which many users say, is the single closest thing they've ever experienced compared to a real turntable.
The same can be said of their MAG FOUR faders, which offer a never-before-seen level of feel and precision.
And of course, as all pro level controllers need…an ample I/O count, for all the routing possibilities you could ever need or even imagine.
So if you want the ultimate DJ controller for scratching…this is it.
For a similar alternative that includes built-in screen in the platters, also check out:
And finally…
The Ultimate Luxury in DJ Controllers
If you make it far enough in DJing, you'll eventually arrive at level of gear that rivals what the pros use.
For example, at the upper end of the Pioneer DDJ series, we have the DDJ-1000.
Widely considered to be the best controller for professional laptop DJs, this controller is a near replica of the club standard used around the globe (the CDJ-2000)…for less than 1/5th the price.
In addition, its mixer section is an exact replica of Pioneer's flagship DJM mixer.
So if you want the best that money can buy…this is it:
NOTE: While this mixer is compatible only with Pioneer's Rekordbox, they also released a Serato version as well, which you can check out here:
Pioneer DDJ-1000SRT – (Amazon)
Now finally, one more thing worth mentioning….
DJ Controller-Software Compatibility
It's worth noting that not ALL controllers are compatible with ALL software…but most are compatible with most.
But it's always smart to check and verify anyway, in the product descriptions or company website.
To give you a general idea of what to expect though, here's a table comparing the top brands with the top DJ software:
---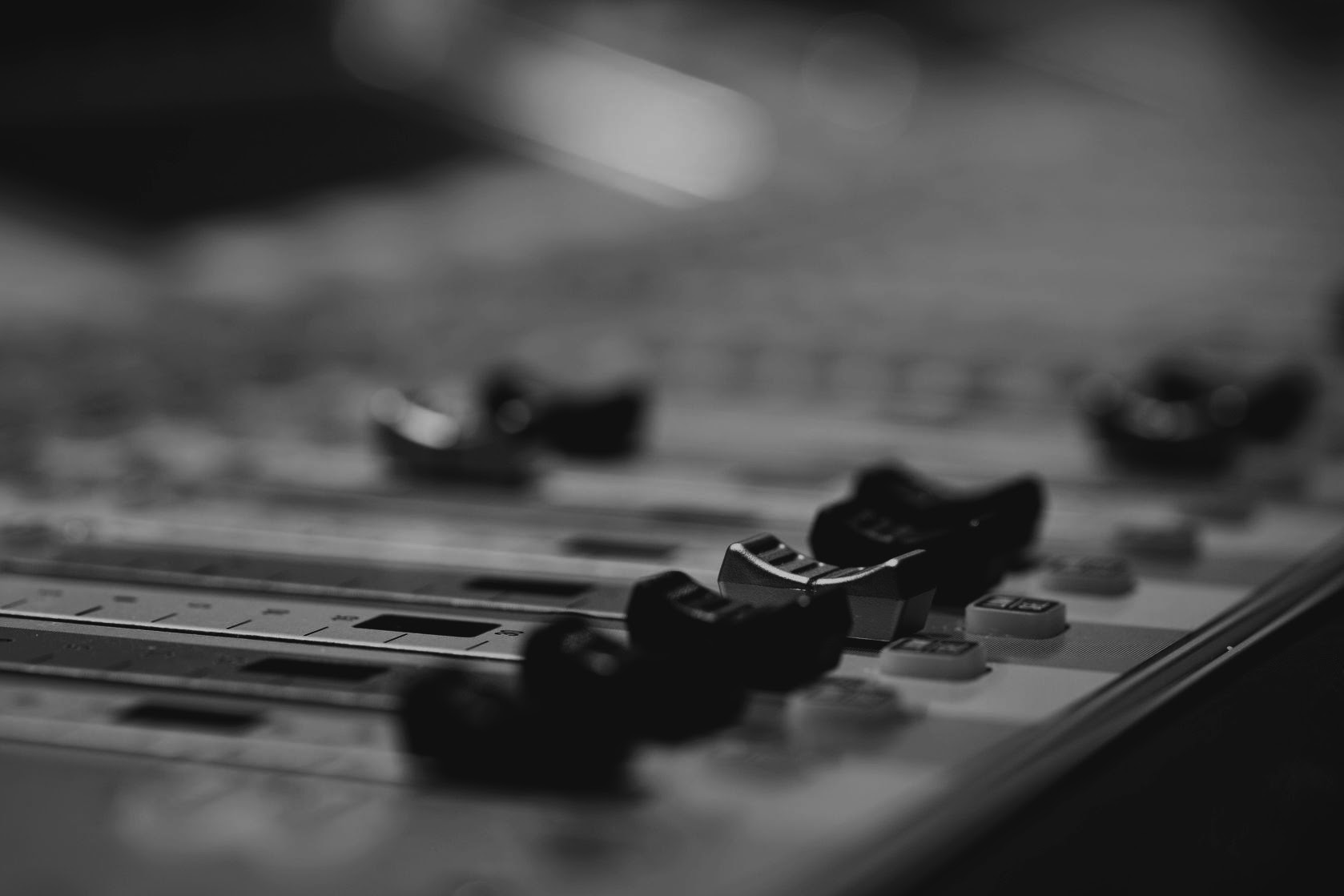 Home Recording Secrets:
The Complete 5-Chapter Blueprint to Building the Studio of Your Dreams – Faster, Cheaper, and Easier Than You Think