If you're shopping for DJ mixers, but aren't quite sure yet what you're looking for…
Or how to tell the difference between one model and the next…
You've come to the right place.
Because in this ultimate guide, you're about to see our picks for the 8 best DJ mixers currently on the market, and discover exactly how they compare.
So here's what we're about to cover:
First up…
The Cheapest DJ Mixer Option for Those on a Budget
More so than almost any piece of DJ gear, mixers have an insanely wide range of price points to consider.
And you'll see exactly how wide once you get to the final options in this list.
To start though, let's look at the cheapest.
Currently, the Numark M2 is easily the best starter option for anyone new to DJing, or short on funds.
It doesn't have anything fancy, but it does have all the standard controls you'll ultimately need to get familiar with, before graduating to something more sophisticated.
According to users, the M2 is surprisingly sturdy and well-made, for a mixer at any price point.
Check it out:
Also check out the M2's big brother, the M6, featuring 4 channels.
Up next…
An Affordable Mixer from a Legendary Manufacturer
In the world of DJing and live sound, Allen&Heath is arguably the top name…period.
Widely known for making the best-sounding DJ mixers…
Their proprietary VCF filters are considered to be the best in the industry, offering a much wider sound range than traditional filters.
While a large majority of their products come at shockingly high price points…one notable exception is the A&H XONE 23.
According to reviews, there's really no other comparison in its price range.
Check it out:
Up next…
A Mid-Range DJ Mixer With Some High-End Effects
Moving on to the mid-price point, there's one clear winner that destroys the competition: the Pioneer DJ DJM-450.
Easily the best value on the list, it includes 4 high-end effects normally only found on Pioneers flagship mixer.
Its extremely compact size makes it ideal for both bedroom studios, and traveling DJ's.
With its proprietary independent send/return feature, it allows for the simultaneous use of BOTH internal and external effects from other devices…which drastically expands creative possibilities.
Check it out:
Up next…
A Mid-Range DJ Mixer with 4 Channels
As the second Allen & Heath mixer we've covered so far…
The A&H XONE 43 is a 4-channel mixer with a number of upgrades from the cheaper XONE 23.
First is the XFX routing feature, which allows for far more sophisticated routing options when it comes to effects.
Another great feature is the split cue function, which allows you to hear the master output in one ear, and your cue on the other.
This can be useful anytime you want to practice at home in a full-headphone setting.
So you like the previous Xone 23 we covered, but need a few more channels, this is a great alternative
Check it out:
Up next…
A Great "Battle Mixer"

for Scratch DJ's
Known simply as "battle mixers", mixers such as the Rane Seventy-Two MKII offer specific features aimed at scratch DJ's…
But only works with scratch DJ software such as Serato, Rekordbox or Traktor.
Typical differences with this sort of mixer include:
An Unobstructed Crossfader – which gets a ton of use
MPC pads – for live control over beats and sound effects
Full Software Control – which isn't typically offered with regular club mixers
With this mixer specifically, you also get:
A big touch-screen – which allows you to keep your eyes on the mixer
Improved faders – which are more durable, fully replaceable, and offer customizable resistance settings
Footswitch Input – which allows you to mix with all 4 limbs instead of only 2
Check it out:
Up next…
Probably the Best DJ Mixer on the Market Today
As likely the best overall pick on this list, the Allen&Heath Xone 96 is extremely feature-rich for advanced routing and setups…
But rather than making things more complicated, as advanced features often do…
These can actually make things a lot simpler.
First there's the advanced CUE system, which allows you to split the main track and the cued one in each one of your headphone's sides,
It also offers a fully independent second headphone cue system, allowing another DJ to get ready smoothly, without interrupting the first one, as well as a very uncommon 4-band EQ per channel.
Finally, the Xone:96 is fully compatible with Traktor, without needing any additional settings.
Check it out:
And for our last pick…
A Professional Mixer at a Shocking Price
Just for fun, let's wrap up this list with a mixer that you will surely lust for, even if you find its price tag to be quite ridiculous.
Easily the most beautiful DJ mixer on the market today…
You might notice how the Rane MP2015 seems to be lacking in any faders. And that's because it's known as a full-rotary mixer, which users apparently love.
It also offers a unique SubMix channel feature that allows you to group and control several channels all together.
And finally there's the Isolator, which essentially mimics the main output EQ of traditional analog mixers, only with a number of modern upgrades.
To see it in action, check out this video:
Ready to see the price? Here it is:
---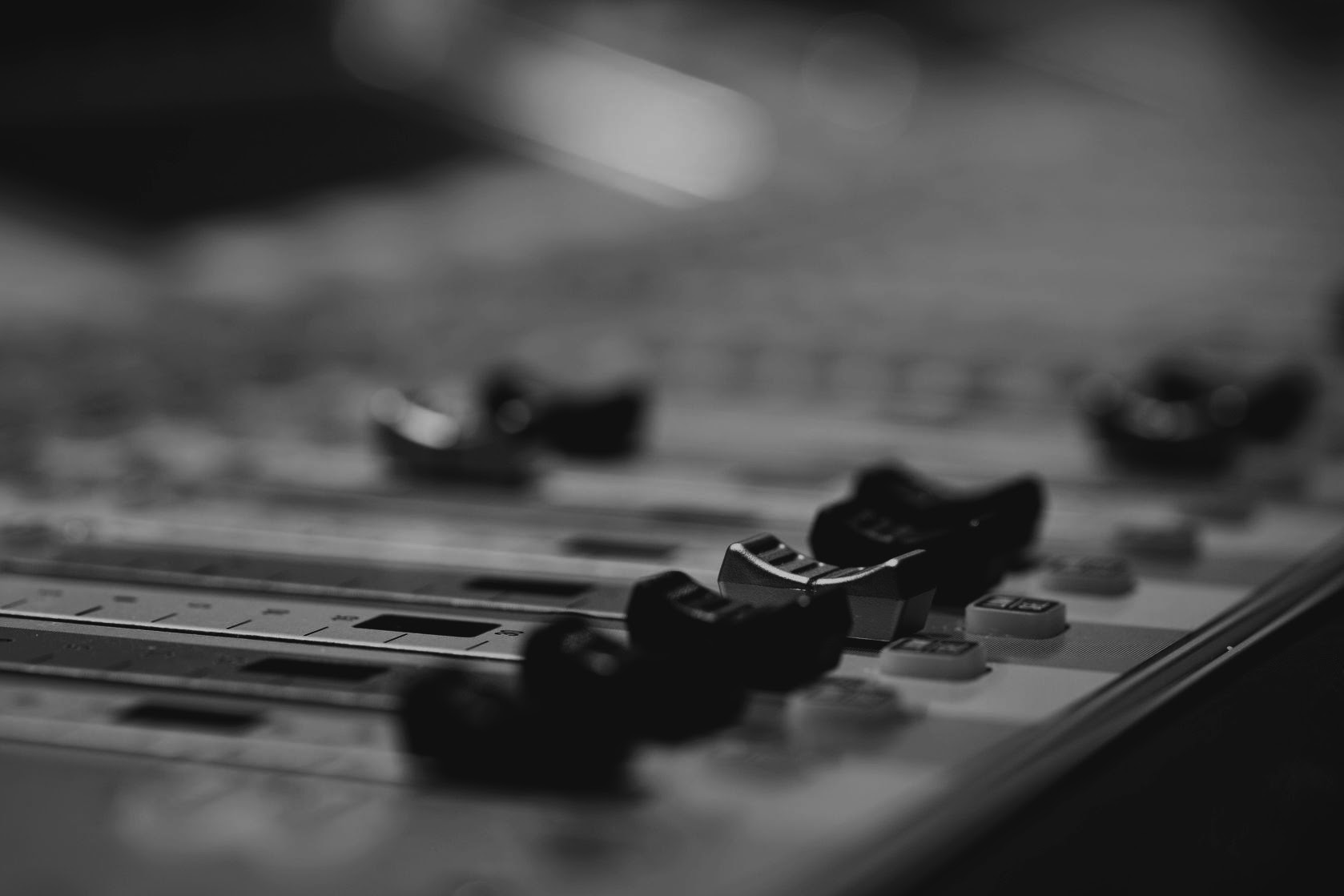 Home Recording Secrets:
The Complete 5-Chapter Blueprint to Building the Studio of Your Dreams – Faster, Cheaper, and Easier Than You Think