---
If you're shopping for uninterruptible power supplies (UPS), but aren't quite sure what you're looking for…
Or how to tell the difference between one and the next…you've come to the right place.
Because for some reason, virtually all the available information on this topic is highly-technical, and quite difficult to make sense of.
So in this ultimate guide, we're going to solve that problem once-and-for-all by removing all the jargon and giving you just the straight forward facts.
So here's what we're about to cover:
First up…
Uninterruptible Power Supplies
vs

Power Conditioners

Quite often, potential buyers fair understand the difference between these two similar tools. Many will even mistake one for the other, and end up buying the wrong one.

So let's clear things up now, and define both:
Power Conditioners – filter and distribute power to various types of electronic gear, typically housed within a studio rack.

Uninterruptible Power Supplies

– contain a backup battery that provides several minutes of power in the event of a blackout, and are typically used with computers to protect sensitive data by allowing enough time for proper shutdown.
Either one may offer various forms of power filtering including:
surge protection
voltage regulation
If a power conditioner is what you actually need, check out this post instead:
Otherwise, let's continue…
The 3 Levels of Uniterruptible Power Supplies
There are 3 levels of UPS protection to choose from:
Standby (offline)
Online
Line-Interactive
Now here's how each one works:
Offline/Standby UPS: For Normal Desktop Computers
As the cheapest of the 3, a standby UPS works under normal conditions by supplying your computer with AC power directly from the wall outlet.
Meanwhile…the battery sits on standby.
Then, when the power fails, the uninterruptible power supply detects the problem, and switches over to the battery.
While this method works well for most of the time, the switching process does cause a momentary power lapse, which is dangerous for highly-sensitive equipment.
This is why technically, the standby UPS is not considered a "true uninterruptible power supply", as there is a brief interruption.
However, the typical lapse time (usually under 5ms, but sometimes as long as 20-100ms) is well within tolerance for normal desktop computers.
Up next…
Online UPS: For Highly Sensitive Digital Equipment
The best and most-expensive of the 3 designs is the online UPS (aka true UPS).
While once used only for ultra-expensive commercial operations, recent technology has made them somewhat affordable for consumer-use as well.
To supply truly uninterruptible backup power during blackouts, they use what's known as the double-conversion method, which works like this:
It takes AC power from the wall, and converts it to DC to charge the battery.
It takes the DC power from the battery and converts back to AC, which is used to power your computer.
So unlike the standby UPS which engages only when there's a problem…the online UPS continuously filters power through the battery before sending it to your computer.
This has 2 BIG benefits:
During a blackout, there is absolutely ZERO power interruption, because the computer is already running on battery power.
Power to your computer stays perfectly clean and stable, because the output is always regulated by the battery.
The only downside of this method is that it consumes far more energy than a typical standby UPS.
However…to increase energy efficiency, a similar online method known as delta conversion also exists…which delivers a portion of the power directly to the computer, rather than through the battery.
As you might expect, all this technology doesn't come cheap. A typical online UPS may cost several thousand dollars, way beyond the budget of average consumers.
So for the vast-majority of people, I recommend this UPS design instead…
Line-Interactive UPS: the Best Value of the 3 Designs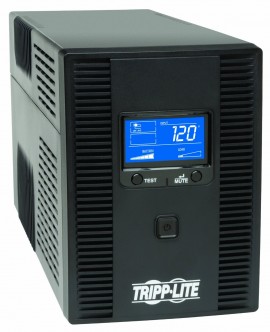 Interesting fact: The vast majority of power interruptions aren't blackouts as we've come to expect…
But rather, brownouts, which are momentary sags or dips, in power.
The standby UPS has trouble handling these sort of interruptions because they must repeatedly switch back and forth between AC and battery power with each dip.
This significantly shortens the battery's lifespan, and annoys users by constantly tripping alarms.
The Online UPS on the other hand, is great at handling brownouts, as they're able to maintain a consistent voltage by continuously running off battery power. But as you know…they're expensive.
The Line-Interactive UPS however, handles brownouts just as well, and for a much cheaper price.
Using a special type of transformer, it varies output voltage in response to momentary power fluctuations. So when the power dips, the transformer is still able maintain a stable output without switching over to battery power.
And since they cost only slightly more than standby models, the general consensus is: they're the best overall value of the 3 designs.
Up next…
How to Choose the Right UPS Voltage
Regardless of design, the primary metric used to determine the expected UPS output is volt amp rating (VA).
Generally, bigger VA numbers provide longer run-times: the number of minutes you have to shut down your computer after a power outage.
So here's what I recommend: Choose the model with the highest VA rating within your budget.
For home-use, the numbers typically range from 200VA – 1500VA.
On average, this generally results in a minimum of 5-10 minutes run-time.
However, other factors affect run-time as well, such as the battery condition, and load required to power all connected devices. So actual run times may still stretch far outside that range.
5 Key Features to Look for in an Uninterruptible Power Supply
Besides voltage, there are 6 other possible features to consider when choosing your uninterruptible power supply:
Performance Monitoring – built-in displays that show real-time stats including run-time, battery health, etc. Software versions also exist, some smart enough to shut down your computer automatically when battery reserves drop too low.
Available Connections – usually ranging between 5-8 outlets for home use.
Form Factor – either a desktop tower for home use, or a rackmounted unit for more professional operations.
User-Replaceable Batteries – so you don't have to replace the entire unit when the battery life expires (3-5 years on average).
Equipment Protection Policy – which is basically an insurance policy that covers damages in the event that your UPS fails. Typically these policies cover anywhere between $50,000-$100,000.
Up next…
The Top 3 Uninterruptible Power Supply Brands
With uninterruptible power supplies, you really want to stick to the major brands.
Because as I mentioned in the previous section, Equipment Protection Policies are an extremely important insurance policy against equipment failure.
And typically only the biggest brands carry these. Without a doubt, the 3 biggest UPS manufacturers are:
APC
CyberPower
Tripp-Lite
And since the details of these policies vary considerably, I've also included a link to each one.
So here's a comprehensive list of their affordable models for home-use:
APC Models:
Cyberpower Models:

AVR Compact Series(standby)
AVR-LCD Series (line-interactive)
PFC-LCD Series(line-interactive)

Tripp-Lite Models:
And if you really want an online UPS, here are the 2 best affordable options I recommend: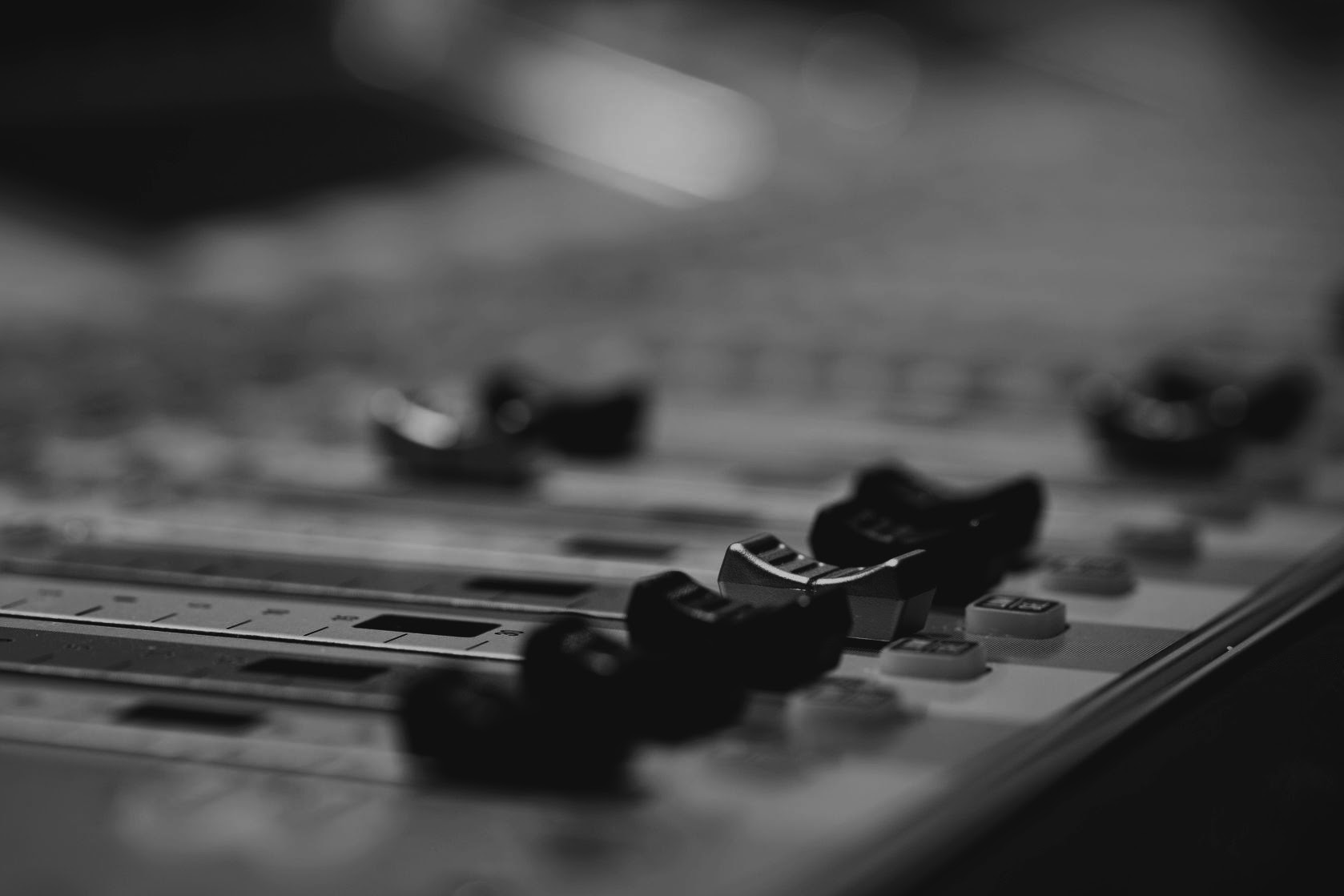 Home Recording Secrets:
The Complete 5-Chapter Blueprint to Building the Studio of Your Dreams – Faster, Cheaper, and Easier Than You Think