---
If you're shopping for harmonicas, but find yourself confused about the seemingly hundreds of options out there…
You've come to the right place.
Because in this ultimate buyer's guide, you'll are about to get a crash-course in all things harmonicas…
Including the differences between each major category, and our top recommended models for each.
So here's what we're about to cover:
Diatonic vs Chromatic Harmonicas
When shopping for harmonicas, the first thing to do is understand the difference between the following categories:
Diatonic

– which only contains the notes of a specific scale (usually a major scale), and is mainly used in Blues, Rock, Country and Pop music.

Chromatic

– which contains all notes in the chromatic scale, and is mainly used in Jazz and Classical music.
In 99% of cases, the harmonica you buy will be either one of these two designs.
In the other 1 % of cases, you'll also find specialty models such as: bass, tremolo, and chord harmonicas (which we'll go into later in this post).
For now though, let's start with the most common of all harmonicas:
Diatonic Harmonicas: Why They're Ideal for Beginners
If you ever owned a toy harmonica as a kid, it was almost certainly a diatonic one.
Typically you'll find these tuned to a major scale (aka Richter-tuned), but there are also alternate tunings available as well, such as minor for example.
While it is possible to play additional notes not contained in these scales, it can only be done with more advanced techniques, which we'll cover later.
The biggest upside of diatonic harmonicas is that it's far easier to play a song since you can't really play a bad note (assuming you're in the right key).
For this reason, it's almost always advisable for beginners to start here.
The biggest downside however, is that in order any song you want, you'll need a separate harmonica for each key.
This is why you'll often see players like John Popper wearing a vest filled with tons of different harmonicas.
However, if you're just starting out as a beginner, it doesn't make much sense to buy all 12 at once, so the standard advice is to start with a C harmonica, since almost all instructional content in music prefers this scale, for its lack of sharps and flats.
When comparing diatonic models, you may also notice they come in 2 sizes:
10 holes – with a 3 octave range
14 holes – with a 4 octave range
However, since 10 hole models are vastly more common than 14…stick with 10 until you have a reason to choose otherwise.
Among the most popular 10 hole models on the market today, here's what I recommend:
Up next…
Chromatic Harmonicas: Are They Right For You?
As their name suggests, with chromatic harmonicas, you can play all 12 notes on the chromatic scale.
However contrary to what you might imagine, these notes aren't stacked from one hole to the next.
Instead, the notes are arranged just like with diatonic harmonicas (by scale), with one big difference.
With chromatic harmonicas, there's a slider over the holes, which is engaged by a button on the side.
When the slider is open, the holes play the diatonic scale of its key. When the button is pushed however, all notes are raised by a half step.
And using this design, you can effectively play all 12 notes, regardless of key.
And so, just like with diatonic harmonicas…chromatic harmonicas are available in all 12 keys…
But since you can technically play any song with just one chromatic, most players prefer sticking to the C tuned ones.
So now that you know what to look for, here are the models I recommend:
Up next…
Tremolo vs Bass vs Chord Harps
99% of the time, when you encounter a harmonica, it will be either diatonic or chromatic.
However, there's also the rare occasion when you'll see one of the 3 lesser known harmonica styles:
Tremolo
Bass
Chord
As you might guess, tremolo harmonicas were invented with the primary purpose of creating a vibrato/tremolo effect. This is done by vibrating two reeds per note, one slightly sharp, and the other slightly flat.
Here are a few I recommend checking out:
With bass harmonicas, you essentially have two diatonic harmonicas stacked over each other, with one a half step higher than the other. And their primary purpose, as you might guess, is to play in the lower octaves.
If you're curious, here's one I recommend:
And finally, there's chord harmonicas which allow you to access the more complex chords beyond just simple triads.
Just like with bass harmonicas, these are made of two rows:
The Upper Row

– which plays major and 7th chords

The Lower Row

– which plays minor, diminished and augmented chords
If it interests you, here's one good model I recommend:
Up next…
Alternate Tunings You Should Know
Earlier in this post, we mentioned how C major is the default tuning to start with…followed next by the other major scales.
But beyond that, what else is there? Well, the most common ones you'll find include:
Natural Minor

– which is the standard minor scale used in western music

Harmonic Minor

– which is more common in eastern European, Arab, and gypsy music
And while you can play either of these scales with a major harmonica using some of the techniques we're about to cover…
Another option for players who frequent minor scales, is a harmonica that is specifically tuned for them.
The standard choice for the natural minor scales is a Minor A, which is essentially just an inversion of the C major scale, with the exact same notes.
If you're interested, here are two options I recommend, one for each minor scale:
Up next….
Harmonica Positions: What You Need to Know
Now that we've covered the natural scales of different harmonicas…
Let's take a closer look at the scales commonly played on a standard C major harmonica.
If you know anything at all about music theory, than you're probably familiar with the concept of modes.
If not, here's a quick summary to get you caught up:
A mode is simply an inversion of a scale. For the major scale, each inversion has a specific name:
Ionian – 1 2 3 4 5 6 7
Dorian – 2 3 4 5 6 7 1
Phrygian – 3 4 5 6 7 1 2
Lydian – 4 5 6 7 1 2 3
Mixolydian – 5 6 7 1 2 3 4
Aeolian – 6 7 1 2 3 4 5
Locrian – 7 1 2 3 4 5 6
When these modes are played on a harmonica, they are commonly known a positions.
The 3 most useful positions by far, are:
1st position (straight harp

) – starting at C on a C harmonica, or ionian mode. This position is used mostly in folk and pop music.

2nd position (cross harp

) – starting at G on a C harmonica, or mixolydian mode. This position is used position mostly for blues.

3rd position (slant harp

) – starting at D on a C harmonica, or dorian mode. This position is minor-key folk songs and sometimes blues.
To hear the differences between each of these positions, listen to the examples in this video:
Up next…
Common Harmonica Playing Techniques for Beginners
Now that we've covered both harmonica types, and scales…
I'd like to wrap things up with an intro to some common playing techniques, which you'll soon learn as you begin practicing.
First off, there's:
Blowing – which simply means blowing air into the hole
Drawing – which means sucking air out of it
The reason that harmonicas play separate notes from each of these techniques is that there are actually 2 reeds in each hole.
One vibrates from the blow, while the other vibrates from the draw.
Once you have a good grasp on these first two techniques, the next one to learn is:
Bending – which lowers the pitch between 1-3 half steps, depending on the hole.
Once more, here's a diagram of the notes attainable with bending:
And here's a quick video explaining the technique in more detail:
Now finally, there's one more technique to cover:
Overblowing – which raises the pitch either 1 or 3 half steps, depending on the hole
NOTE: Since overblowing is actually quite advanced, you really don't need to bother with it until you've mastered the others.
---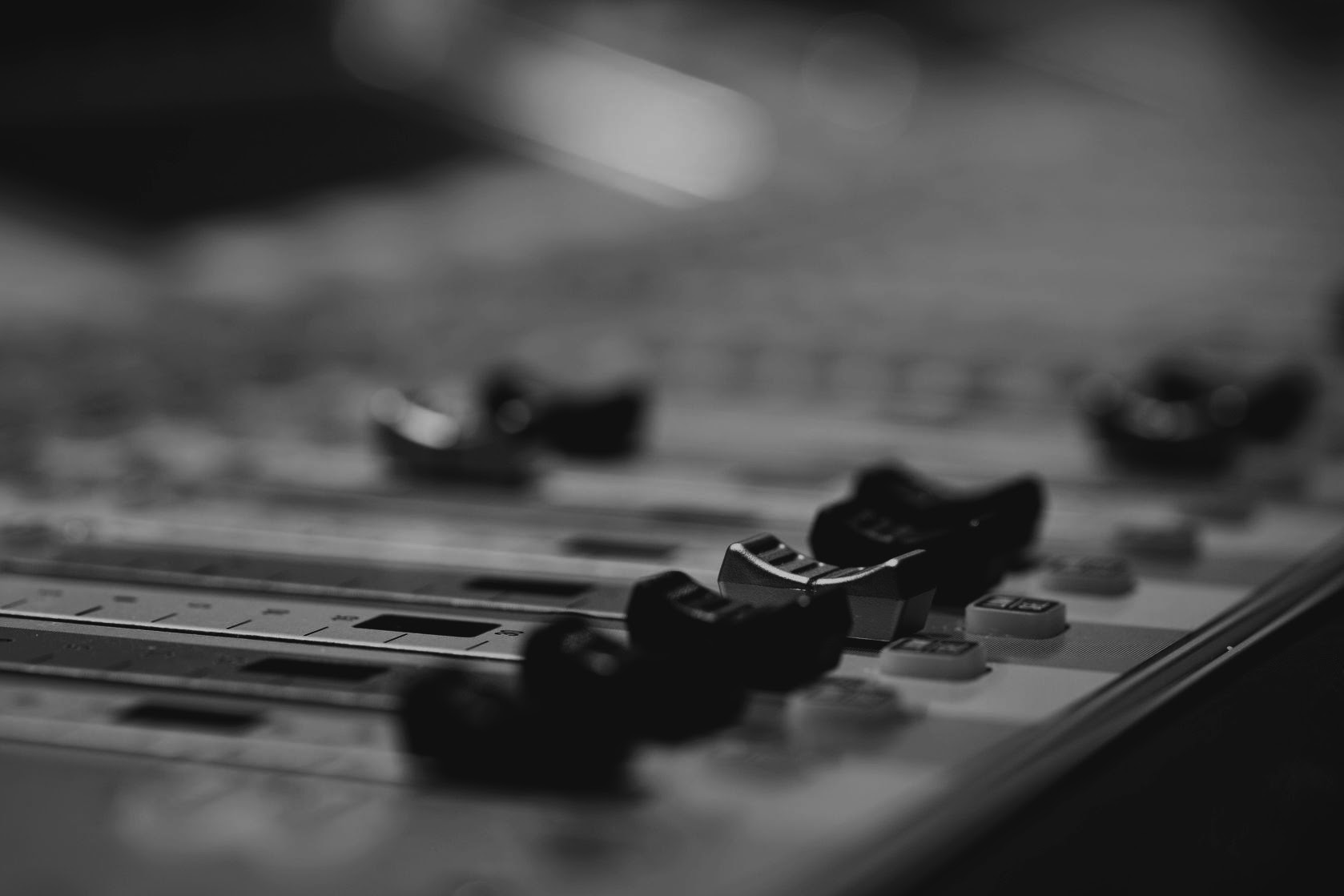 Home Recording Secrets:
The Complete 5-Chapter Blueprint to Building the Studio of Your Dreams – Faster, Cheaper, and Easier Than You Think